For passengers traveling with pets [International Flight]
For passengers traveling with pets

We provide assistance for passengers traveling with a much loved pet.
* Pet care will vary when transporting separate cargo.
Please ask for details at the cargo service in the airport where your pet is checked in.
* This service applies to only to ANA operated flights. For code-share flights, please check with the operating carrier.

Flow from check-in to arrival
Please prepare documents required for importing/exporting your pet in advance, and arrive earlier than usual to the check-in counter. If your pet is subject to quarantine inspection at the departure airport*, please come to the counter after completing inspection*.

* If you plan to go through inspection on the day of departure, please check the acceptance time of the quarantine station and make sure you have plenty of time for check-in.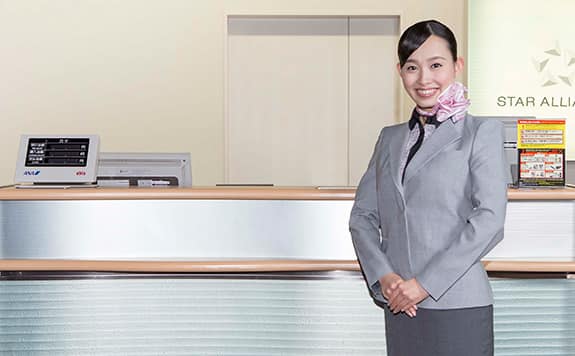 Sign Consent and Release form and pay excess baggage charge. Then, check-in is completed.
Your pet is delivered to the aircraft by a truck.
* It might receive the influence of the reflective heat in the parking place or the outside temperature during the summer.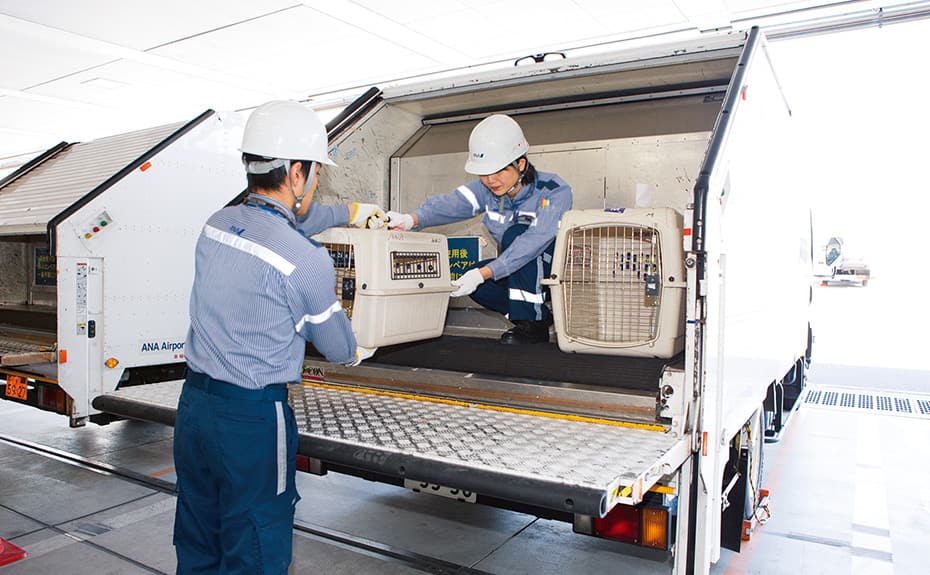 Your pet is carried into the bulk cargo room.
The space is air-conditioned as same as cabin but it might receive the influence of the outside temperature.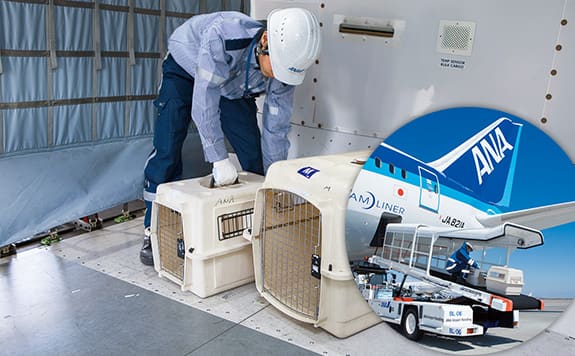 5. Pick-up at the destination airport
Your much-loved pet is handled carefully by our staff and returned directly to you.