Customers with Assistance Dogs
Traveling with Guide Dogs, Hearing Dogs, and Mobility Assistance Dogs
Please inform us in advance when you are traveling with an assistance dog.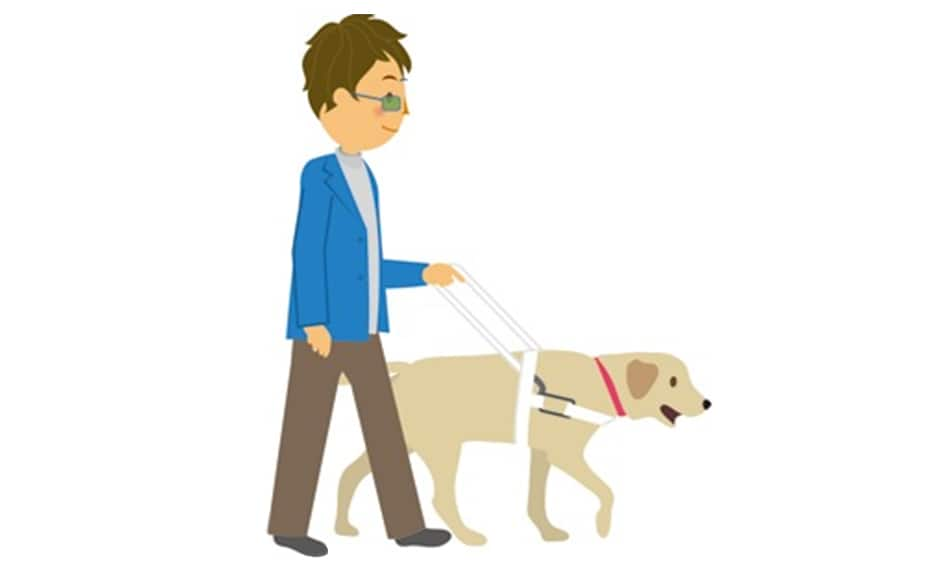 Traveling with Emotional Support Dogs and Alert Dogs
If you wish to travel with an assistance dog, please contact the ANA Disability Desk in advance.
Due to safety reasons, emergency exit row seats are not available for passengers traveling with Assistance Dogs.
* Your assigned seat may be changed without prior notice due to changes in aircraft type and other unavoidable reasons.
* Some Japan domestic fares are not eligible for online advance seat reservation.
Please arrive early at the airport in order to have leave enough time for necessary procedures.

Approximate Time of Arrival to the Airport
Please inform the staff at the check-in counter that you are traveling with an assistance dog.
The staff will confirm the harness of the guide dog (white or yellow guide dog harness), the indication of mobility assistance dog or hearing dog on the vest or harness of the dog in question, or ask for any documentation to identify the dog as an assistance dog.
If you have requested assistance for disembarkation, please remain seated until our staff comes to your seat to escort you off the aircraft. Our staff will escort you to the arrival lobby or to the person meeting you for pickup. Please feel free to ask.