Customers Requiring a Stretcher


The icons named Japan Domestic or International indicate differences in service for Japan domestic and international flights. Content not marked with an icon applies to both, Japan domestic and international flights.
A stretcher is available for customers who cannot sit upright and need to lie down during the entire flight including takeoff and landing due to an illness, injury, or other condition.
When using a stretcher, belts will hold the customer facing upward throughout the entire flight.
The stretcher is separated by a curtain. However, for safety reasons, the curtains may be opened during taxi, takeoff, landing.
Length: Approx. 180 cm
Width: Approx. 40 cm
Height: Approx. 96 cm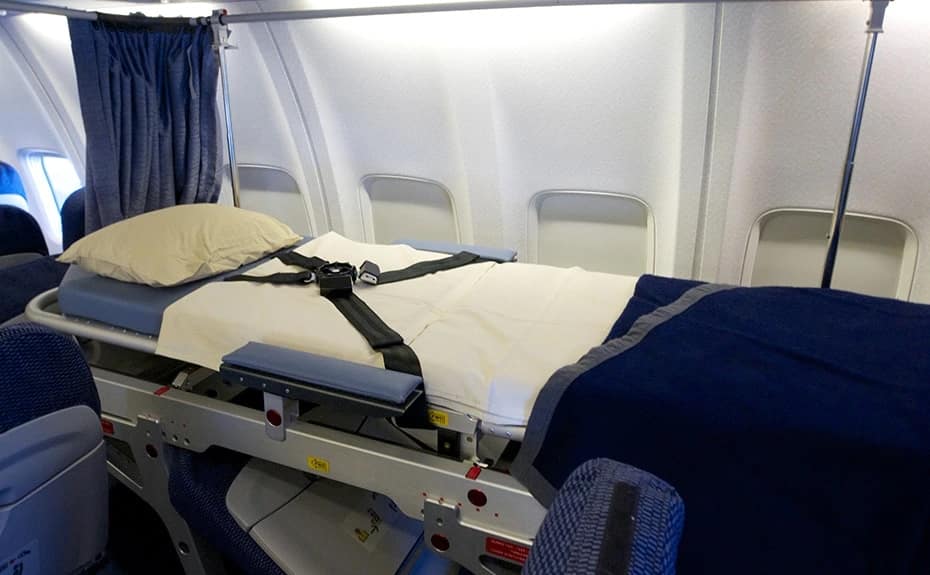 To reserve a stretcher, please contact the ANA Disability Desk at least 48 hours prior to departure for Japan domestic flights, and 96 hours for international flights.
Please inform us about your preferred flight. We will consider your request and contact you at a later date. Please note that we may not be able to accommodate your request due to maintenance-related reasons as required seats need to be available also on the flights operated by the relevant aircraft before and after your flight. Also, a stretcher may not be used on certain aircraft types.

48 hours prior to departure

96 hours prior to departure
A stretcher surcharge is required besides the applicable fare for the customer. Please inquire about the stretcher surcharge upon reservation.
A customer using a stretcher must be escorted by a physician, nurse, or a person approved by a physician.
Customers are asked to prepare the following.
Transportation to and from the airport such as an ambulance or stretcher taxi
Medical electronic equipment
You will be asked to provide information in advance for customs, immigration, and quarantine procedures. (International flights only)
We recommend customers who are going to use a portable oxygen concentrator (POC) or an artificial respirator on board to prepare batteries for a time equivalent to 150% of the expected flight time.
The electric power outlets of aircraft seats do not provide a stable flow of electric power. Since medical equipment which may affect the customer's health condition is not allowed to be used with the electric power outlet of aircraft seats, please prepare sufficient batteries.

Available on ANA and Oriental Air Bridge-operated flights

Available on ANA-operated flights
Approximate Time of Arrival to the Airport
Please arrive early at the airport in order to have leave enough time for necessary procedures.

60 minutes prior to the departure time

120 minutes prior to the departure time
If you have requested assistance for disembarkation, please remain seated until our staff comes to your seat to escort you off the aircraft. Our staff will escort you to the arrival lobby or to the person meeting you for pickup. Please feel free to ask. Please inform us upon reservation, or contact the ANA Disability Desk in advance.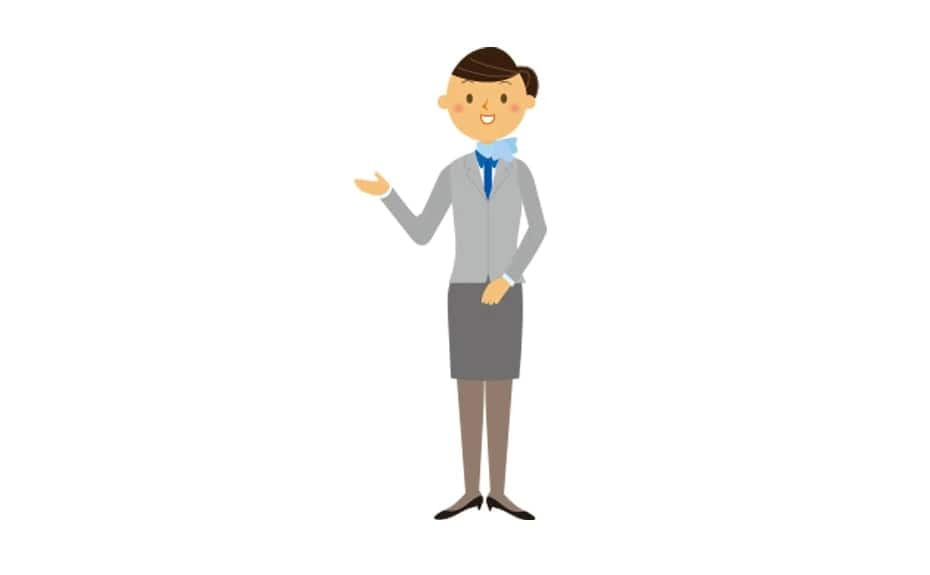 Frequently asked questions about Customers Requiring a Stretcher
If you have any questions or concerns please contact the ANA Disability Desk.