Information on Child Seats
・We kindly ask you to bring on board the aircraft a CARES harness or a child seat that has been approved by Japan (MLIT), Europe (ECE R44/UN R44) or the U.S. (FMVSS1).
We also request that you yourself attach/remove your harness or child seat to/from the aircraft seat.

・If you wish to use a child seat, please reserve a seat in advance and purchase a child fare.

・Due to safety reasons, a window seat is preferable for a child seat.If you wish to select an aisle seat, one in the center block is preferable. Please note that we may ask you to change your seat if you select a seat other than that recommended above.

・Child restrain device must be secured with the seat belt at all times.
If the device can not be secured, it is not allowed to use, even if the device meets the standard.
These may apply especially for First class, Business class seats on International flights and Premium Class seats on Domestic flights, as these seat's width is wider and may not be able to secure the device with the seat belt.
The acceptable types of child seat are as follows.
(1) A seat approved by the Japanese Ministry of Land, Infrastructure and Transport (MLIT)
(2) A seat approved by UN/ECE R44-United Nations Economic Commission for Europe
(3) A seat approved by the U.S. Federal Motor Vehicle Safety Standard (FMVSS)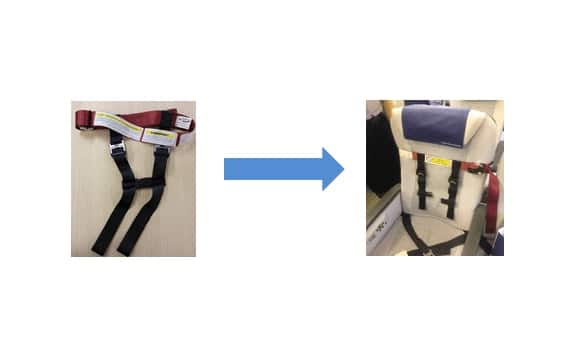 ・The harness type child seat was previously not allowed on ANA operated flights, but use of "CARES" only is now allowed.

・"CARES" is a seat for aviation use designed for children age 1 and older who weigh between 22 and 44 pounds (about 10 - 20Kg).
*For more information, check the manufacturer's criteria for use and prepare an appropriate seat for the child.

*Even if the standards have been met, use may be denied depending on the installation situation, or you may be asked to change your seat.
Unacceptable child seats
Even if the above-mentioned standards and approvals have been met, those that cannot be fixed with seatbelts in practice in the cabin are unacceptable.
In addition, with the exception of CARES, the types listed below are unacceptable.
We will provide notification as the list of acceptable products is updated.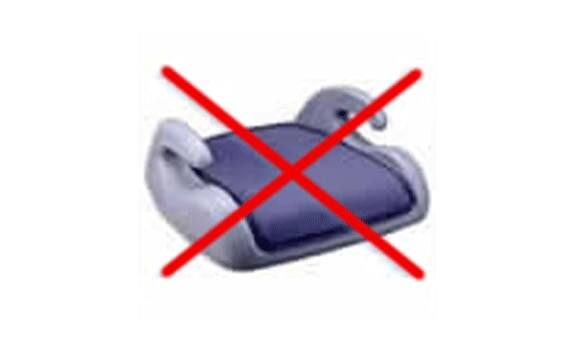 Booster type with backrest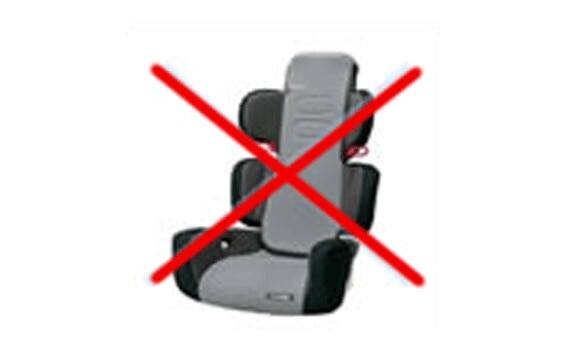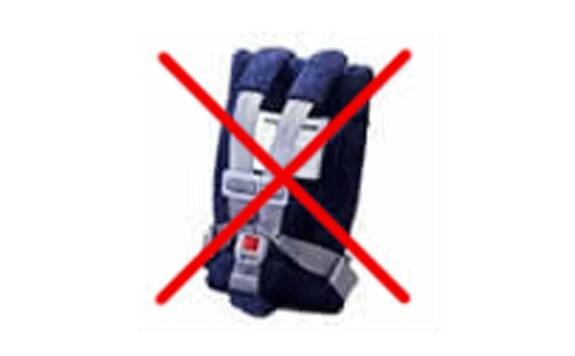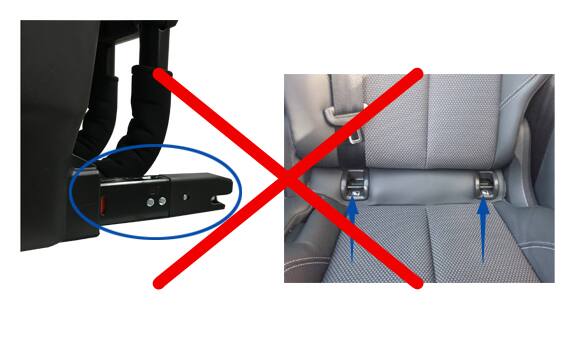 Other special assistance is available to ensure that expectant mothers and passengers traveling with infants have a pleasant journey. For further information, please visit the ANA website.