Extraordinary days at "Amakusa, Sakitsu Village"-- Amakusa City, Kumamoto Prefecture --
Amakusa City, Kumamoto Prefecture
"Amakusa, Sakitsu Village" towards becoming a World Heritage Site.
 One of the constituent assets of the "Hidden Christian sites in Nagasaki and Amakusa region", "Amakusa, Sakatsu Village".
 Even during the time of persecution, the faith was continued for more than 250 years by cultivating a unique form of belief using familiar things in daily life and business as religious items, such as revering the pattern inside of shells that resemble Mother Mary, and the like.
 The Sakitsu Church, which faces the calm Yokaku Bay and blends into the scenery of the fishing village, was a symbol of the village and of the Christian revival. The current location was chosen because of the strong wishes of French missionary Father Halbout, who wanted to build a church to symbolize the Christian revival at the ruins of the shogunate office where holy pictures were stepped on. Inside the church, there is an unusual tatami floor.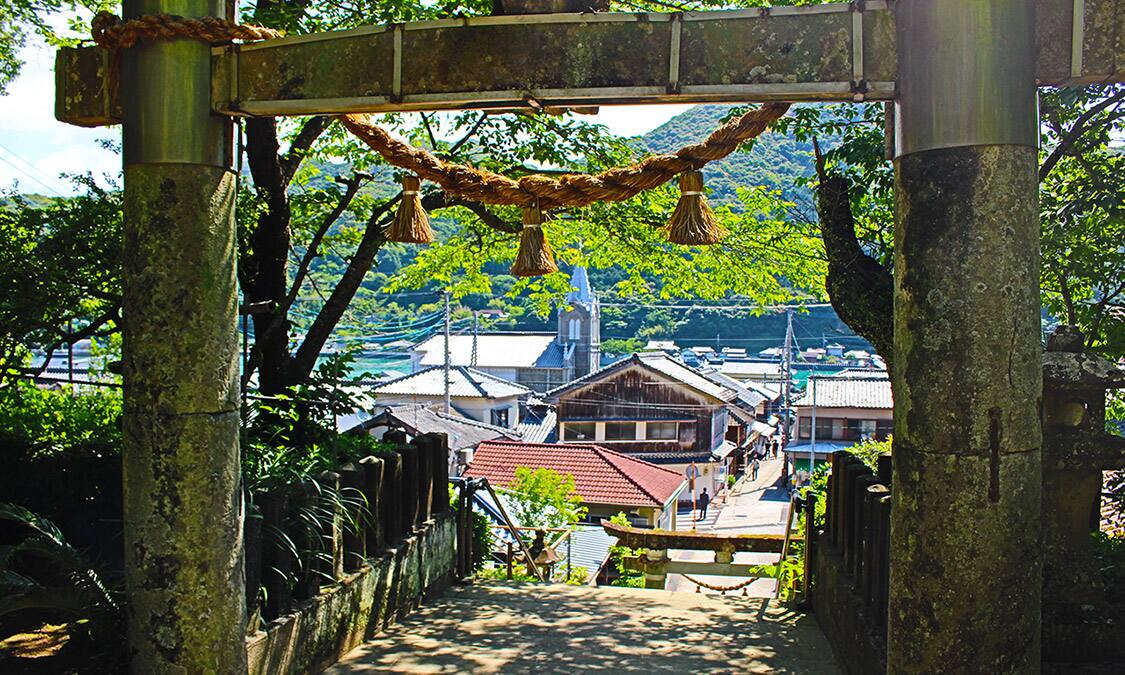 On the other side of the Sakitsu Suwa Shrine's Torii gate, you can see the Sakitsu church, and beside that there is a temple. You can feel the harmonious coexistence of Japanese religion and Christianity.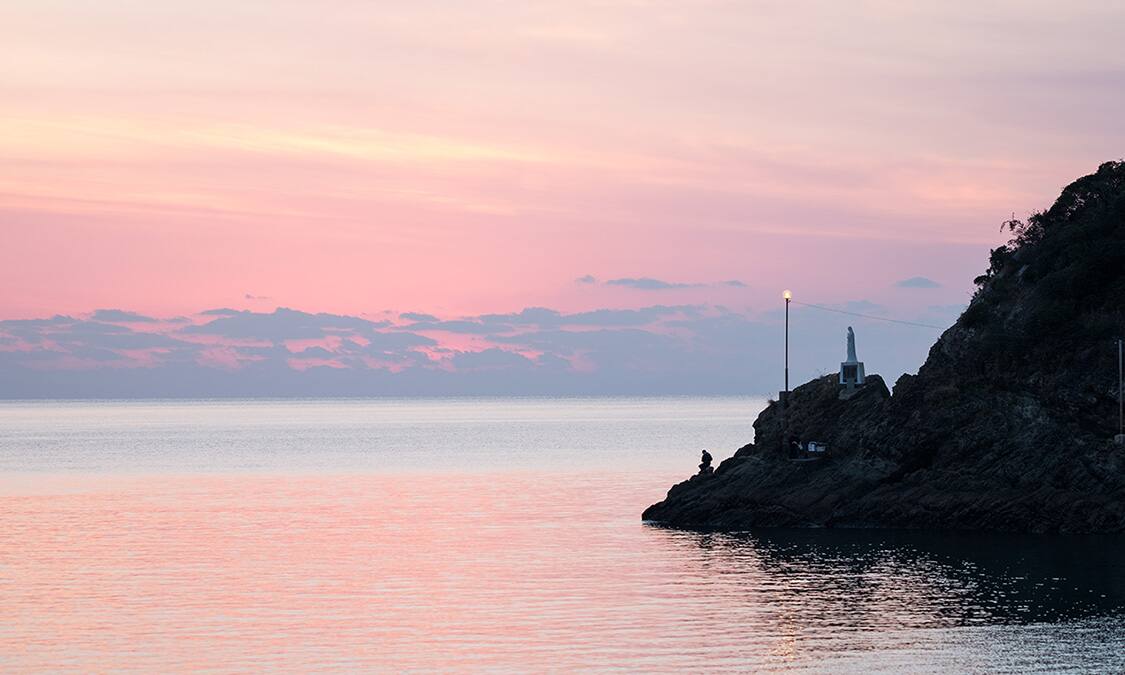 Along with the Sakitsu Church, there is the "Statue of Mary on the Ocean" which is a symbol of faith for Christian fishermen.
 Watching over the coming and going of the ships, it was built as a sign post of the sea and a light in the heart.
 You can see the image of Mary looking out to sea from the tip of the cape up close on a sea cruise.
 In addition, the sun setting behind the statue of Mary is a breathtaking sight and is selected as one of the Eight Sunsets of Amakusa.
Address

1117-10 Sakitsu,Kawaura-machi, Amakusa City, Kumamoto Prefecture (Amakusa City, Sakitsu Village Guidance Center)
View Map
Access

・About 2 hours and 50 minutes by car from Aso Kumamoto Airport
・About 2.5 hours by car from Kumamoto Station
・About 50 minutes by car from Amakusa Airport
Business Hours

・Amakusa City, Sakitsu Village Guidance Center
 9:00 - 17:30
 Closed December 30th, 31st, and January 1st
・Sakitsu Church
 9:00 - 17:00
 May be temporarily closed to public for church events, etc.
Inquiries

Amakusa City, Sakitsu Village Guidance Center
0969-78-6000
Fees

Free