If you are going to Kyushu to view the autumn leaves, visitYabakei, a Japan Heritage Site
Nakatsu City, Oita Prefecture
Yabakei is known as one of the best spots in Japan to view autumn leaves
Yabakei (gorge) in Nakatsu City, Oita Prefecture, holds the three titles of "New Three Views of Japan", "National Scenic Spot" and "Japan Heritage". Since Rai San'yō named it Yabakei about 200 years ago, the area has been known throughout the country as a vast series of gorges including Honyabakei, Yabakei, Shinyabakei, Okuyabakei and Urayabakei that spread into the Yamakuni River basin. Spring is fresh green, and in autumn the leaves color the rock formations and valleys. The natural beauty attracts people throughout the year.
Hitome Hakkei
The "Hitome Hakkei" at the heart of Shinyabakei is
a representative scenic spot which was named because of the view of the surrounding rock formations such as Mt. Gunen, Mt. Tobinosu, Mt. Shoen, Meoto Iwa, Oshika-Nagao-no-Mine (peak), Eboshi Iwa, Sennin-ga-Iwa, Kaiborei, etc.
There are shops and inns that offer Shinyaba's specialty "Yamakake Soba", so you can enjoy not only the scenery but also the food.
Yabakei Dam Memorial Park "Keisekien"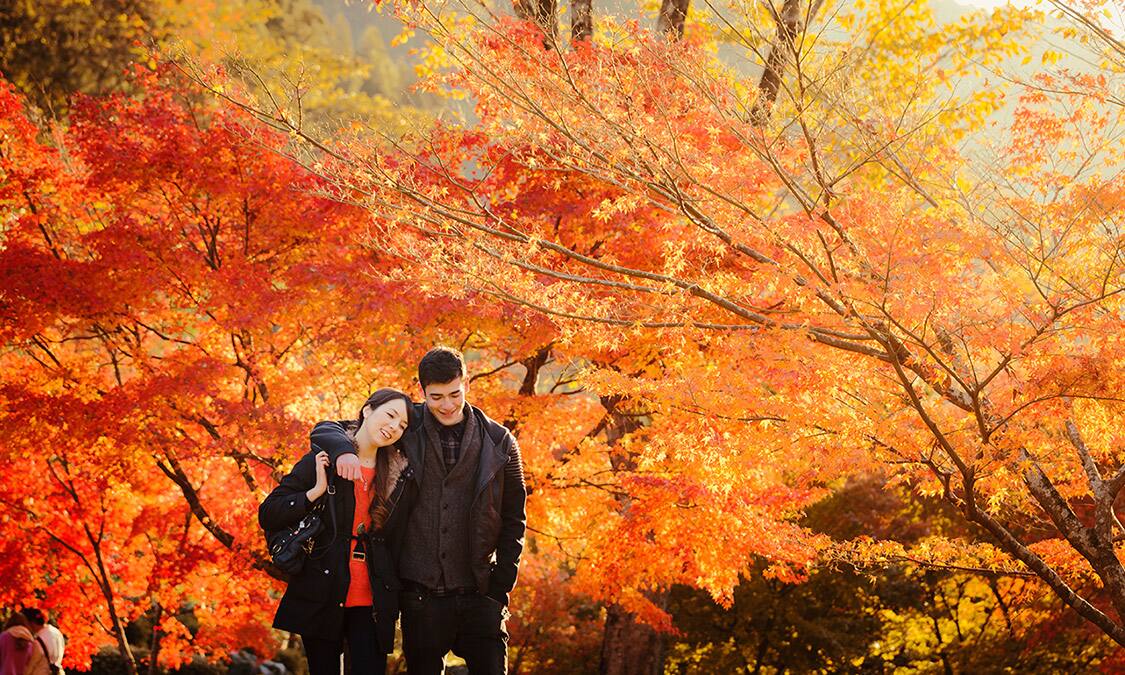 Tens of thousands of stones and dam water were used to reproduce the mountain stream of Yabakei, and there are ponds, rocks, waterfalls, and 31,000 trees of 100 types displaying a splendid harmony in each season.
The Red Bridge in Keisekien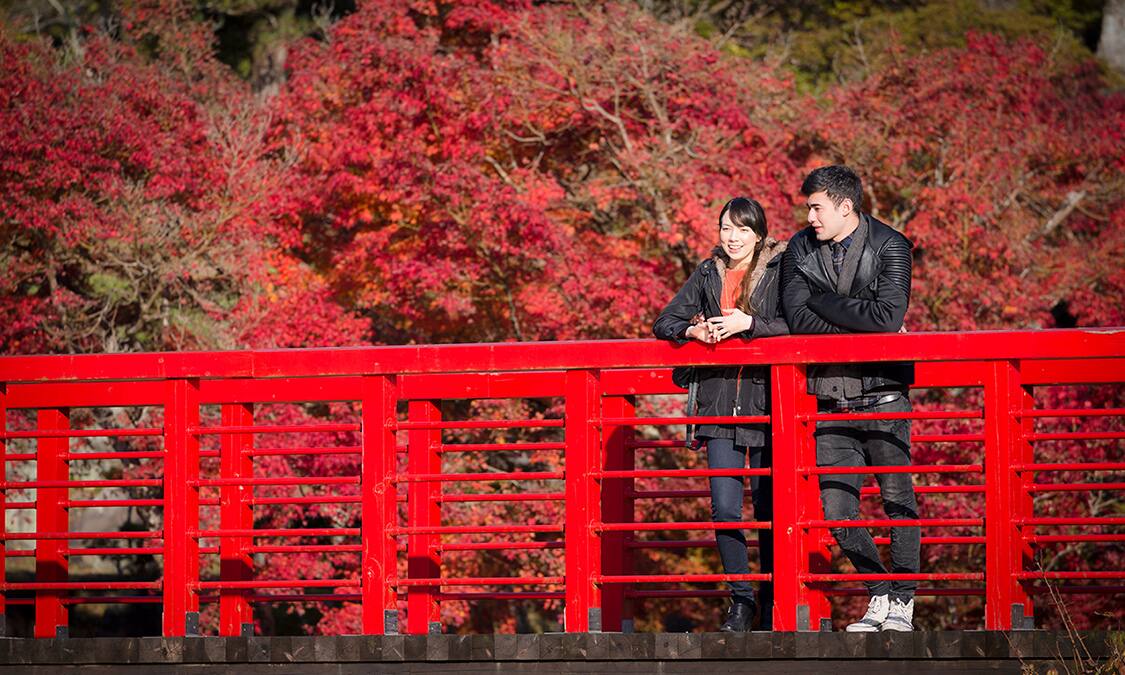 Also, the red bridge in Keisekien is not only a scenic spot to view the park, it's a picturesque place for photographs.
Address

Spiritual Autumn Leaves: Yabakei-machi, Oaza Tobaru, Nakatsu City, Oita Prefecture
Hitome Hakkei: Yabakei-machi, Oaza Shinyabakei, Nakatsu City, Oita Prefecture
Keisekien: 2286-1 Yabakei-machi, Oaza Oshima, Nakatsu City, Oita Prefecture
Inquiries

Nakatsuyabakei tourist association 0979-64-6565