[Re Island Project: Island trips from Fukuoka] Wakamatsu Great Bridge over the Wakamatsu Strait, seen from Ryukanzan -- Shinkamigoto Town, Nagasaki Prefecture --
Shinkamigoto Town, Nagasaki Prefecture
A healing island
Kamigoto (Shinkamigoto town) is located at the western end of Kyushu and the northern part of Goto in Nagasaki prefecture. Many of the 67 islands are designated as part of Saikai National Park. The beautiful nature and the sunset over the East China Sea are must-see sights.
In addition, there are 29 churches dotted along the geographically intricate coasts and steep mountains. "Kashiragashima Church" in Kashiragashima village is a stone church, a rarity in Japan, built by believers who cut stone by hand and built it over a long period of time. It has been carefully protected as a place of prayer to this day.


Traditional culture is preserved on the island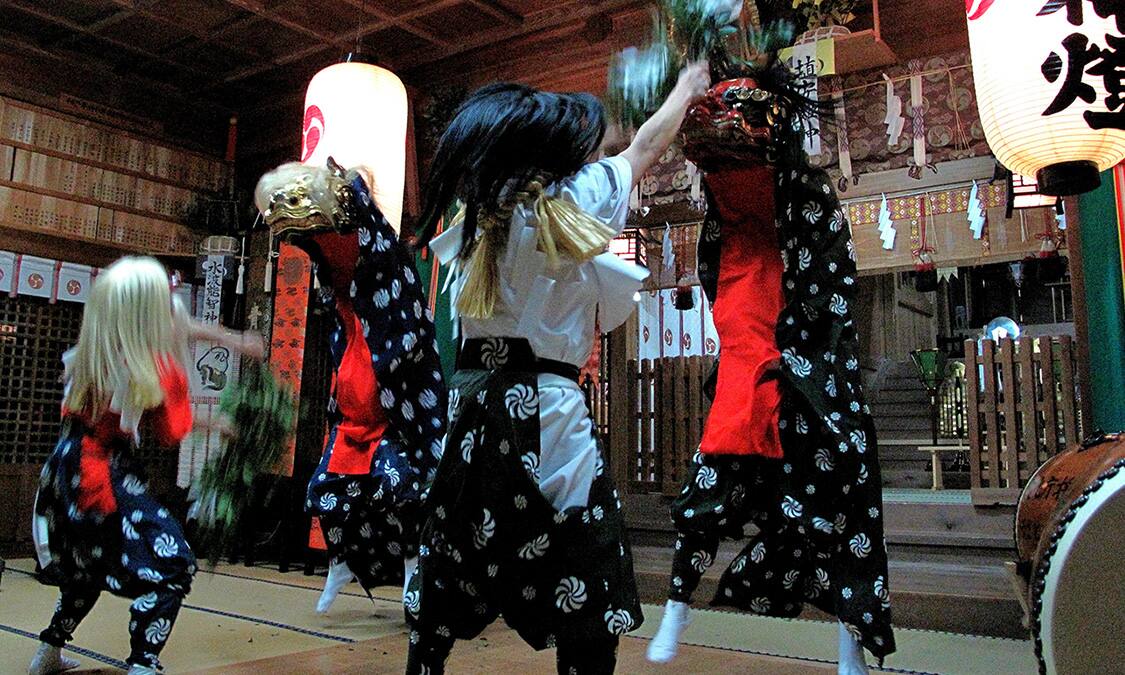 From October to November, at the shrines on the islands Kagura dance offerings will be made. The "Goto Island Kagura" is said to date back to thelate Muromachi period, and there are thirty types of dances in all. Each one is unique with special effects.
In the past whaling was popular, and the "whale watching mountain" and the "whaling memorial tower", where the a watch-house was positioned, remain. You can also learn about the history and culture of whaling at the "Geihinkan Museum". The "Meizaiten", held in January, began when the whaling was popular and it is a festival dedicating to the guardian goddess Benzaiten. It's a traditional event passed down for over 300 years, in which people go around to homes in matching kimono singing celebratory songs and playing taiko drums from early morning.


Kashiragashima Church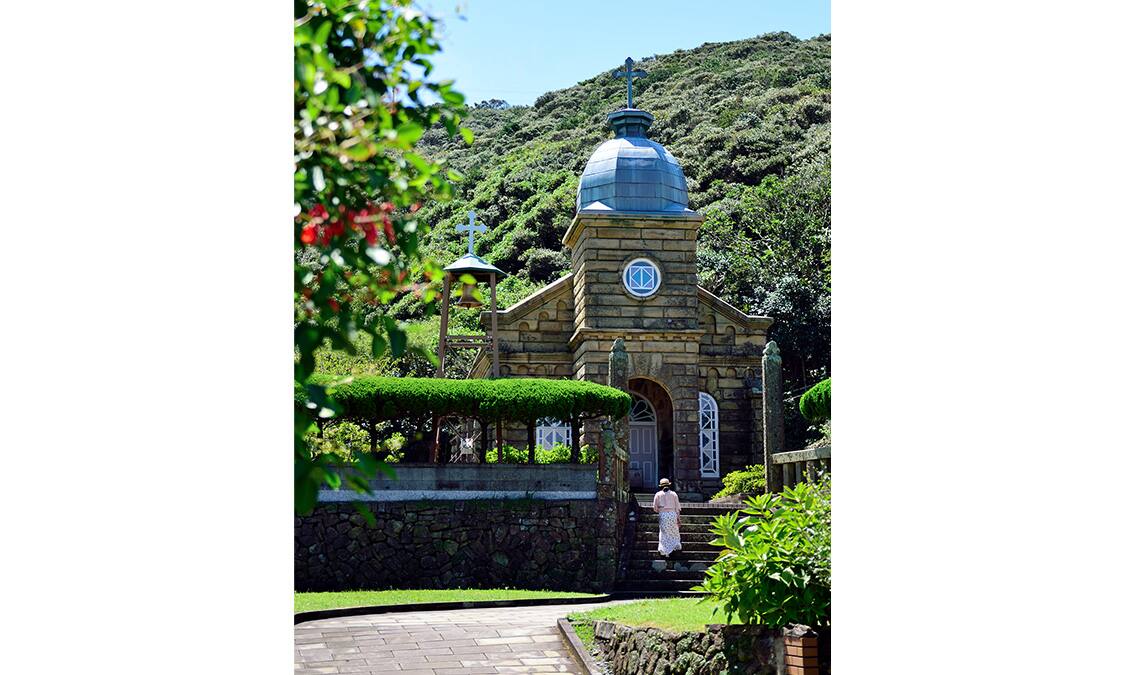 Inside is beautifully decorated with flowers and is also called "Hana (Flower) Mido". "Kashiragashima village", including Kashiragashima Church, is a World Heritage Site.


Goto Hand-pulled Udon
"Goto Hand-pulled Udon" is a famous representative item of Kamigoto It is characterized by it's thinness, yet it is firm and doesn't stretch easily.


Address

Shinkamigoto Town Kanko Bussan Kyoukai (tourism association)
428-31 Arikawago, Shinkamigoto Town Minamimatsuura-gun, Nagasaki Prefecture
View Map
Access

Access to Shinkamigoto town from Fukuoka city
About 6 hours by ferry from Bayside Place HAKATA port (Hakata-ku, Chikkohonmachi) to Aokata (late night departure, early next morning arrival)
Business Hours

8:30 - 17:00 (Does not operate on New Year's Day)
Inquiries

0959-42-0964
Other

Re Island Project
Direct flights from Fukuoka to Iki, Tsushima, Goto, Kamigoto, Yakushima. Enjoy the charms of each island.
https://www.retochan.com/