Tsuno wine valued in the world
Tsuno-cho, Miyazaki
Tsuno Wine Story
Tsuno Wine is produced in Tsuno-cho, Koyu-gun, Miyazaki. Winery offers tours of the wine-making process and wine tastings. It also has a cafe that serves food and drinks and holds wine-related events. You can enjoy the world-renowned Tsuno Wine in various ways.
In the garden of the Akagi family, an old established family of Tsuno, there is a grape vine that was planted 50 years ago. This old tree, which looks just like a bonsai, produces substantial fruit even today. The grapes have a nostalgic taste, with rustic flavors that remind one of the pioneer days of grape cultivation, and the repeated trial and error undertaken by the farmers of the day.
Where one man's dream led to the dreams of many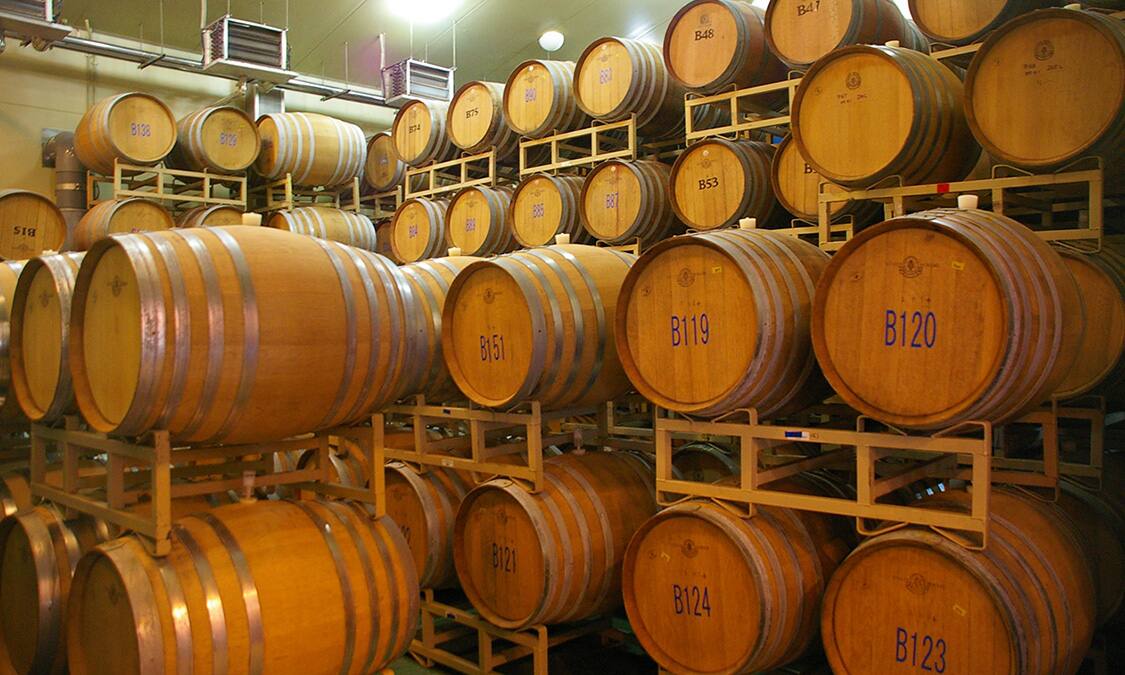 Tsuno, where the Osuzu mountain range meets the Hyuga Sea. The story of Osuzu grapes begins with a young man who believed in the "untapped potential" of the land. That man's name was "Hyakuji Nagatomo". He was a "man of strong conviction" who had a dream to live as a farmer rather than entering teacher's school.
"Hyakuji", who dreamt of abundant farm management that was not dependent on rice farming, started a nashi pear orchard when he was just 19 years of age. At that time, the common wisdom was that Tsuno's heavy rainfall made it impossible to grow fruit there. Hyakuji, however, studied the cultivation techniques step-by-step from agricultural experimental stations and specialist fruit horticulture journals.
He cleared the land, raised the seedlings, and finally, succeeded in growing pear trees in his family's rice field. He was roundly criticized for "daring to grow trees in a rice field", but he continued to improve his techniques, until eventually, he was winning prizes at the national nashi pear show hosted by Tokyo University of Agriculture. Twice, he took home first prize. Once his nashi pear farming was on track, he embarked on a new challenge. Immediately after the Second World War ended, he started growing grapes.
In 1953, he became the first person in Miyazaki Prefecture to plant Kyoho grapes. There are records from that year stating, "Made wine from Catawba and Campbell grapes. Harvested 2 kan (1 kan = approx. 3.75 kg) of Muscat Bailey A." For the next five years, Kyoho grapes attracted high prices and orders came flooding in. A succession of observers visited Hyakuji's farm and the number of vineyards in the area increased.
Thus, one man's dream led to the dreams of many. He continued to increase production, while fighting rain, fungal diseases attacking the vines, typhoons, and salt damage, and in 1968, he launched the Tsuno-cho Grape Association. Later, displaying skills in grafting and cutting, his passions turned to the development of new grape varieties. "Osuzu," a cross between Kyoho and Super Hamburg, and "Hyuga," a cross between Kyoho again and Maze No. 8, were registered as grape varieties by the Ministry of Agriculture, Forestry and Fisheries in 1980.
The man had become a legend, growing his Kyoho crop from a single seedling and a single rootstock, and creating the Osuzu grape. Carrying on his dream, the people of Tsuno have continued to weave new dreams.
To evolve from one of Miyazaki's most prominent grape-growing regions to a premier wine-making region. And to become a town that is an originator of unique culture.
The dreams of the many have started to sound a beautiful harmony.
The shape of dreams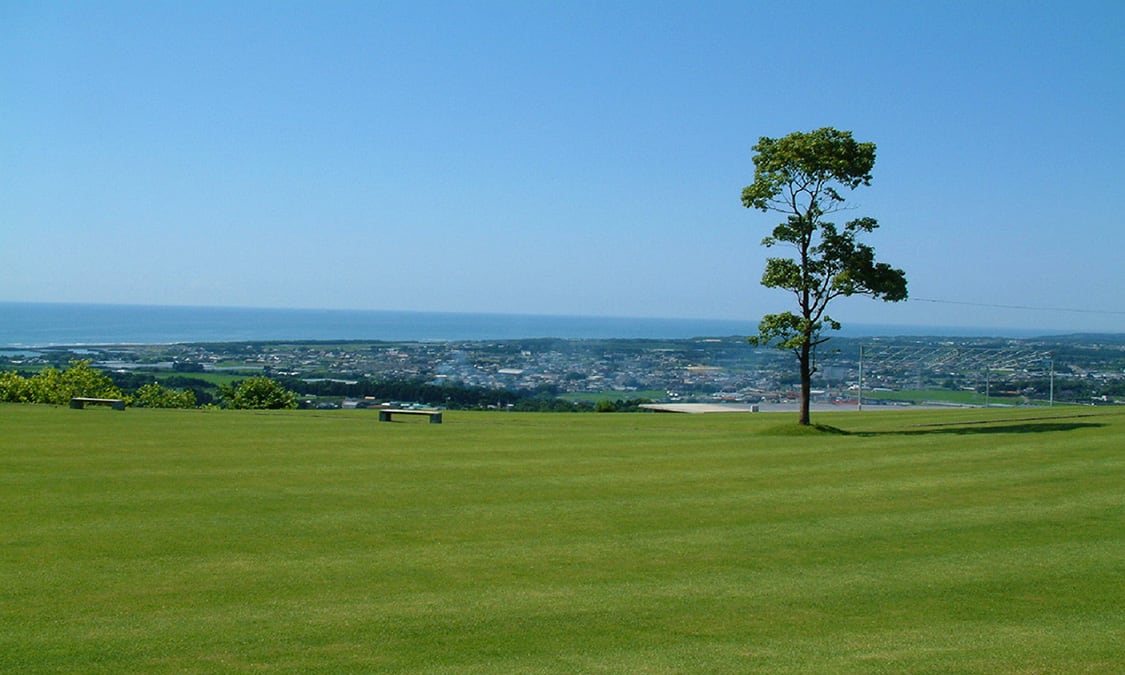 Our grape farm began with the dream of our grandfathers. Our fathers carried on that dream and created even greater success. And today, we are nurturing new dreams for the sake of Tsuno's future to pass on to our children.
To evolve from a grape-growing region to a premier wine-making region. To become a town that is redolent with the culture of wine. Tsuno Wine, the drop of our dreams. More and varied scenes of wine. The path of our dream goes on.
One by one, our dreams have been realized at the vineyard. We have opened a wine restaurant, adopted international standards, obtained a perpetual wine-making license, created a wine cellar, established a 200,000-vine operation, and moved into Chardonnay production in earnest.
Now, we want more people to create scenes featuring wine at our vineyard.
Wine concerts on the open-air stage, weddings in the wine cellar, lively gourmet gatherings in the wine restaurant, picnics enjoyed in the kitchen garden, garden parties in the flower garden.
We want to make the vineyard the scene of many happy gatherings. Bringing together the full potential of every one of us. The path of our dream goes on.
A brilliant achievement! Silver Medal and Encouragement Award at the "2018 International Wine Challenge"!
Tsuno Wine has won a silver medal and an Encouragement Award at the International Wine Challenge (IWC) 2018.
In its debut appearance at the annual wine contest held in the United Kingdom, it achieved the happy outcome of prizes for two of its entries.
Address

14609-20 Kawakita, Tsuno-cho, Koyu-gun, MiyazakiView Map
Inquiries

0983-25-5501