Kitsuki's Moon Viewing Festival lanterns and the moon gently light up the emotion rich night celebration
Kitsuki, Oita Prefecture
The hospitality of the lamps to illuminate the feet
The Moon Viewing Festival held in Kitsuki city, Oita Prefecture, also known as the "Castle Town Kitsuki Moon Viewing Festival", gently lights up the beautiful castle town cityscape. It is held every year according to the time of the autumn full moon. In Kitsuki the culture of the tea ceremony, which was encouraged by the feudal lords, is deeply rooted among citizens. It is said that it began with a form of hospitality in which lanterns where used to illuminate the feet of guests who visited the moon viewing tea party.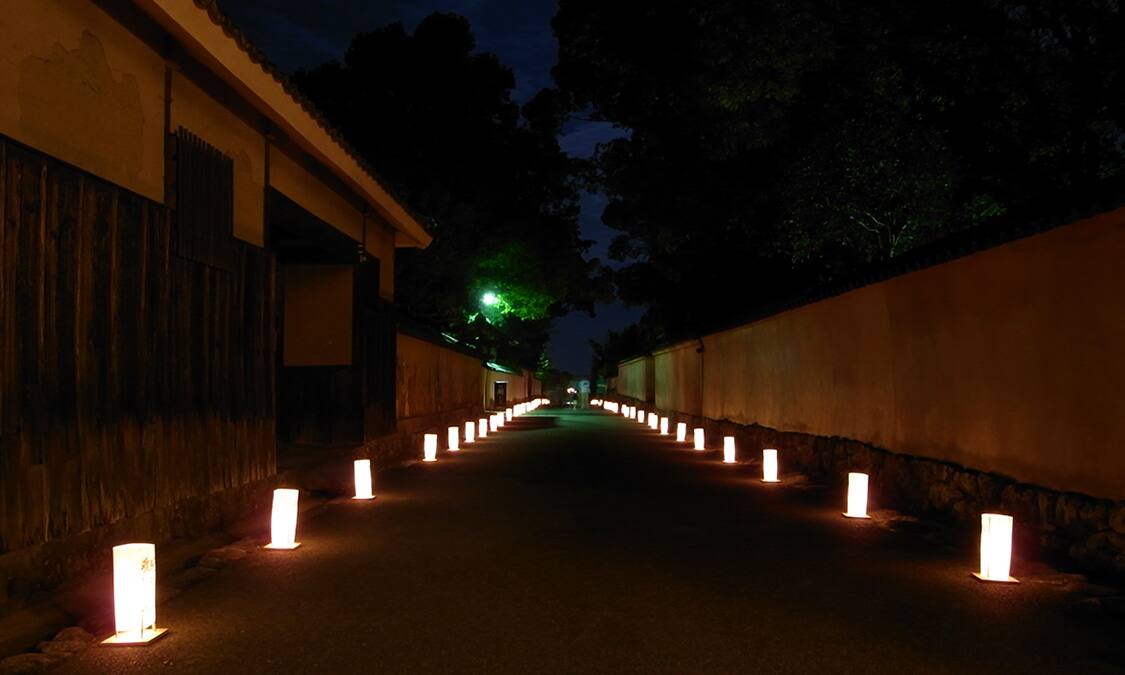 The light of the lantern, and the moonlight. The beauty and feeling of the castle town gently illuminated by the lights is something that can only be experienced during this season.
The lit up samurai houses "Bukeyashiki" and town houses "Machiya" feel inviting as you walk around the city listening to music that seems to come from nowhere.
This is an emotionally rich autumn festival gently lit by lanterns and the moon.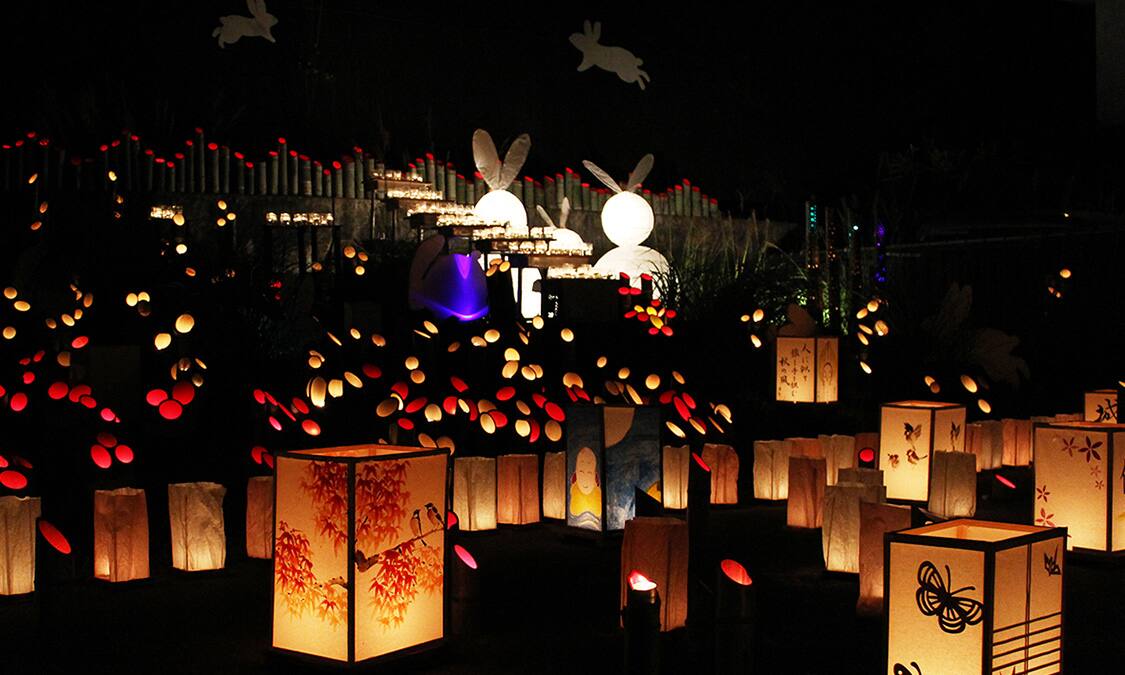 Address

172 Kitsuki, Kitsuki city, Oita Prefecture
View Map
Access

From Oita Airport, approximately 25 minutes by car, approximately 30 minutes by bus
Approximately 5 minutes by car from Kitsuki IC, Oita Airport Road
approximately 15 minutes by car from JR Kitsuki Station
Inquiries

Kitsuki Tourism Organization 0978-63-0100
Location

All over the castle town Kitsuki, Kitsuki city, Oita Prefecture View Map
Event Period

October 20th (Sat.) and 21st (Sun.), 2018
Fees

Free