Requests on Wearing Facial Coverings or Masks and Baggage Check-in
Facial coverings or masks as essential gear at airports and on board the plane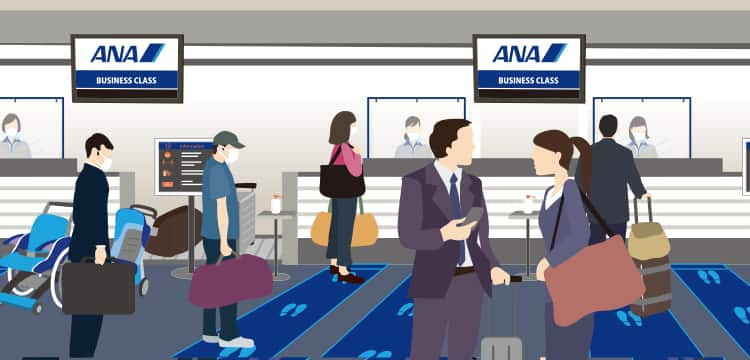 We ask that you wear a mask or facial covering* both at the airport and on board to reduce any discomfort that fellow passengers may feel. However, this does not apply to small children (including infants) and those who have a valid health-related reason for being unable to wear one (see 1 to 3 below). If you have any concerns about flying, please call us beforehand.
Please note that we may deny boarding to customers who are not wearing a mask or facial covering and those who have a fever or are otherwise unwell.
The term "mask or facial covering" refers to a mask or other facial covering that covers the nose and mouth at all times.
Health-related reasons :
Causes breathing trouble, or chest/back pain due to breathing
Causes external stimulation such as a rash, swelling or pain
Causes mental distress, abnormal sensation or irritability (e.g., oppressive feeling, discomfort, panic)
Requests for customers on International flights :
On ANA international flights, including code-share flights, the wearing of masks with an exhalation valve, face shields, or mouth shields may not be permitted, in accordance with the laws and regulations of your destination. Please make sure to check the information by yourself before departure.
Requesting to Travel with Minimal baggage and to Check Bags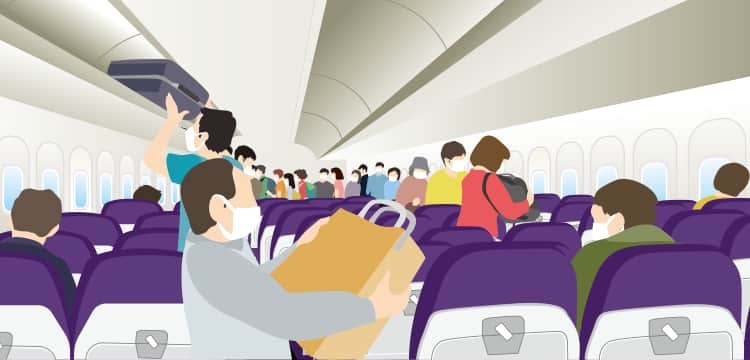 To avoid congestion in the cabin, passengers are requested to carry less baggage on board. We offer our ANA Baggage Drop (self-service baggage drop machines) to help with checking in your bags, as well as baggage wraps which can protect your belongings.