Request to Customers Traveling in Groups
In addition to the requests listed on the Request to Our Customers page, we kindly ask that you keep the following points in mind.
General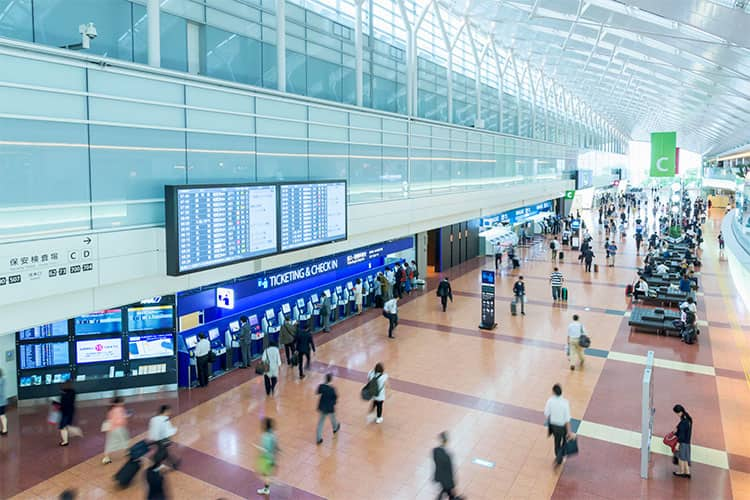 To help us prevent crowding, please allow ample time to complete each set of procedures, move around the airport, and so on.
Meeting Places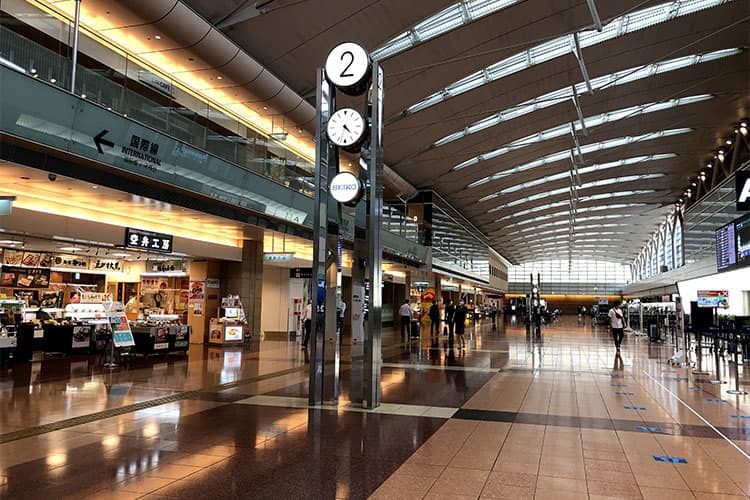 Please maintain a certain amount of distance from your fellow travelers when waiting at meetings locations. Furthermore, please wait in a designated meeting location to help us keep passages clear.
Baggage Check-In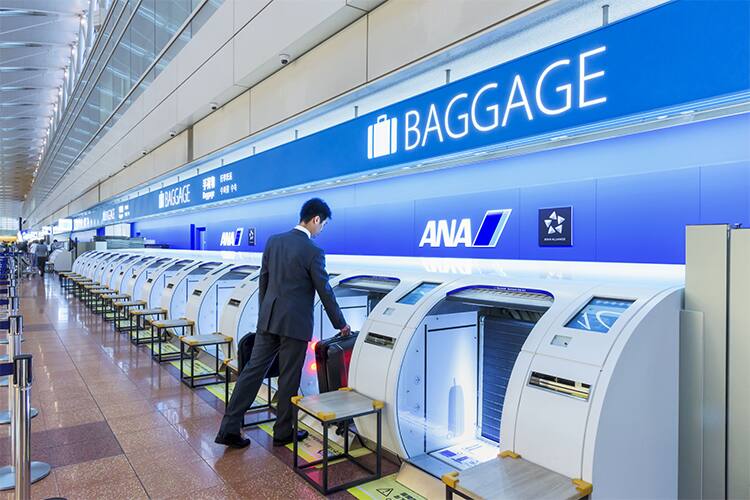 Please follow the staff's instructions so that you can check in your baggage without any problems. Moreover, please see our information on how to use ANA Baggage Drop (self-service baggage drop machine) in advance.
Moving around the Airport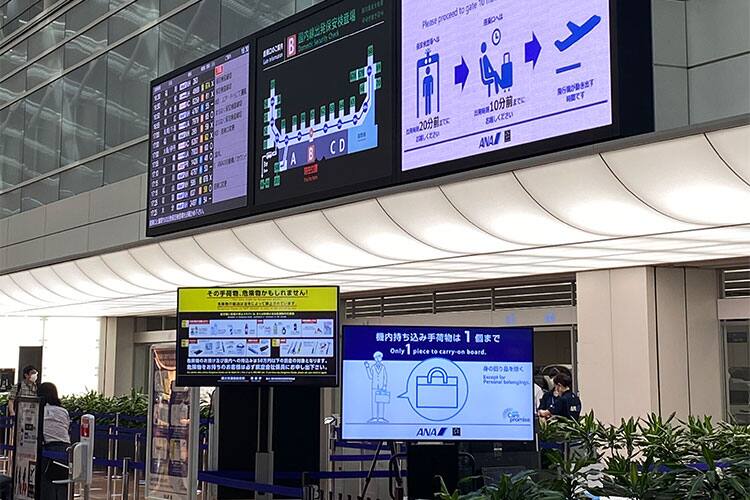 Security and other areas could become crowded if customers wait at them. We therefore kindly request that you move around the airport without any interruptions, from your meeting place to the boarding gate.
Boarding Gates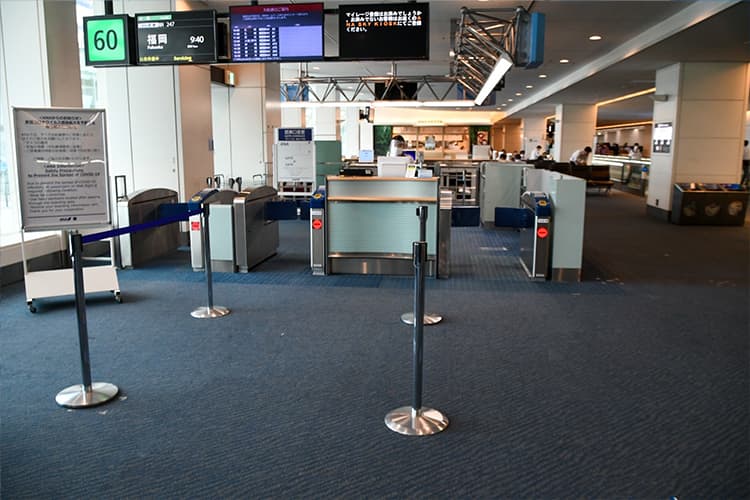 Many customers wait in front of the boarding gates. Please follow the staff's instructions and wait in a designated location so that you can board your flight without any problems.
On Board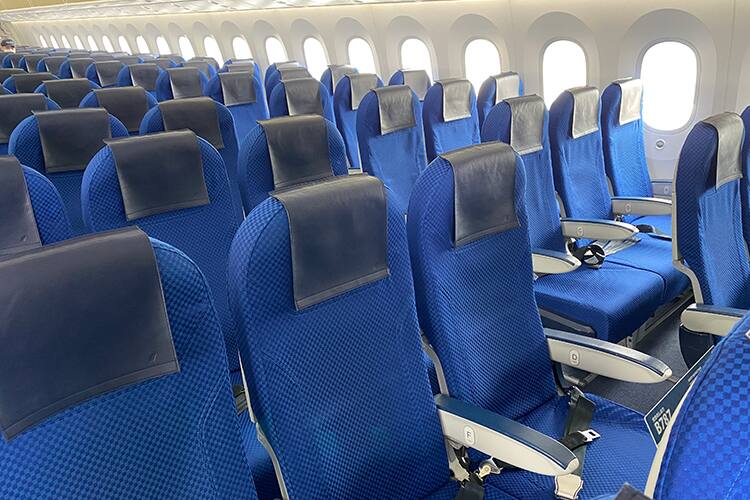 In order to prevent droplet transmission, please refrain from speaking in a loud voice on board the aircraft and from moving around unless you need to.