We've made an effort to give pleasant and comfortable flight to customers with disabilities and the elderly.
We have wheelchairs in all airports for customers who have trouble walking. In some airports we have reclining wheelchairs and larger wheelchairs available. We also have buses with lifts and ramps for customers when required.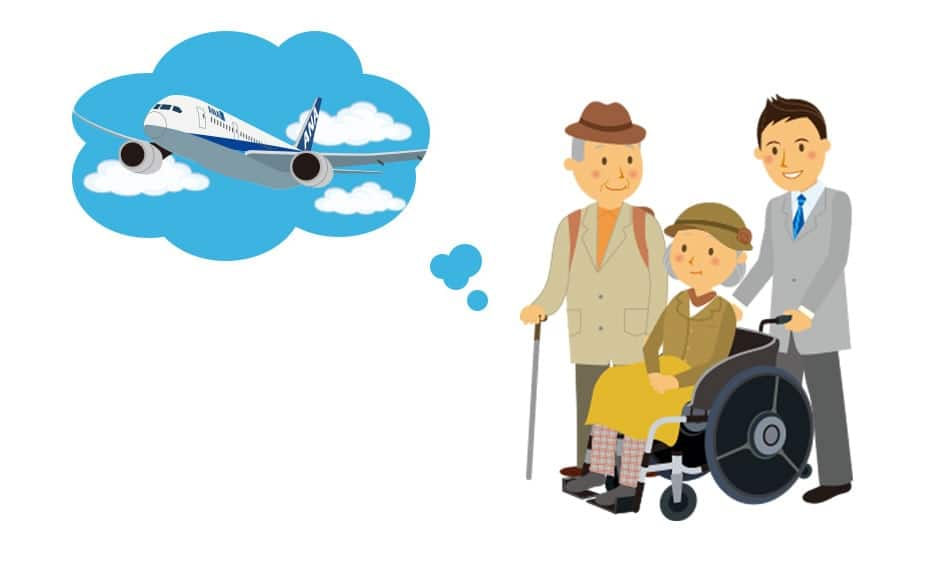 Introduced "Assist Strecher" (wheelchair) as Requested
In December 2011, a customer who had trouble climbing stairs, requested stretcher wheelchairs be placed at all airports in Japan to ease the embarking and disembarking of passengers requiring assistance, even in smaller areas. We endeavor to listen to our customers and are working together on barrier free travel.

Please refer to the link for "customers with walking disabilities". You can find information on wheelchairs in airports.
ANA's Special Telephone Service
We've been giving customers with disabilities not only boarding support but also bookings and inquiry support. On February 1st, 2010, we started Telecommunication Service for ANA for customers with hearing and speaking disabilities with the cooperation of Plus Voice Co., Ltd., a welfare solution enterprise.

This service allows Plus Voice operators to call ANA on behalf of hearing or speech disabled customers, and this service is free of charge (excluding the internet access fee).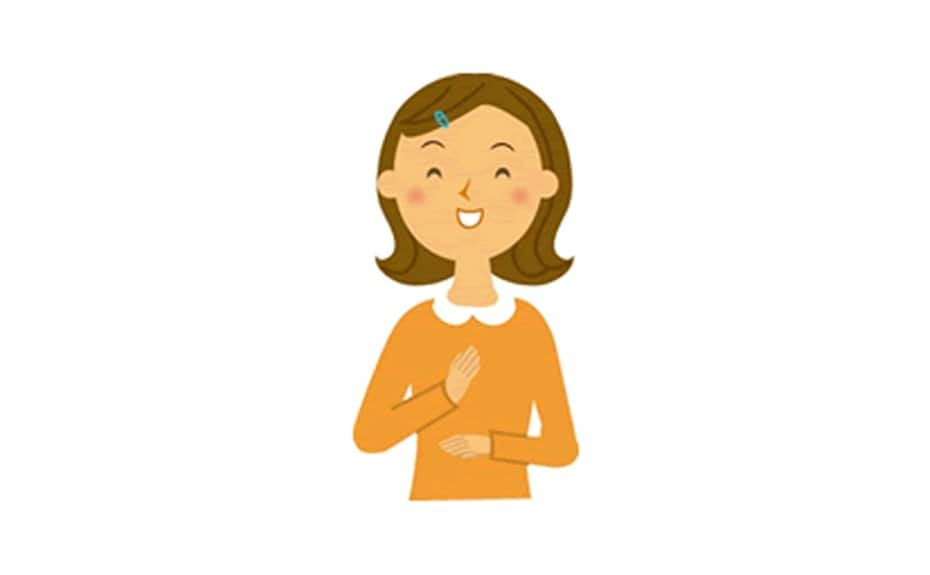 Previously, reservations and inquiries for hearing or speaking impaired customers was restricted to emails and FAX. The introduction of web-chat and videophones (sign language) has allowed timely interaction, answering the many needs of physically disabled customers.
For more details, please see Telecommunication Service for ANA.
On January 8th, 1997, we established the "ANA Disability Desk ("Sky Assist Desk" at the time of establishment)" for customers with anxiety on their flight due to physical challenges caused by disease, injury, or disabilities in order to answer inquiries about the usage of aircraft and other requests. "ANA Disability Desk" assists over 1500 customers yearly, with inquiries such as lending of assisting seats and support belts for customers who are unable to sit upright due to a disability, and consultation for customers requesting the usage of special assistive devices on the aircraft.
Please see upper body holding aid equipment for more information.

For customers who cannot sit upright or need to lie down during the entire flight, we accept consultation to board with stretchers, mainly for customers who are transferring hospitals.
Please see stretchers for more inforemation.