Kurume, the birthplace of Tonkotsu Ramen

What are the characteristics and history of Kurume Ramen, the origin of Tonkotsu Ramen?
Kurume in Fukuoka Prefecture, the birthplace of Tonkotsu Ramen. Kurume Ramen is the original Tonkotsu Ramen. It is characterized by that cloudy white broth, but apparently, it was not initially cloudy. About 80 years have passed since a street stall on Meiji Street in Kurume became the first place in Kyushu to sell ramen, then known as "Chinese Soba", in 1937. Today, the Tonkotsu Ramen that was born in Kurume has become the de facto standard for ramen around the world.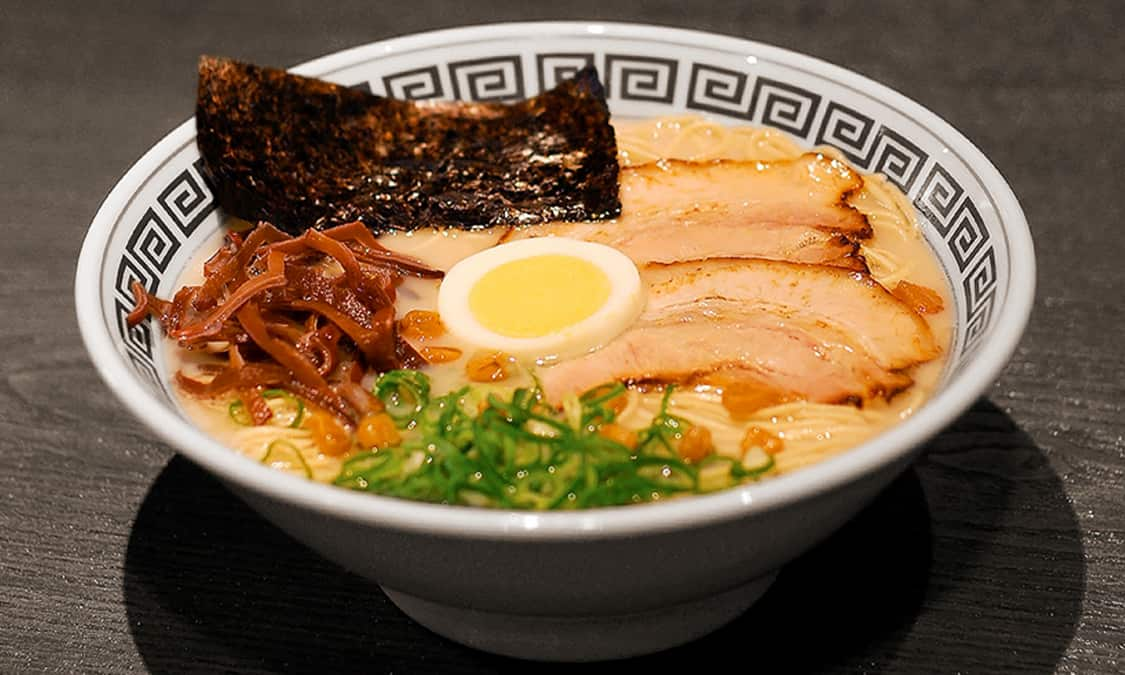 It has to be Kurume Ramen.
Ramen was served in Kyushu for the first time in 1937. Kurume Ramen, which has its roots in the Chinese dish, noodle soup, and has been described as the original Tonkotsu Ramen, initially did not have that distinctive cloudy soup. The cloudy white tonkotsu broth, made with pork bones, has become the standard, but it only came about by accident when someone mistakenly put the flame up too high when heating the broth. Kurume's ramen later influenced other parts of Kyushu and eventually spread throughout the whole of Japan.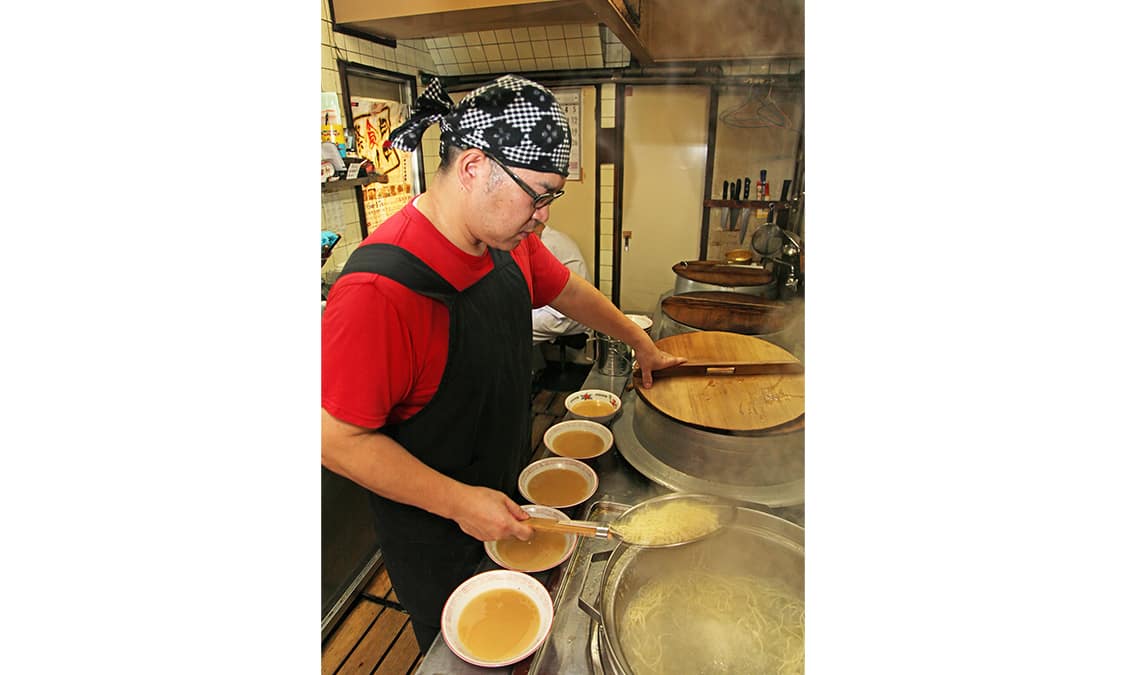 Kurume is undeniably the birthplace of Tonkotsu Ramen. Once tasted, that rich and thick, cloudy white broth will never be forgotten. After enjoying yakitori (grilled chicken on skewers) at an izakaya pub, be drawn in by the aromas of tonkotsu broth wafting from the street stall, and finish the night with a bowl of ramen. This is the perfect night out for Kurume's locals.
Chikugo Udon noodles, unique to this wheat-growing region, are also popular.
Kurume is Japan's second largest wheat-growing region and is famous for its Chikugo Udon noodles. Traditionally eaten as a "soup" side dish with rice, Chikugo Udon is known for the soft, springy texture of the thick noodles and the light flavor of the soup.
Location
Name
Kurume
Web Sites
http://www.kurume-hotomeki.jp/
Address
Various locations in Kurume City, Fukuoka Prefecture
Access
Approx. 45 minutes by highway bus from Fukuoka Airport
Approx. 17 min. by Shinkansen from JR Hakata Station
Approx. 40 min. by limousine taxi from Saga Airport
Inquiries
Kurume Bureau of Tourism and International Exchange