Kora Taisha Shrine: A power spot in Kurume City, Fukuoka Prefecture
Kora Taisha Shrine that boasts the largest sanctuary in Kyushu region is a popular power spot in Kurume City in Fukuoka Prefecture. Appreciated as the god who wards off evil spirits as well as bringing various benefits such as life extension and longevity, people visit the shrine to buy "omamori" amulets or receive a "goshuin" stamp, which is a token of a visit. Formerly a National Shrine and regarded as the most important shrine in the Chikugo region, this prestigious shrine stands on 312-meter-high Mount Kora on the westernmost edge of the Mino Mountain Range.
A prayer for good health and a bountiful harvest
The Mino Mountain Range where Kora Taisha Shrine stands was formed in an east-west direction through repeated faulting around the end of the Paleozoic era, or approximately 200 to 300 million years ago.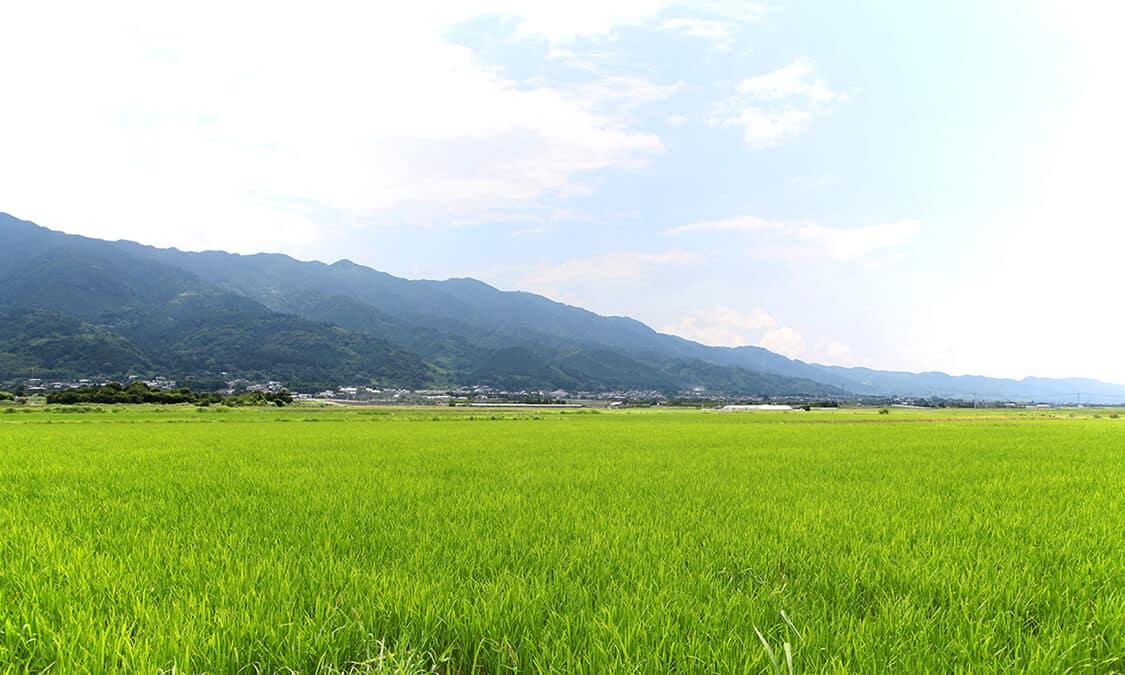 Extending east to west for about 30 kilometers, the mountain range is comprised of Mount Takatori, Mount Hosshin, Mount Mino, and Mount Kora. Due to its imposing sheer cliffs that resemble a "byobu" folding screen, the mountain range is also known as Byobu-yama. Thousands of ancient mounds are found in the mountains, which shows that the mountain range has been a special place for local people since olden times. In addition, Kurume is a city steeped in history with a wealth of historic sites, temples, and shrines.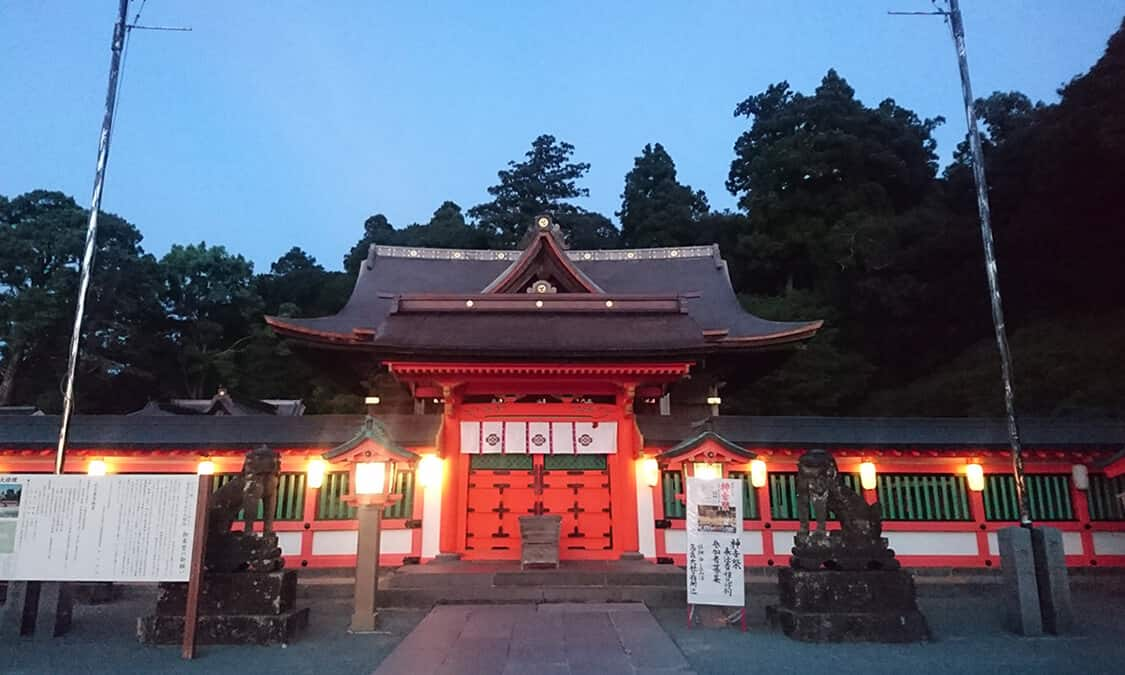 A majestic shrine in the Chikugo region
Constructed in 400 A.D., Kora Taisha Shrine was ordained as one of the most important shrines in the region that appears in the Engishiki, an ancient book of laws and regulations written over a thousand years ago. Today, the shrine is famous for offering benefits in warding off evil spirits as well as longevity. The current main sanctuary built during the Edo Period is one of the largest sanctuaries in Kyushu and has been designated as an important cultural property of Japan. In addition to other assets such as the Kogoishi Rock, a designated national historic site, visitors can also enjoy splendid views from the shrine. Held in August, the Kento-sai festival is a representative summer event that captivates visitors with a sublime scenery of the vermillion torii gate standing at the end of the lantern-lit path against a backdrop of the night view of the city.
Location
Name
Kora Taisha Shrine
Website
http://www.kurume-hotomeki.jp/en/event/?mode=detail&isSpot=1&id=402036000006
Address
1 Mii-machi, Kurume-shi, Fukuoka
Access
Approximately 15 minutes by taxi from Kurume Daigakumae Station on the JR Kyudai Main Line
Approximately 50 minutes' walk from Kurume Daigakumae Station on the JR Kyudai Main Line
Approximately 30 minutes' walk from Mii-machi bus stop on the Nishitetsu Bus Line
Approximately 15 minutes' drive from the Kurume IC on the Kyushu Expressway
Business Hours
9:00 to 16:00 (worship)
Inquiries
TEL: 0942-43-4893