Cape Miyakozaki was designated as the Amami Gunto Quasi-National Park in 1974 and then upgraded to a national park (category 3) in March 2017.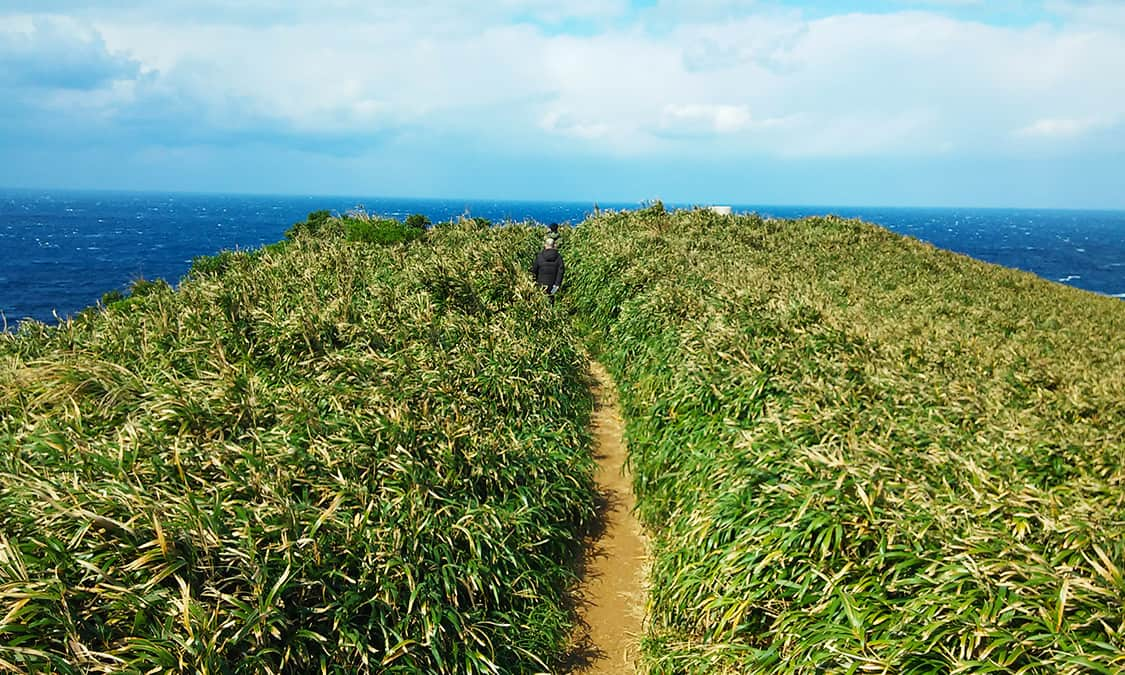 Marvel at the beauty of the vast expanse of blue ocean as it can only be seen from a remote island!
The site is known as Yamato-son's largest scenic site and was chosen as a filming location for the opening sequence of the 2018 NHK historical drama television show, Sego-don.
The cape is covered with short bamboo trees, and clear blue coral reefs extend from the coastline.
This cape offers seemingly limitless panoramic views only seen from a remote island.
Location
| | |
| --- | --- |
| Name | Miyakozaki |
| Web Sites | http://www.vill.yamato.lg.jp.e.aea.hp.transer.com/ |
| Address | Kuninao, Yamato-son, Oshima-gun, Kagoshima |
| Access | Approx. 25 min. by car from downtown Naze to Miyakozaki Cape's car park; and approx. 20 min. on foot from the car park to the Cape. |
| Inquiries | TEL:0997-57-2111 (Yamato-son Town Hall, Industrial Promotion Division) |
| Event Period | Open every day |
| Admission | Free |