Kinsakubaru Virgin Forest

In Kinsakubaru Virgin Forest in Amami-shi on Amami Oshima Island in Kagoshima, you will enjoy a unique walking experience and encounter exotic species.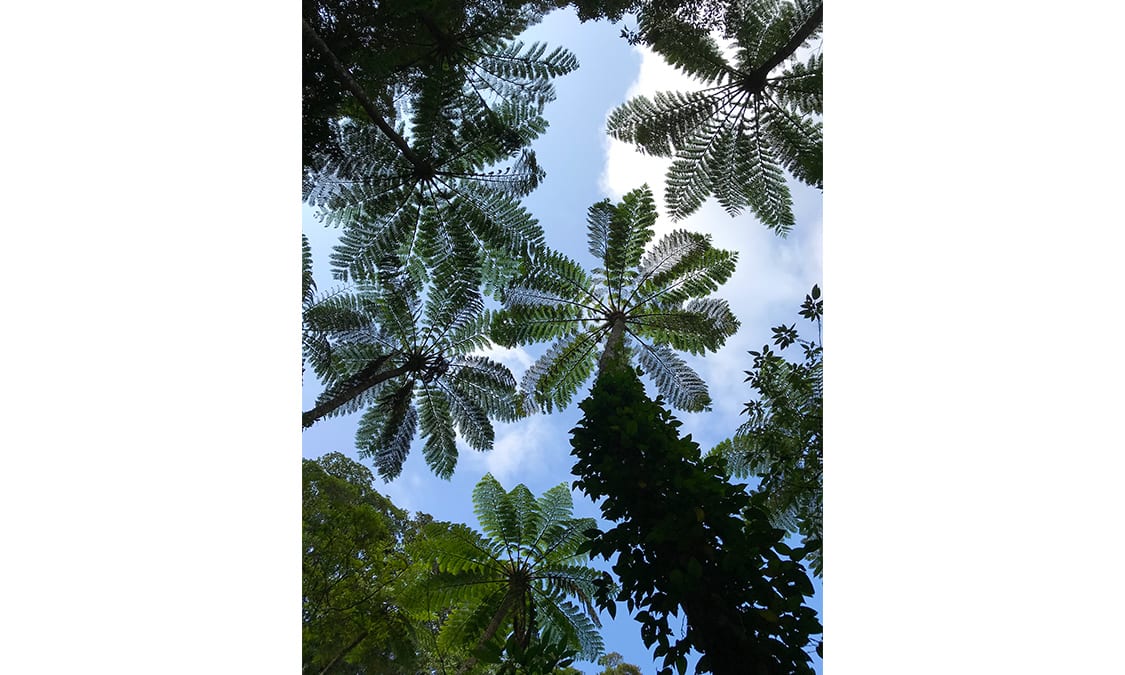 Hikagehego, or flying spider-monkey tree ferns dubbed "living fossils," are all over the forest. Rare species endemic to the Amami Islands, such as rurikakesu (Lidth's Joy), also live in this forest. 
Hikagehego ferns hang densely above and keep the forest dark. In the midst of this darkness, some sunlight breaks through here and there, giving the forest a mystic atmosphere.
Location
Name
Kinsakubaru Virgin Forest
Web Sites
(In Japanese) http://kinsakubaru.com/
Address
Kinsakubaru, Asato, Naze, Amami-shi, Kagoshima
Access
Approx. 30 min. by car from downtown Amami / 25 min. by car from Naze Shinko Port.
Inquiries
TEL:997-52-1111(Amami City Hall Tsumugi & Tourism Section)
Admission
Kinsakubaru Guided Excursion   3,500 yen for Adults / 2800 yen for Children
Duration: Approx. 3 hours
Two sessions per day
Note: Reservation required (Contact: Kanko Network Amami)