Tsuno Wine, created in the town of Tsuno in Miyazaki Prefecture's Koyu County. The Winery offers tours of the wine-making process and wine tastings, as well as meals at the cafe and wine-related events. There are various ways to enjoy Tsuno Wine, which is held in high regard around the world as well as in Japan.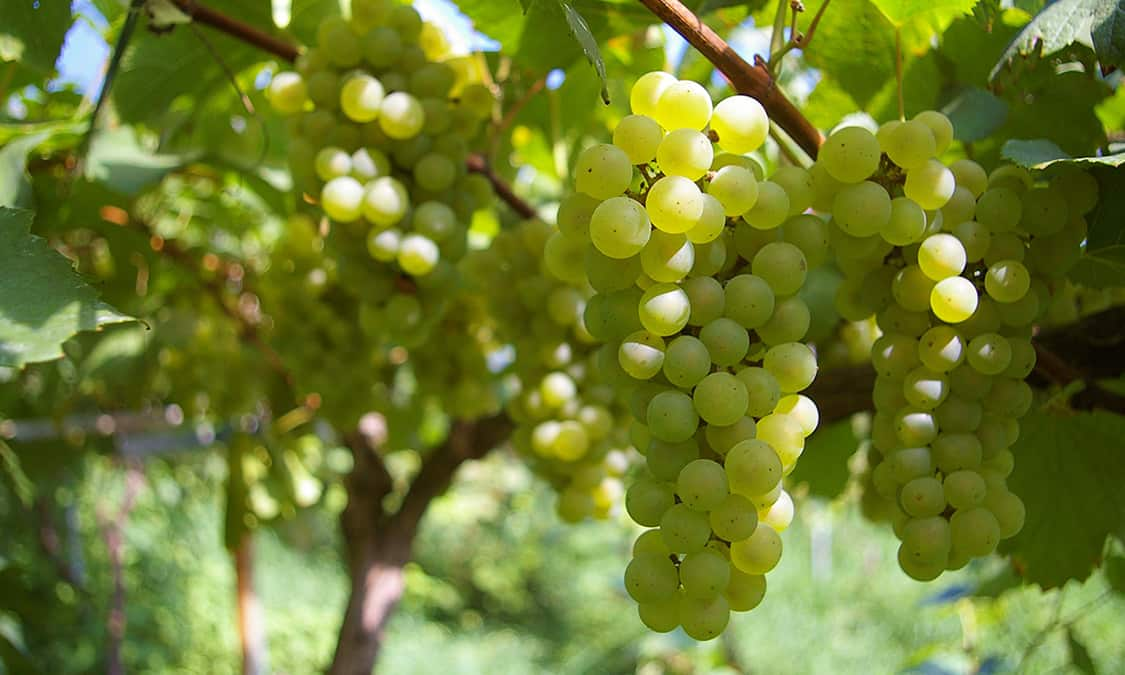 In the garden of the Akagi family, an old established family of Tsuno, there is a grapevine that was planted 50 years ago. This old tree, which looks just like a bonsai, produces substantial fruit even today. The grapes have a nostalgic taste, with rustic flavors that remind one of the pioneer days of grape cultivation, and the repeated trial and error undertaken by the farmers of the day.
The taste of the wines varies with differences in the soil in which the grapes were grown. For example, Tsuno Winery's Chardonnay Unfiltered is always made with grapes harvested from the Winery's No. 6 vineyard. It is characterized by its sense of concentrated fruit flavors and mineral aromas. Wine-making is underpinned by the passion of both the grape growers and the people involved in the wine-making process. Tsuno has that passion. This land was not one that was naturally blessed with favorable conditions for growing grapes. Grape cultivation in this region, which was started by one pioneer after the war, has been a venture of continued struggle and has a history of accumulated creativity and innovation. Because the land was not recognized as being suitable for growing, the growers were unable to obtain assistance such as government subsidies. However, even amid such constraints, they have established their own growing techniques and opened up a market for their produce.
Tsuno Wine won a silver medal and an Encouragement Award at the International Wine Challenge (IWC) 2018. In its debut appearance at this annual wine contest held in the United Kingdom, it achieved the happy outcome of prizes for two of its entries.
Location
| | |
| --- | --- |
| Name | Tsuno Winery |
| URL | https://tsunowine.com/ (in Japanese) |
| Address | 14609-20 Kawakita, Tsuno-cho, Koyu-gun, Miyazaki |
| Business Hours | 9:30 to 17:00 (Winery Shop) |
| Inquiries | 0983-25-5501 |