Mikado Shrine, surrounded by a sacred forest, thick with giant trees. Said to have been founded in 718, the deities enshrined in Mikado Shrine include Oyamatsumi, Teika-O of Baekje, Hakuchi-O (the third prince of Baekje), Ukanomitama, and Emperor Ojin.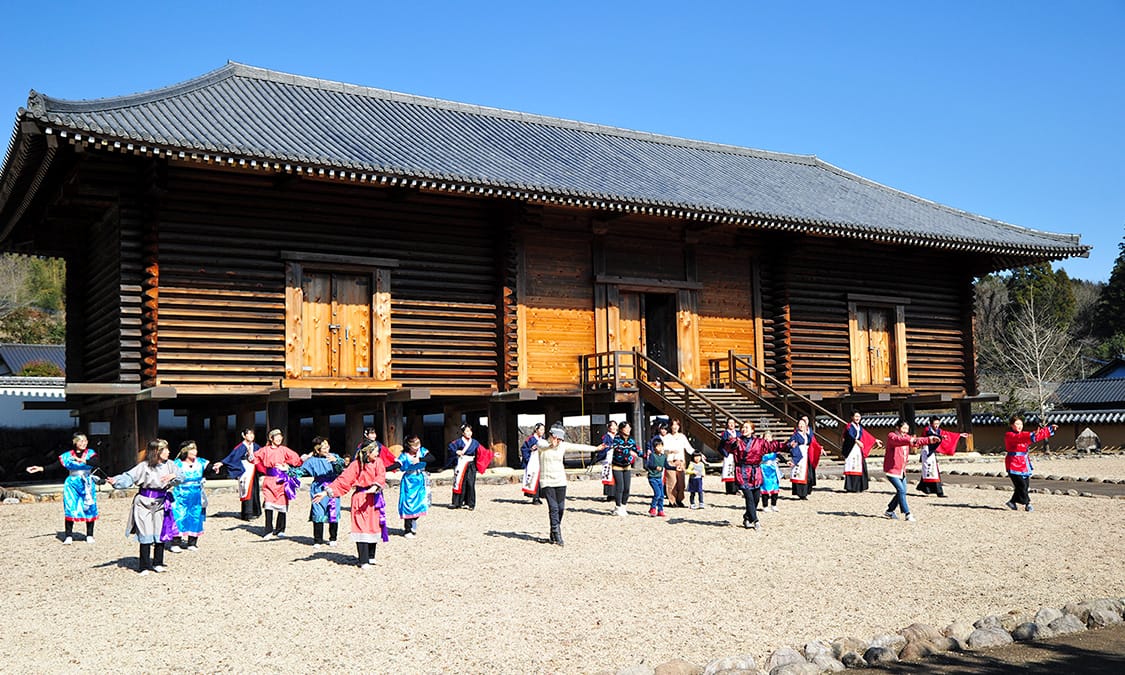 Mikado Shrine, a venerable shrine that draws upon the history of Baekje
Mikado Shrine is a shrine of great historical value. It contains a number of precious artifacts, including some that are identical to articles held at Nara's Shosoin treasure house. The main hall of worship was designated as an Important Cultural Property of Japan on December 4, 2000. Mikado Shrine is linked to the legend of Teika-O (Buyeo Sa), the Emperor of Baekje, one of the Three Kingdoms of Korea, who fled to Japan when he lost his throne in the 7th century. The Shiwasu Matsuri festival, which is related to this legend, is an Intangible Cultural Property of Japan.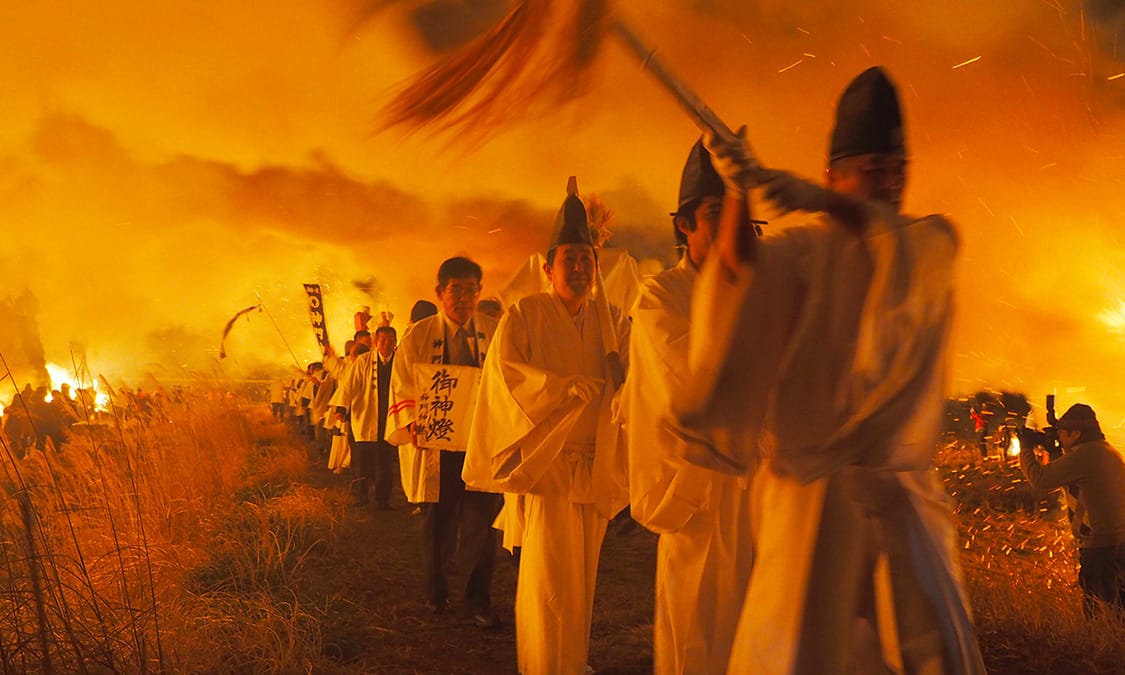 Shiwasu Matsuri is held from the 14th to the 16th day of the 12th month of the lunar calendar (today, it is held on a Friday, Saturday and Sunday in late January). A procession of priests from Hiki Shrine in the town of Kijo carries the fukurogami, the shrine's object of veneration, along a set course of approximately 23-ri (about 90 kilometers) to Mikado Shrine in Misato. The Hiki Shrine priests stay at Mikado Shrine for a short time before making their return journey. This type of festival is extremely rare throughout Japan. A number of Shinto rituals are performed as part of the festival, including the mukaebi, bonfires that welcome the noborimashi, that is, the procession on its way to Mikado Shrine. For the return procession, or kudarimashi, the locals paint heguro (black ink) on their faces and see the procession off in a custom known as osaraba (farewell).

Location
| | |
| --- | --- |
| Name | Mikado Shrine |
| Web Sites | (In Japanese) http://www.town.miyazaki-misato.lg.jp/2524.htm |
| Address | Nangomikado, Misato-cho, Higashi Usuki-gun, Miyazaki |
| Access | 50 min. by car from Hyuga Interchange on Higashi-Kyushu Expressway |
| Business Hours | Open all hours |
| Inquiries | TEL: 0982-68-2522 (Misato Tourism Association) |