Experience the Hiina Doll Festival of Kitsuki Castle Town, famous sightseeing spot of Oita and explore the historic streets dressed in kimono
The Hiina Doll Festival of the Kitsuki castle town in Kitsuki City, Oita Prefecture, is a magnificent event. Various kinds of Hina dolls are put on display throughout the castle town, which has the air of a little Kyoto. The event is held from February to March every year. Only in Kitsuki can you see so many different Hina dolls in the 30 or so locations around the city. The Hina dolls on display include a precious set passed down from the Sano family, who were the local clan physicians, and dolls that were treasured by local samurai and merchant families. To make them easier to find, the display venues are also decorated with bonbori lanterns and hanamochi, red and white rice cake flowers that are traditionally displayed with the Hina dolls, adding to the Hina Doll Festival atmosphere of the castle town.
Kitsuki, which flourished in the Edo Period as a province of 32,000-koku (a koku is a measure of rice that was used to indicate the degree of power of a fiefdom in feudal Japan) of the Matsudaira clan, still has many Hina dolls from the Bunka-Bunsei Period (1818-1830). Of all the Hina Doll Festivals held around the country, only in Kitsuki is Hina pronounced as "Hiina". It is believed that this pronunciation, which is the old pronunciation of the word, is used in recognition of the castle town's abundant history.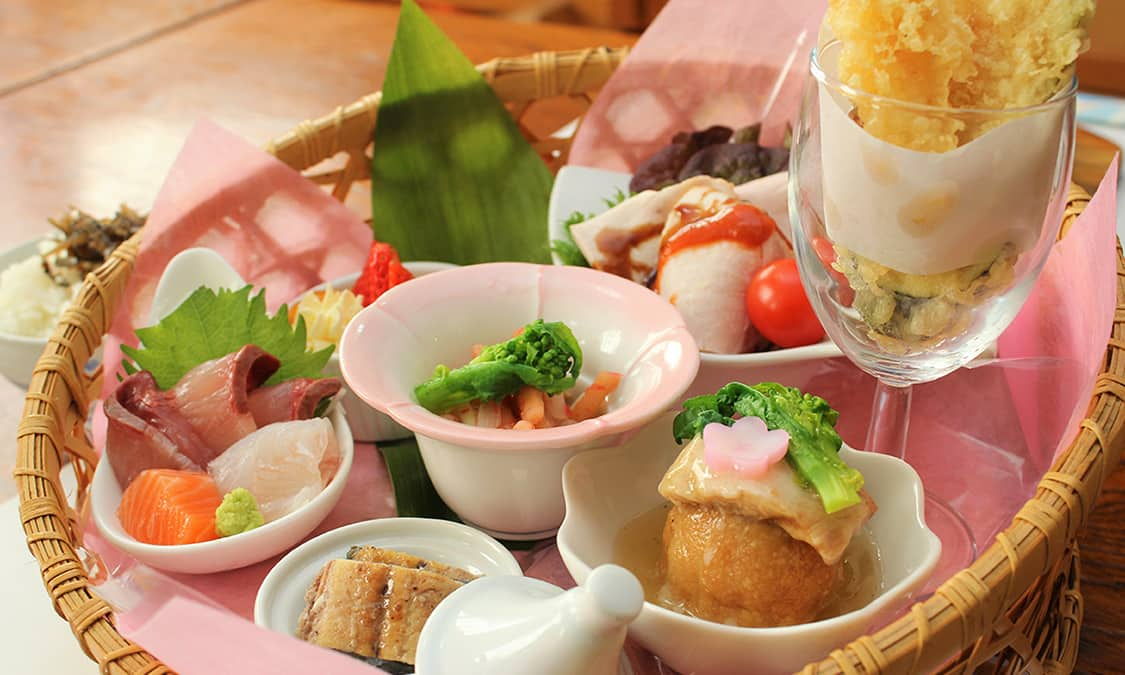 During the Hiina Doll Tour period, participating restaurants offer "Hiina Doll Tour Limited Edition Menus". Enjoy special dishes that can only taste during this season. These special dishes also look very cute, to tie them in with the Hiina Doll Festival.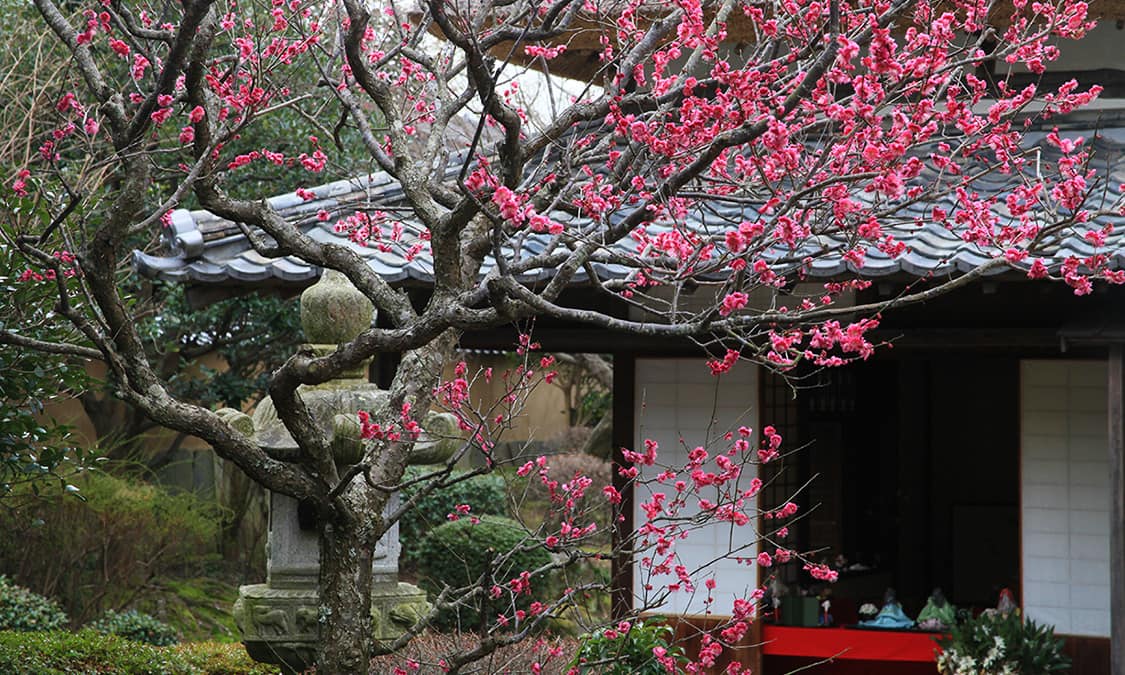 The historical value of the castle town of Kitsuki is held in high regard, and the Kitadai (northern) and Minamidai (southern) areas of the town have been selected as Important Preservation Districts for Group of Traditional Buildings. Several of the venues displaying the dolls are themselves cultural heritage facilities, such as the Ohara Residence and Kitsuki Castle. The atmosphere of the Hiina dolls displayed in the samurai residence is particularly special.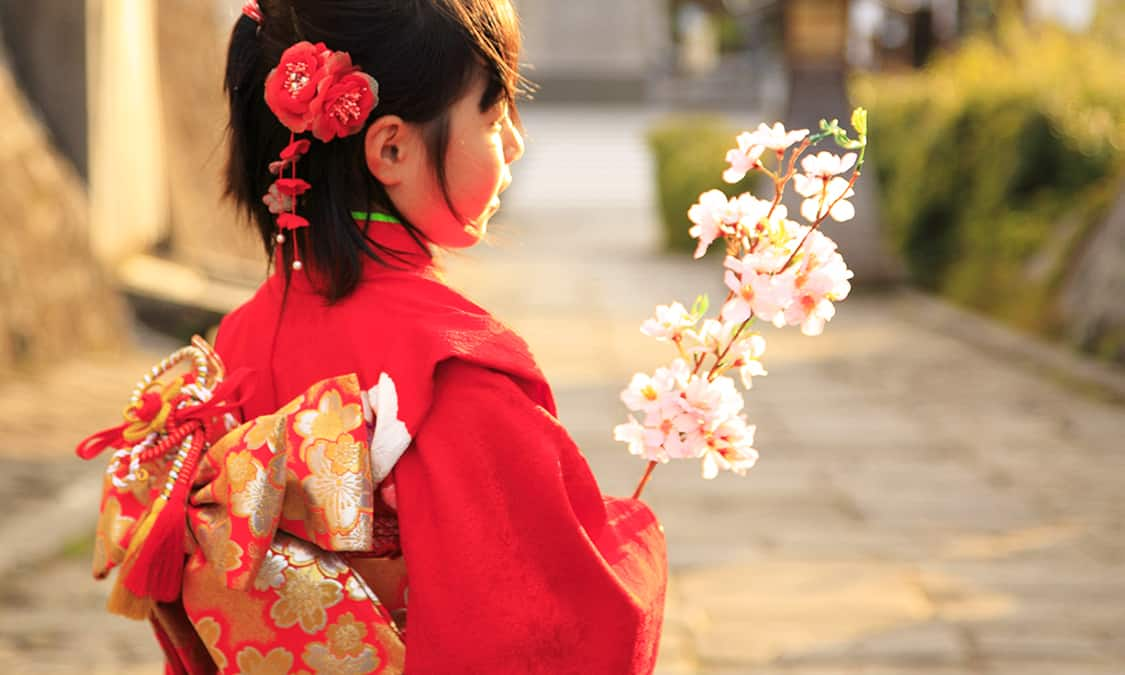 As would be expected of the little Kyoto of Kitsuki, which was the first town to be selected as "a historic townscape that suits kimono," there are kimono rental shops that will dress you up in kimono. The various systems in place that make it easy for anyone to enjoy the Hiina Doll Tour dressed in kimono are typical of Kitsuki. "Rental Kimono Warakuan" has approximately 300 kimono to choose from. Enjoy the fun of dressing up in kimono with your friends, as a couple, or as a family. Your photos dressed in your kimono finery around the splendid castle town will definitely be worthy of posting on social media.
Location
| | |
| --- | --- |
| Name | Kitsuki Castle Town |
| Web Sites | https://www.kit-suki.com/common/index.php?action=story&story_id=200 |
| Address | 665-172 Kitsuki, Kitsuki-shi, Oita (Kitsuki City Tourist Association) |
| Access | Aprroximately 15 minutes by bus from Kitsuki Station to Kitsuki Bus Terminal |
| Inquiries | TEL:0978-63-0100 (Kitsuki City Tourist Association) |
| Admission | Free admission |