The 500 Arhats of Tokoji Temple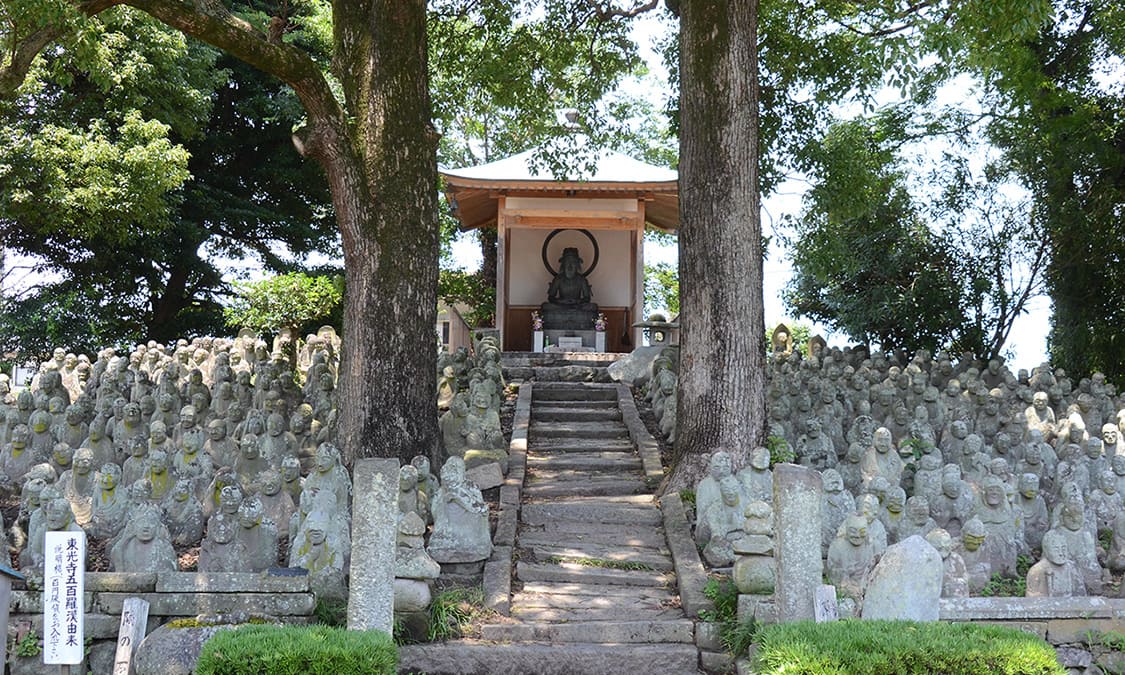 Tokoji Temple in Esuka, Usa City contains 500 arhat statues showing every expression—from delight, to anger, sorrow, and pleasure.
Tokoji Temple was founded in 1362 under the Rinzai sect, but was mostly destroyed due to the effects of over a century of war and turmoil, with only its remnants left over. It is said to have been restored in the mid-17th century. The temple changed to the Soto sect, to which it has continued to belong right to the present day.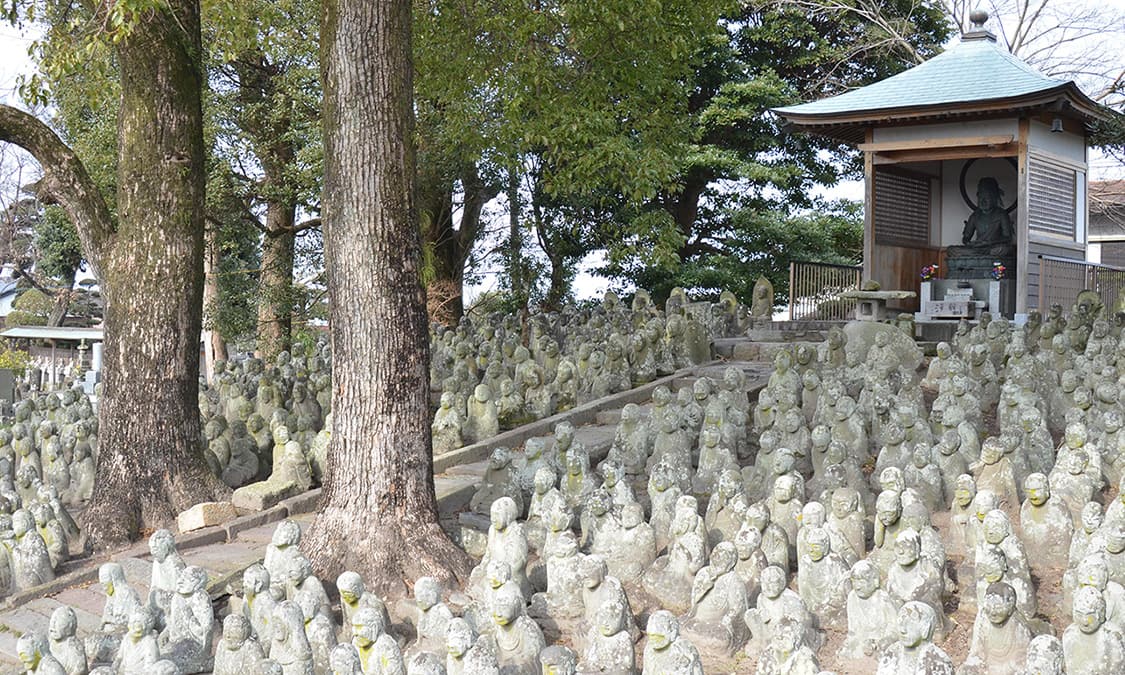 The 500 arhat statues are said to have had their beginnings in 1859 when the temple's 15th chief priest Dorin requested their production to Hiji masons, who were renowned at the time. Dorin hoped that producing these statues would save farmers who were suffering from a drought. In the 24 years until 1883, 521 arhats were sculpted.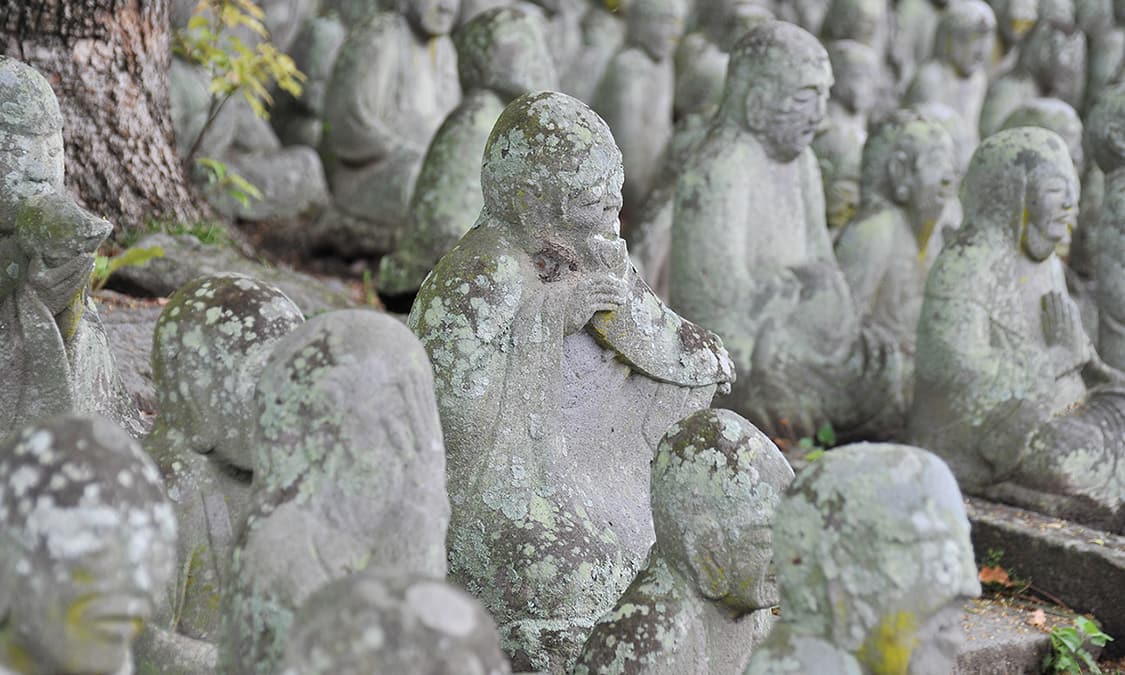 If you look at each of the stone Buddha statues, you might come across one that reminds you of someone you know or of someone you haven't seen in a while. You may even find one that looks exactly like you!