Juwari Soba Etsu Bungotakada Soba Noodles Shop
Bungotakada soba noodles, a specialty not to be missed!
Bungotakada, located on the western side of the Kunisaki Peninsula, is known for its delicious Bungotakada soba noodles. A unique feature of this local specialty is that the season for newly harvested soba (buckwheat) comes twice a year. In particular, the crop acreage of Harusoba, the soba planted in the spring, is the largest in the country. This is a staple dish you should definitely try when visiting Bungotakada.
Juwari Soba Etsu, a certified handmade Bungotakada soba noodles shop
Bungotadaka has a system to certify shops serving authentic handmade Bungotakada soba noodles. Certification conditions include: 1) using local soba (buckwheat); 2) being handmade; 3) maintaining the three "Tate" (Hikitate (freshly ground wheat), Uchitate (freshly made) and Yudetate (freshly boiled)); and 4) having acquired a certain skill level. Of the 12 certified shops in the city, Juwari Soba Etsu serves delicious chilled soba noodles made from coarse-ground soba with a wonderful fragrance and texture. The Harusoba, a Bungotakada specialty harvested in July, is a must-try.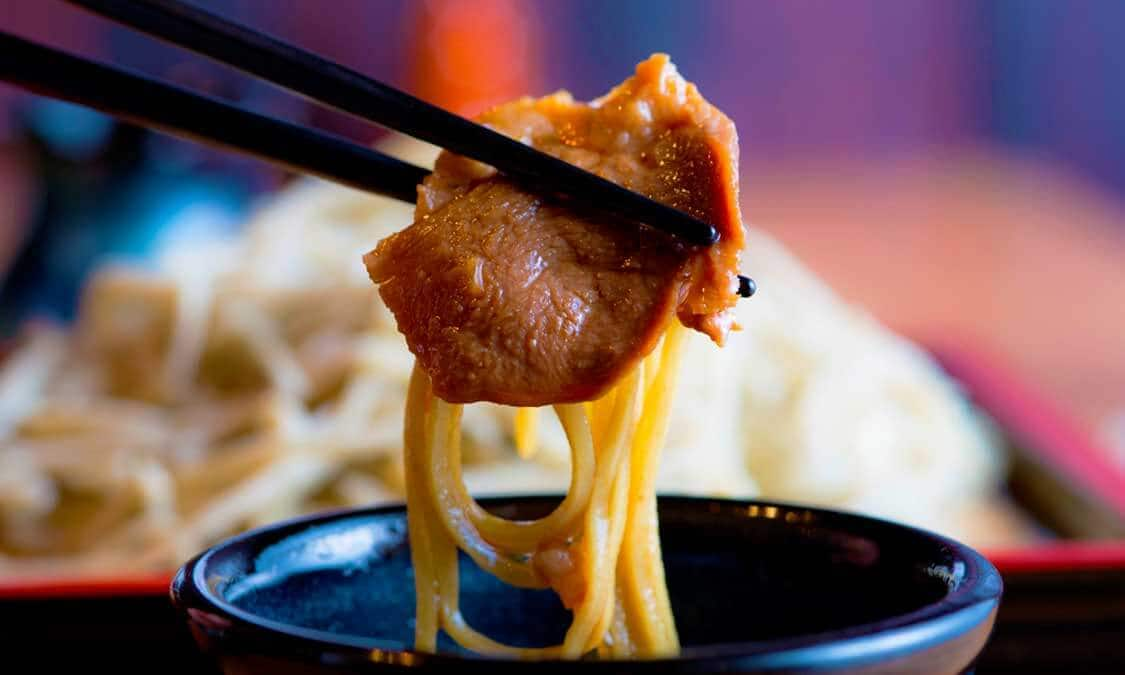 Kamo seiro soba realizes local production for local consumption
Kamo seiro soba is chilled soba served with duck meat and negi leek dipping sauce. The Kamo seiro soba of Bungotakada achieves local production for local consumption, made with locally produced duck and negi. The dark Kanto-style sauce is brimming with the flavors of roasted duck meat and negi.
Don't miss the limited quantity coarse-ground chilled soba
Arabiki seiro soba (coarse-ground chilled soba) is made from slow-ground buckwheat to maximize the soba flavor. Juwari soba, or soba noodle made from 100% buckwheat, requires a high level of skill to make. The cleanly cut and unbreaking noodle is a work of fine craftsmanship. Quantity is limited, so be sure to get there early.