Saga Castle History Museum

Experience the Culture and History of Saga!
Saga Castle History Museum is a historical museum that has been reconstructed of the main Palace of Saga Castle, which existed here during the end of Edo Period. This museum showcases Saga's attractiveness at the end of the Bakumatsu period, a time in history which paved the way for Japan's modernization, with an easy-to-understand introduction. The audio guidance available in English, Korean, and Chinese, and you can listen to guidance from earphones while walking around the castle.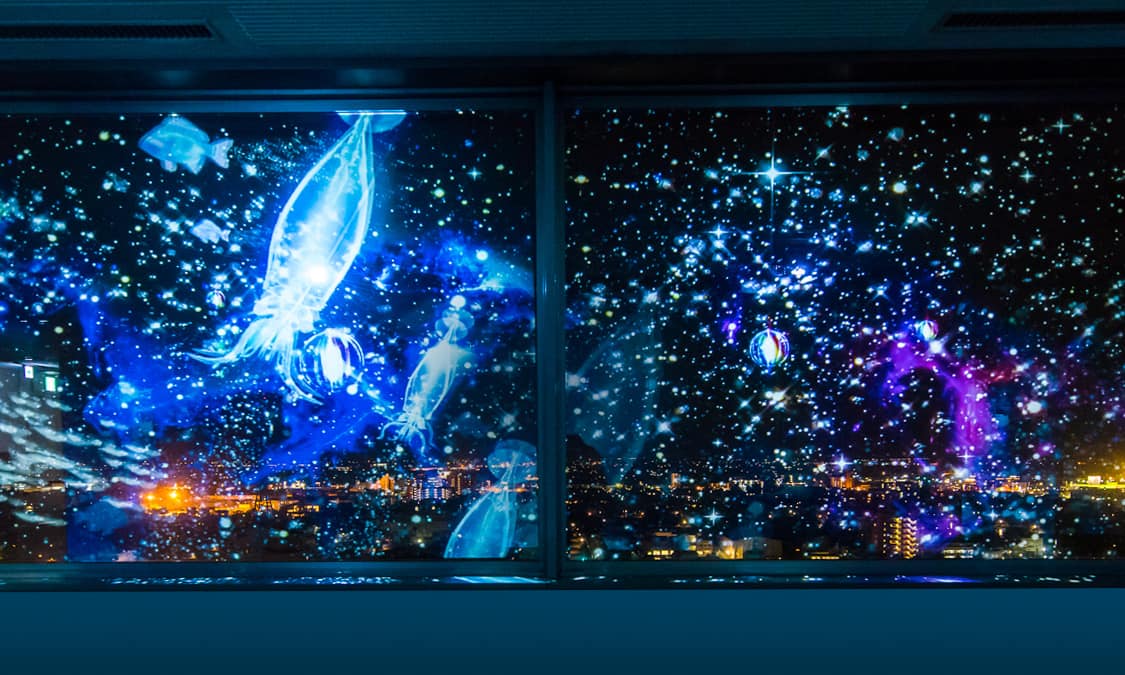 Art Prefectural Government (5 minutes' walk from Saga Castle History Museum)
The Saga Prefectural Office is the tallest building in Saga City. A projection mapping event is held every evening at the observatory on the top (11th) floor. You can enjoy watching fish freely swimming in Saga's night sky, in addition to experiential programs and special exhibits on Saga.
Hizen Tsusentei (15 minutes' walk from Saga Castle History Museum)
Hizen Tsusentei features exhibits of Saga's traditional local products, such as Nabeshima Dantsu (carpets) and Hizen Nao Washi (Japanese paper). There are also exhibits on Baisao, one of the historical figures from Saga known as the founder of the Sencha tea ceremony, as well as on the culture of tea. You can try a sencha tea ceremony (about 30 minutes) at the cafe a truly soothing experience.
Location
Name
Saga Castle History Museum
Address
2-18-1 Jonai, Saga-shi, Saga
Web Sites
http://saga-museum.jp/sagajou/language/english/
Business Hours
Opening hours: 9:30-18:00
Closed: December 29-31
Inquiries
TEL: 0952-41-7550
Price
Donations are requested