Kyushu OLLE Karatsu Course

OLLE is trekking that originated in South Korea's Jeju Island, and the word means "narrow pathway that is connected from the street to the house's gate" in the original language of Jeju.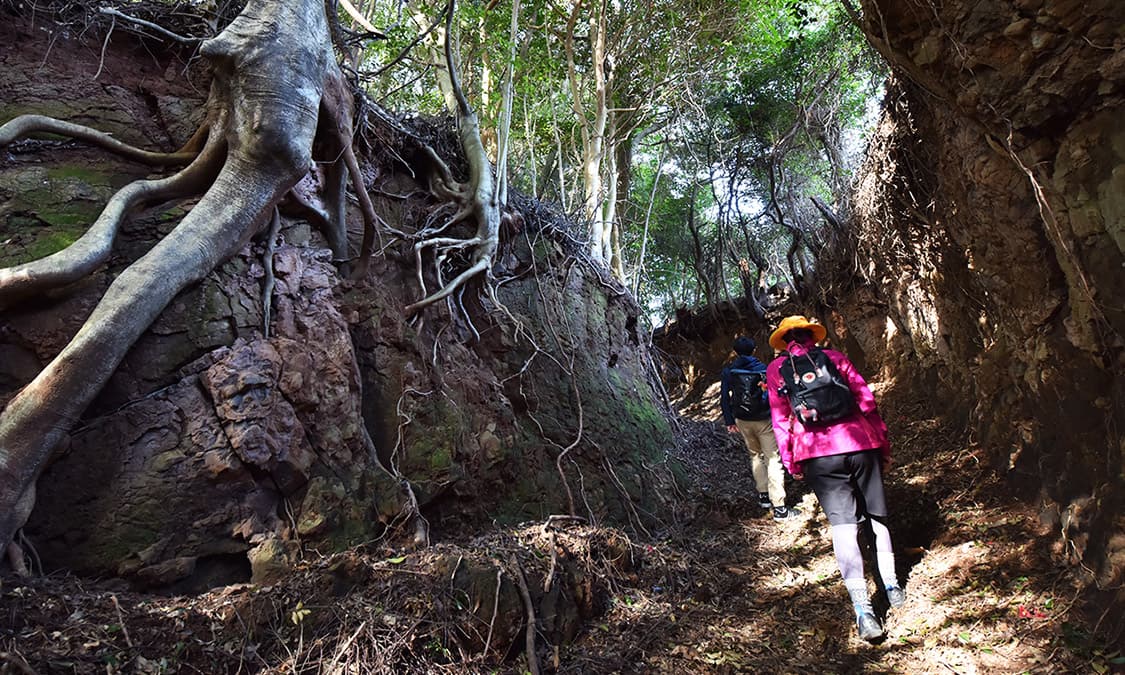 The appeal of OLLE is that you can walk at your own pace in places like the coastline, mountain roads, or back alleys behind private homes.
There are several certified OLLE courses in Kyushu, and the "Karatsu Course" is one of them.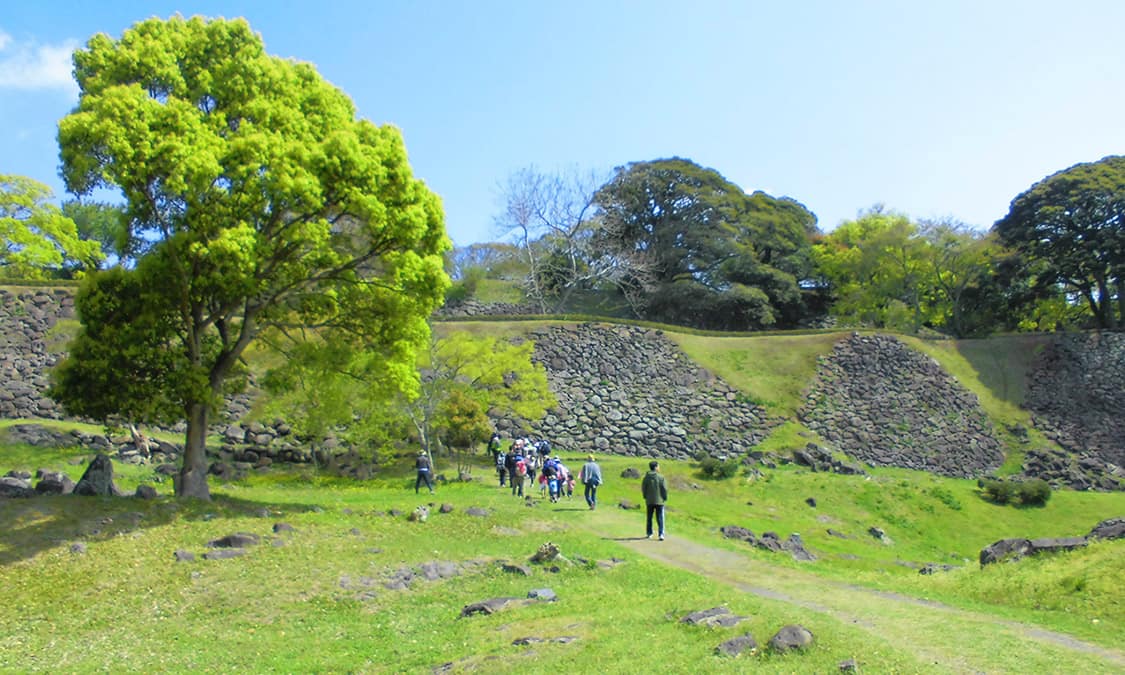 The characteristics of the Karatsu Course make it possible to enjoy not only various and changing scenery, but also experience history and culture. Centered on the remains of Hizen-Nagoya Castle, build by Toyotomi Hideyoshi (a feudal warlord in the 15th century) for the soldiers in his invasion of Korea, follow the history of warlords active in the area such as Toshiie Maeda and Yoshihiro Shimazu. At each site there are remains such as stone walls and tea rooms that let you experience the time of the warlords.
The second half is a pleasant course where you can walk in the breeze from the Genkai Sea. Cape Hado at the finish point is also a sightseeing spot bustling with people and lined with stalls selling Sazae Tsuboyaki (grilled turban shell). At the finish, the grilled sazae and squid are exceptional.
Location
Name
Kyushu OLLE Karatsu course
Web Sites
https://www.welcomekyushu.com/kyushuolle/?mode=detail&id=13
Address
Road Station "Momoyama Tenkaichi", 1859 Nagoya, Chinzei-cho, Karatsu-shi, Saga (Start Point)
Access
By Car
Approximately 90 minutes from Fukuoka Airport to the start point
(It is convenient to park in the Havo Cape No. 1 parking lot near the finish point and move to the start point by the route bus.)
By Bus
40 to 50 minutes from Karatsu Oteguchi Bus Center on the Chika-Nagoya line to Nagoya Castle Museum Entrance Bus Stop
Inquiries
TEL: 0955-51-1052 (Chinzei Town Tourist Information Center)