Mount Kurokami Pottery Village

Mount Kurokami in Yamauchi Town, Takeo City is a famous place for mountain climbing, where a variety of interesting rock formations tower high.
At the foot of the mountain, there is an area called Mount Kurokami Pottery Village where many potters create pottery in the midst of the beautiful scenery.
There are also studios that have a café built in to their galleries, so you can stop for lunch as you stroll around the area!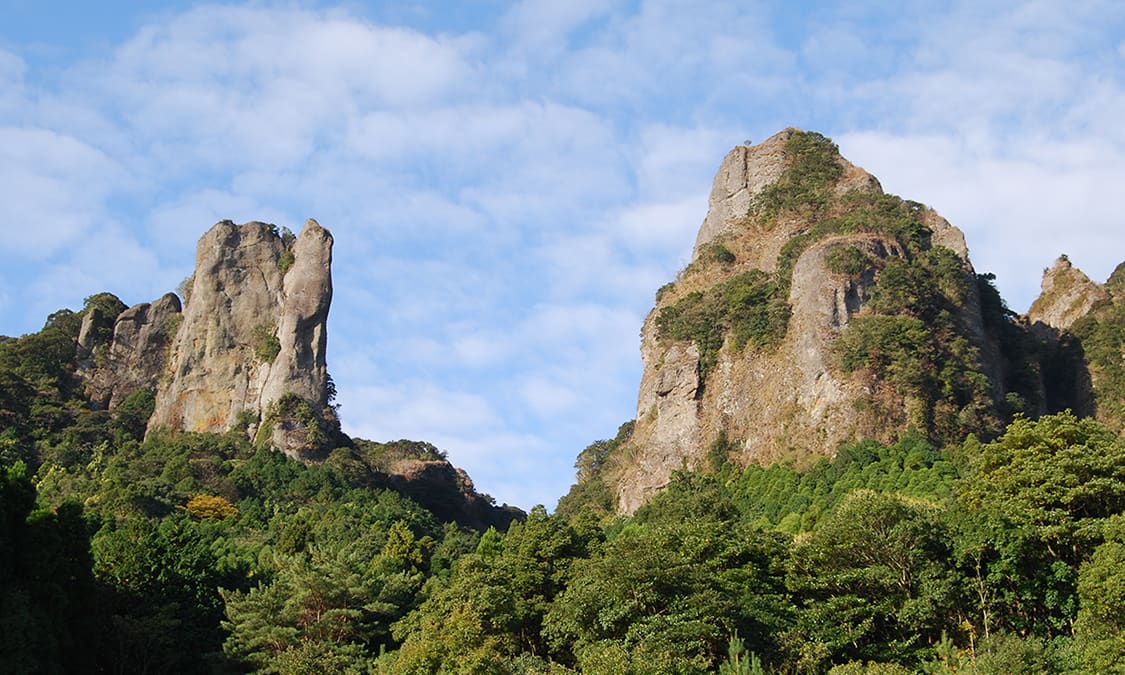 The Kurokami area has the perfect location
The 516-meter Mount Kurokami is known as a sacred mountain, where mountain priests used to train from the Kamakura period to the Meiji period. A variety of historic stone statues of Buddhist saint and noted monks such as Kobo Daishi are dotted around the mountain. A highlight is the breathtaking 360° panorama of the surrounding scenery that can be seen from Tendoiwa rock at the peak.
The area is also famous for its large variety of flora, and there are endemic species such as "Kurokamiran", Japanese orchid, that can only be found on this mountain.
Stroll throughout the breathtaking nature of Mount Kurokami Pottery Village
The potters of Mount Kurokami Pottery Village place their furnaces at the foot of Mount Kurokami and make pottery on a daily basis.
Their products include clayware that is a cozy fit to the hand and items that are decorated with dazzling pictures. These products are popular with people of all ages and genders. In studios that have a café built in to their galleries, visitors can enjoy eating off of dishes made there.
Every fall, a pottery festival is held in the area (around late November).
You're sure to come across an item that strikes your fancy, whether it be a dish for daily use or a vase.
Location
| | |
| --- | --- |
| Name | Mount Kurokami Pottery Village |
| Web Sites | (In Japanese) http://www.takeo-kk.net/over/kurokami.html |
| Address | 1888-54 Miyano, Yamauchi-cho, Takeo-shi, Saga (Kurokami Youth Nature House) |
| Access | 25 minutes' drive from Takeo-Kitagata IC on Nagasaki Expressway |
| Inquiries | TEL: 0954-23-7766 (Takeo City Tourist Association) |