ANA Group In-flight Magazine
"TSUBASA -GLOBAL WINGS-"
With travel as its main theme, "TSUBASA -GLOBAL WINGS-" introduces unique interviews and stunning visuals to present the culture, nature, food, and people of different areas in and outside Japan.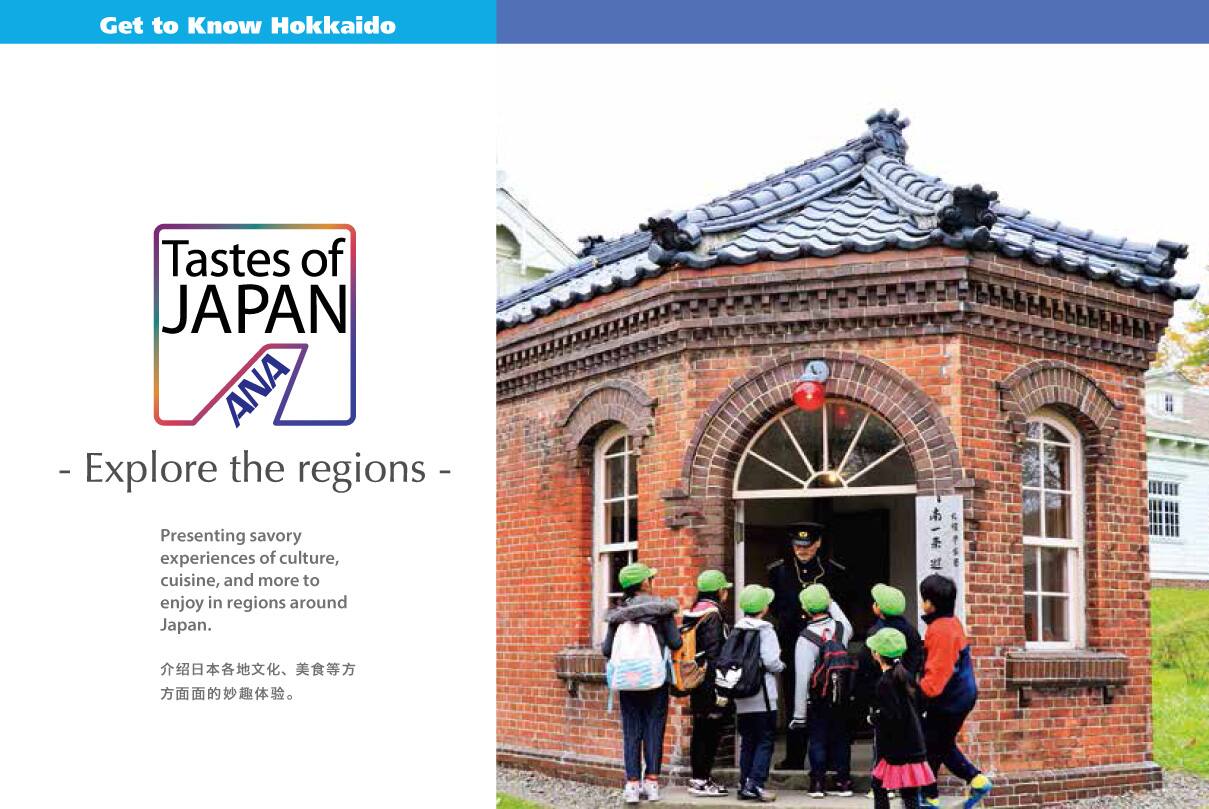 vol.3 The Historical Village of Hokkaido
Sapporo offers many pleasures, both seasonal and timeless. Stepping back in time is not a pleasure restricted to Hokkaido, but in this outdoor museum you have the joy of moving back and forth, between past and present, to contemplate the future of culture, cuisine, work, and lifestyle.
vol.3 The Lively Art of Puppet Theater
In addition to wonderful outdoor activities, Kansai offers cultural highlights ranging from sacred sites and castles to pottery and tea ceremony. Among refined Japanese crafts are theater arts like noh and kabuki as well as the exciting traditional puppet theater (bunraku) known as ningyo joruri, in which large figures perform a drama with lifelike gestures and exquisite expressions thanks to adroit handling by masterful puppeteers.
vol.2 Autumn Fun in the Great Outdoors
The geography of the Kansai region invites outdoor and sports enthusiasts from beginner to veteran to enjoy a host of activities. Topographical variety ranges from plains and valleys to mountain peaks and lakes. In Shiga Prefecture is Lake Biwa, or Biwa-ko, a body of water perfect for recreation and relaxation, including biking or boating. Hang gliding in Wakayama Prefecture offers a unique perspective, with an eagle-eyed view of the world below.
vol.1 Where Rich History Meets Contemporary
The Kansai region comprises the six prefectures of Osaka, Kyoto, Hyogo, Nara, Shiga, and Wakayama. As Nara and Kyoto helped shape Japan's history more than a thousand years ago, they are teeming with historical sites as well as various shrines and temples. Along with its rich past, the Kansai region has flourished as the economic hub of western Japan.