National Treasure in Aichi: Sightseeing in the Castle Town and Sanko Inari Shrine
Inuyama City in Aichi Prefecture is famous for Inuyama Festival. Another recommendation in the area is sightseeing in the castle town of Inuyama Castle, a National Treasure. You can also enjoy local delicacies that are perfect for lunch and shopping for souvenirs. Sanko Inari Shrine is also a great place to stop by on your trip. The shrine enshrines the guardian deity of Inuyama Castle, and many people visit the shrine to receive amulets and stamps.
Inuyama Castle was initially constructed by Oda Nobuyasu, uncle of Oda Nobunaga, in 1537. As you gaze out from the castle tower, you'll clearly be able to see that it is the northernmost part of the Nobi Plains - looking north, you can see the magnificent Kiso River and mountains, and looking south, you can see the expansive Nobi Plains. Inuyama Castle is the pride of Aichi. Its imposing castle tower is the oldest among Japan's remaining castles.
The castle town under Inuyama Castle has a variety of places for dining and shopping. Recently, many shops have been selling their own original skewers, so you should try out different types! Another fun aspect of the area is that there are shops where you can rent kimonos and yukatas, which will make for great photographs with the traditional backdrop of the castle town. Don't miss out on the facilities that introduce Inuyama's history and culture, such as "Inuyama Cultural Assets Museum" and "Dondenkan Museum".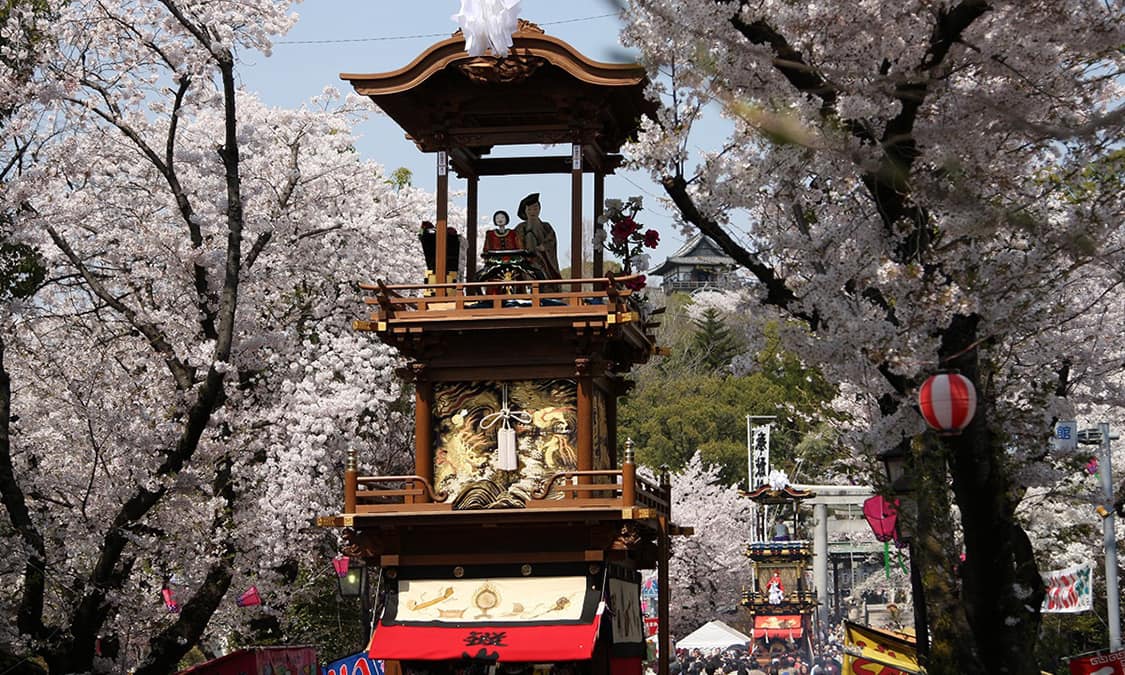 Inuyama Festival is held on the first Saturday and Sunday of April every year. The festival is a magnificent affair, with 13 three-layered floats paraded around the castle town and Karakuri puppet performances accompanied by flute and drum music. In the evening, lanterns are lit in between rows of cherry blossom trees in full bloom. The floats are paraded down this path, providing for breathtakingly beautiful scenes. The festival was also registered on the UNESCO Intangible Cultural Heritage list in 2016.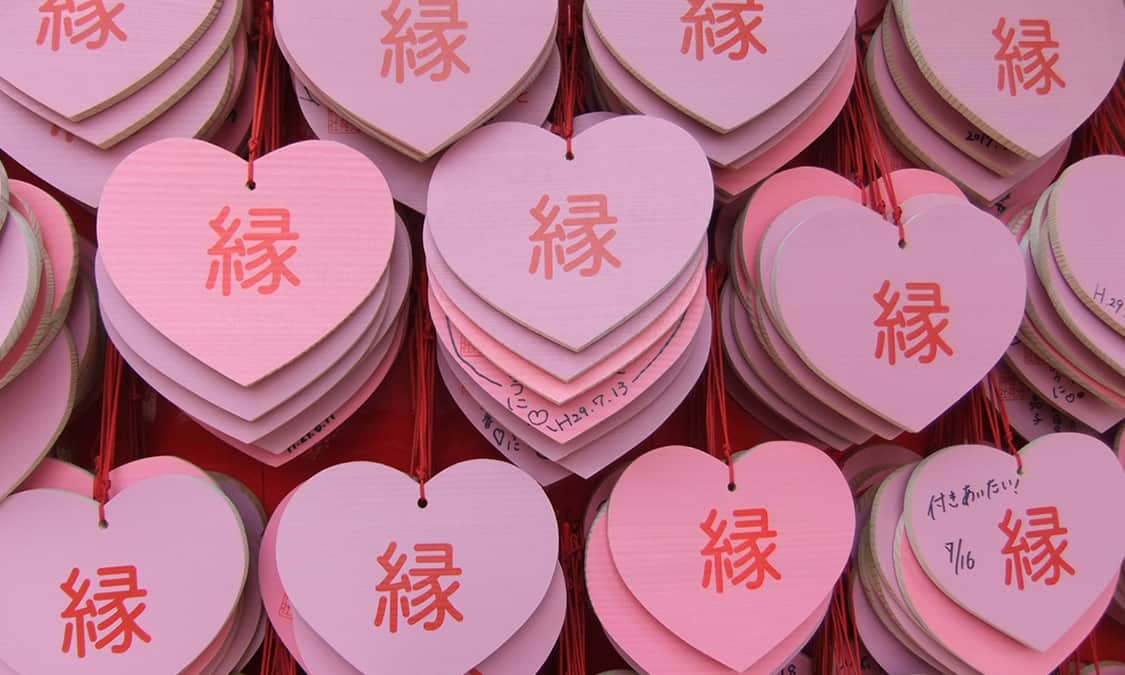 The deity of Sanko Inari Shrine at the foot of Inuyama Castle is the guardian deity of the Naruse family, which presides over the castle. The red-lacquered torii gates lined one after another is a popular photo spot, with both domestic and international tourists coming here to take photos. Another interesting feature of the shrine is the pink, heart-shaped wooden plaques. Many people visit the shrine with a variety of wishes, such as eternal happiness and being surrounded by great people. They write these wishes on the wooden plaques and hang them at the shrine. Try hanging a wooden plaque of your own when you visit!
Location
Name
Inuyama Castle
Web Sites
(In Japanese) http://inuyama-castle.jp/
Address
65-2 Kitakoken, Inuyama, Inuyama-shi, Aichi
Access
20 minutes' walk from Inuyama Station on Meitetsu Inuyama Line
15 minutes' walk from Inuyamayuen Station on Meitetsu Inuyama Line
Business Hours
9:00 to 17:00 (Last admission: 16:30)
Closed
December 29 to 31
Inquiries
TEL:0568-61-1711 (Inuyama Castle Management Office)
Admission
Adults: 550 yen; Elementary and junior high school students: 110 yen