A Relaxing Trip Sightseeing around "Island of Art" Sakushima, Nishio City, Aichi Prefecture
Sakushima, part of Nishio City, Aichi Prefecture, is an island of art, floating in Mikawa Bay. Sakushima has places to eat, cafés to have tea, and lodging facilities, meaning that you can enjoy the relaxed vibe of the island and its art on both day trips and overnight stays.
Since 2001, a variety of events have been held under the slogan "Festivals and Art." The exchange between artists, island residents, and visitors have now become well established. There are currently 22 works of art on permanent display around the island. Their photogenic appearance has earned the island became known as the "island of art".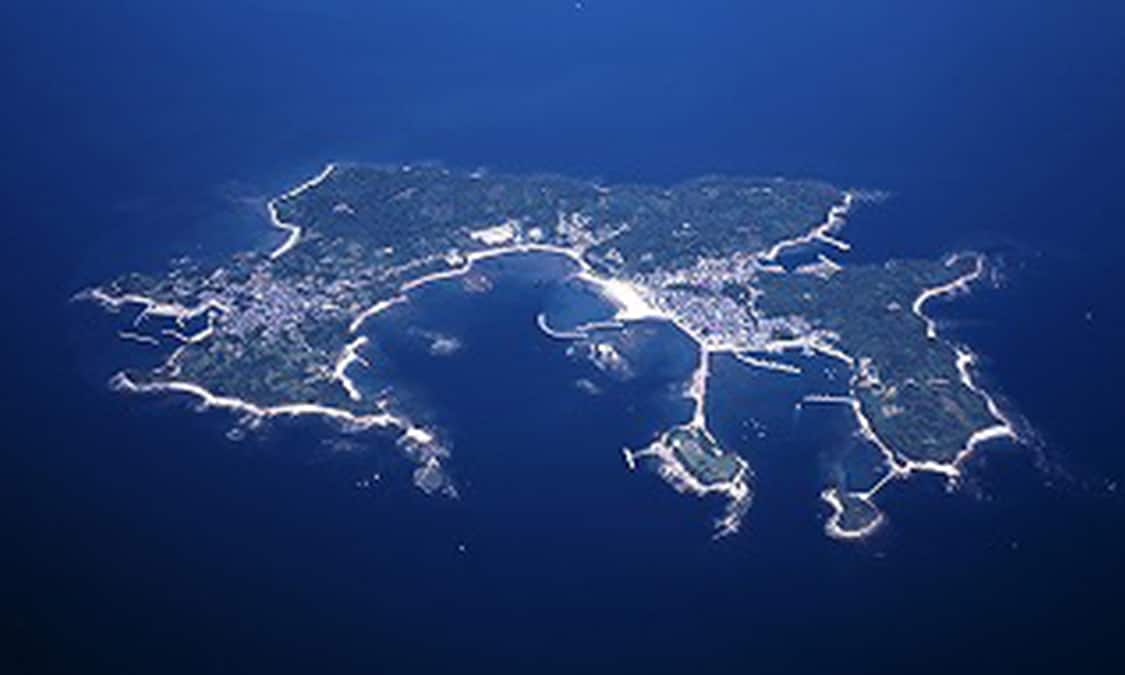 There are two villages of Sakushima, in the east and west of the island. The west village has a building called the Benten Salon that can also be used as a rest area, and streets lined with black-walled buildings that will leave a lasting impression. The east village has eateries and lodging facilities. Both villages have cafés in renovated old local houses. It only takes around 30 minutes to walk from village to village. Rental bicycles are also available - surrender yourself to Sakushima's relaxed flow of time and tour around its art on a bicycle. It takes around 20 minutes by municipal boat from the mainland to the island's west port. And it takes a further 5 minutes to the east port.
There are currently 22 works of art dotted around the island. (The photograph shows Ohirune House, a work of art on the Shigake Coast). As you tour the island, you can observe and interact with the works of art around the island. "Sakushima Art Picnic" is an event where visitors can enjoy collecting stamps as they tour the island. The sheets for collecting stamps are available from the east and west ports and at Benten Salon. You can start from either the east or west ports. Shrines for the notable Buddhist priest Kobo Daishi were built in the Taisho period, and there is also an event for collecting stamps related to Kobo Daishi.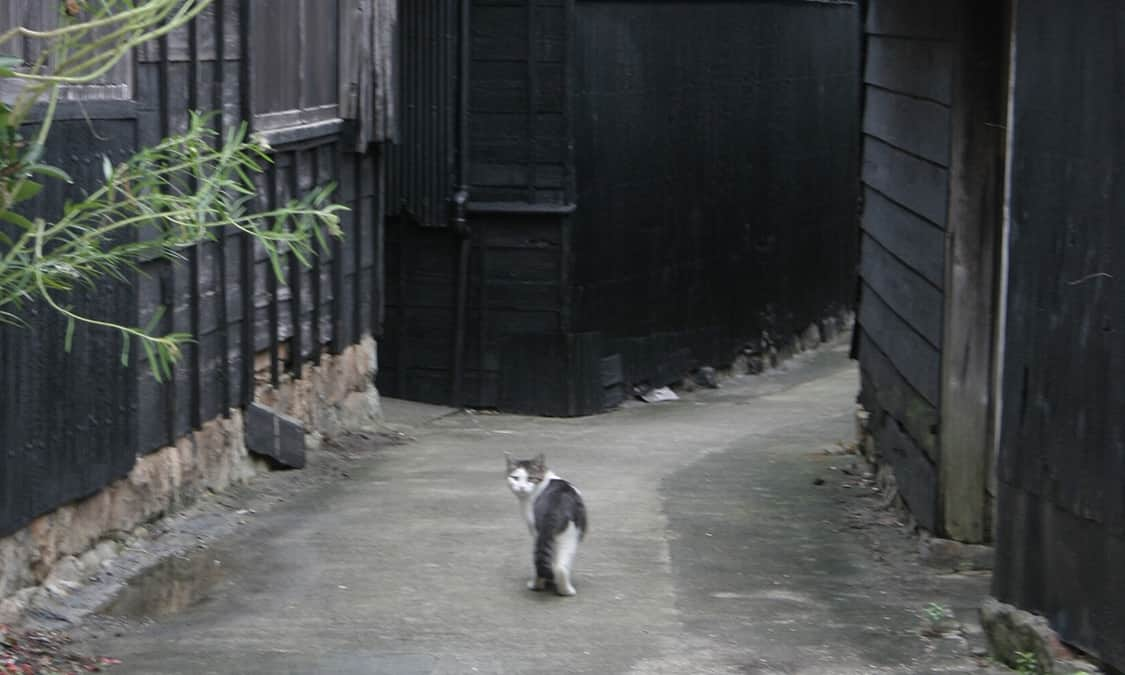 The streets of the black-walled village near the west port are lined with houses with walls that used to be painted with coal tar to protect the buildings from the salty sea breeze. The appearance of these buildings is now maintained with black paint. This impressive scenery is called the black pearl of Mikawa Bay and attracts many visitors eager to take photographs. Inside the village, narrow streets mesh together like a maze. Feel the relaxed flow of time on the island as you explore - new sights unravel before you with every turn you take, and you will meet cats as you take a leisurely walk around the streets. Once you're out of the black-walled village, you will get to the paved coastline with "Ohirune House".
Location
| | |
| --- | --- |
| Name | Sakushima |
| Web Sites | (In Japanese) https://sakushima.com/ |
| Address | Sakushima, Isshiki-cho, Nishio-shi, Aichi |
| Access | Approximately 20 minutes by municipal boat |
| Inquiries | TEL:0563-72-9607 (Nishio City Hall, Sakushima Promotion Department) |