The 24th Fire Festival - Dance of Flames -

Aichi's traditional hand-held fireworks festival
The firing of tezutsu hand-held firework cannons in the Higashi Mikawa region of Aichi Prefecture is a part of an offering ritual praying for a good harvest and sound health. The tourist event, Fire Festival, lets you see the thrilling performance up close. Before setting off the fireworks, there is time allocated for visitors to interact with fireworks carriers to experience holding the actual hand-held fireworks and take photos.
Watch for the thunderous "hane" at the end!
As the gallant carriers hold the cannons tightly to their sides, they are showered with sparks from the enormous pillars of fire that shoot up in the dark. However, the magnificent hand-held fireworks performance holds the greatest surprise near the end: the "hane." As the raging fire dwindles and it looks as the spectacle is coming to an end, a burst of flame erupts from the bottom of the cannon, accompanied by a booming sound. Because most of the carriers start the fire performance at the same time, it means the "hane" happens in concert as well, creating an awe-inspiring sight. Understandably, the "hane" is the most intense moment for the carrier as well.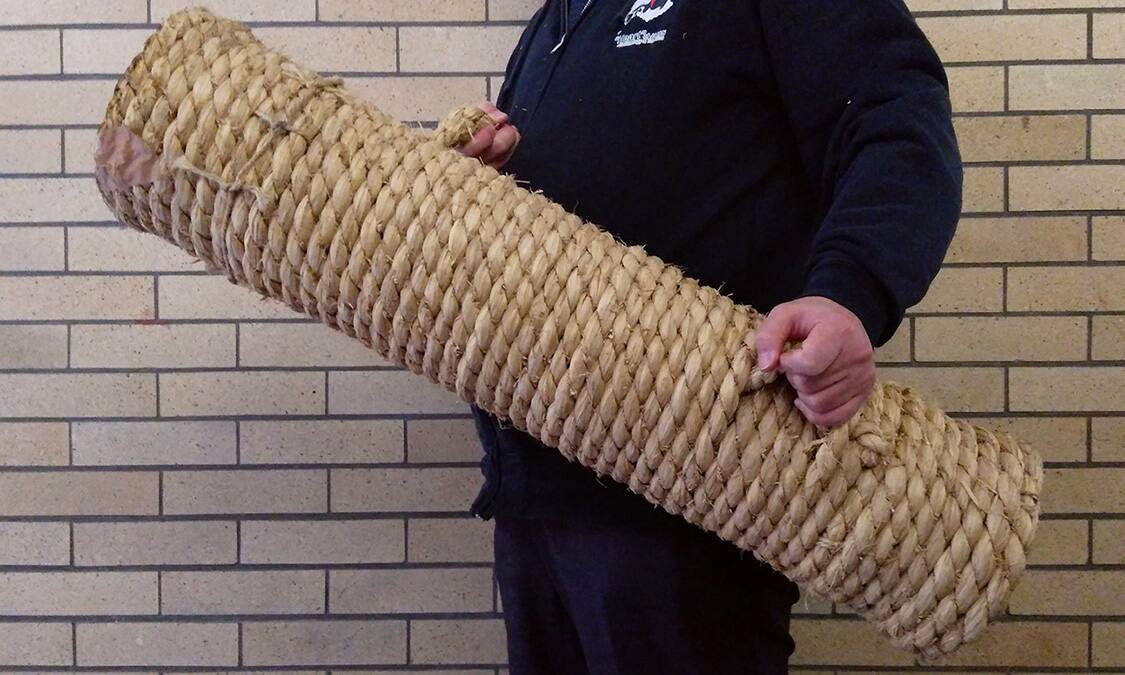 Carriers manufacture their own fireworks
Traditionally, the carrier handles all aspects of the manufacturing of his or her own fireworks, from cutting down the bamboo to removing oil, winding the rope, and preparing and stuffing gunpowder. The cannon is made from a joint of moso bamboo that is 10 cm in diameter and 80 cm in length. Around 1.8 to 3 kg of gunpowder is used, which is black gunpowder mixing niter, sulfur, and charcoal added with iron powder. When it is lit up, a great pillar of fire soars toward the sky.
Location
Name
The 24th Fire Festival - Dance of Flames -
Web Sites
http://www.honokuni.or.jp/toyohashi/en/festival/000020.html
Address
Toyohashi-shi, Aichi
Access
Take the tram from JR or Meitetsu Toyohashi Station and get off at Toyohashi Koen-mae Station
Inquiries
TEL: 0532-53-7211 (Fire Festival Committee, Toyohashi Chamber of Commerce & Industry)
Admission
Infield stand seats: 1,500 yen
Balcony SS special seats: 5,500 yen
Location of the Event
Special stage, Toyohashi Baseball Field in Toyohashi Park
Period of the Event
Saturday, September 14 and Sunday, September 15, 2019
Opening 17:00, Ending 19:30 (planned) for both days