Sakura Yabusame - The Koma Kaido Government Office Street

Sakura Yabusame, a horseback martial art performed under beautiful cherry blossoms
The Koma Kaido Government Office Street in Towada City has been selected as one of Japan's Top 100 Streets and New Japan's Top 100 Landscapes. In late April, the city hosts Sakura Yabusame, a traditional horseback archery event featuring only female contestants, when the cherry blossoms along this street are at their best. It is amazing to see the horses running so fast under the trees in full bloom over a distance of around 200 meters.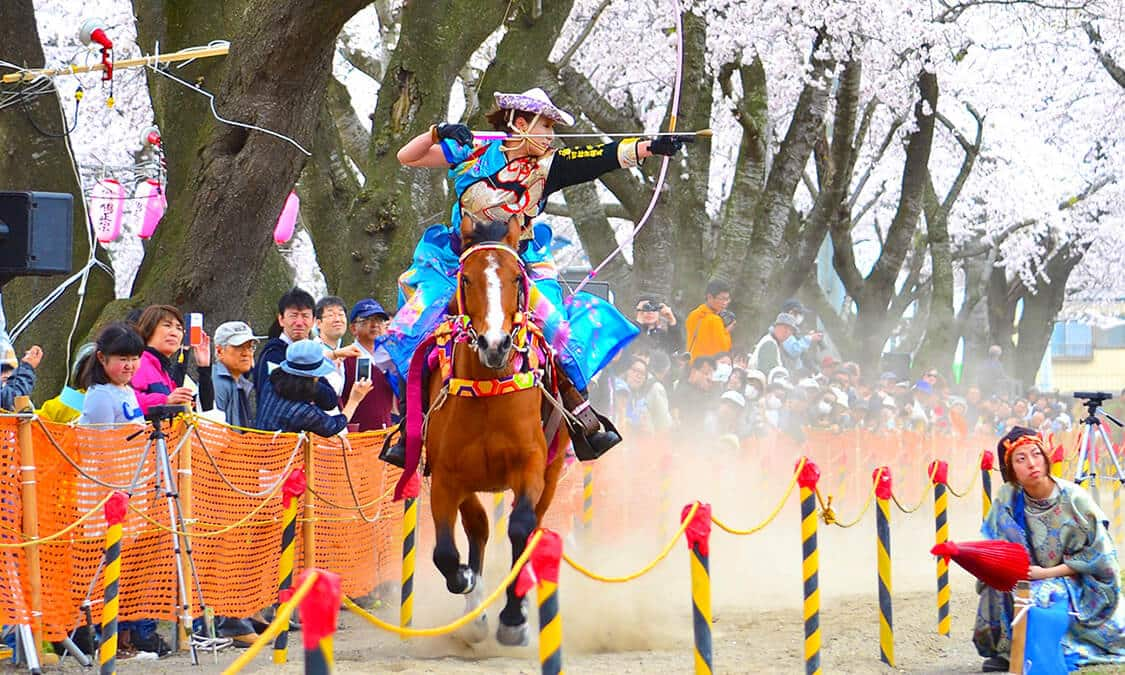 Fearless and elegant beauty - Sakura Yabusame
Yabusame is a traditional Japanese martial art of horseback archery. Archers shoot arrows toward the target while riding a horse running at full speed. Yabusame events are held throughout Japan, and most of them are religious rituals that allow only men to participate. Therefore, this female-contestant-only Sakura Yabusame is very special. In this event, contestants come from different places in Japan, and horses must be bred in Japan. Don't miss the beauty of the fearless and elegant fighting surrounded by gorgeous cherry blossoms in full bloom.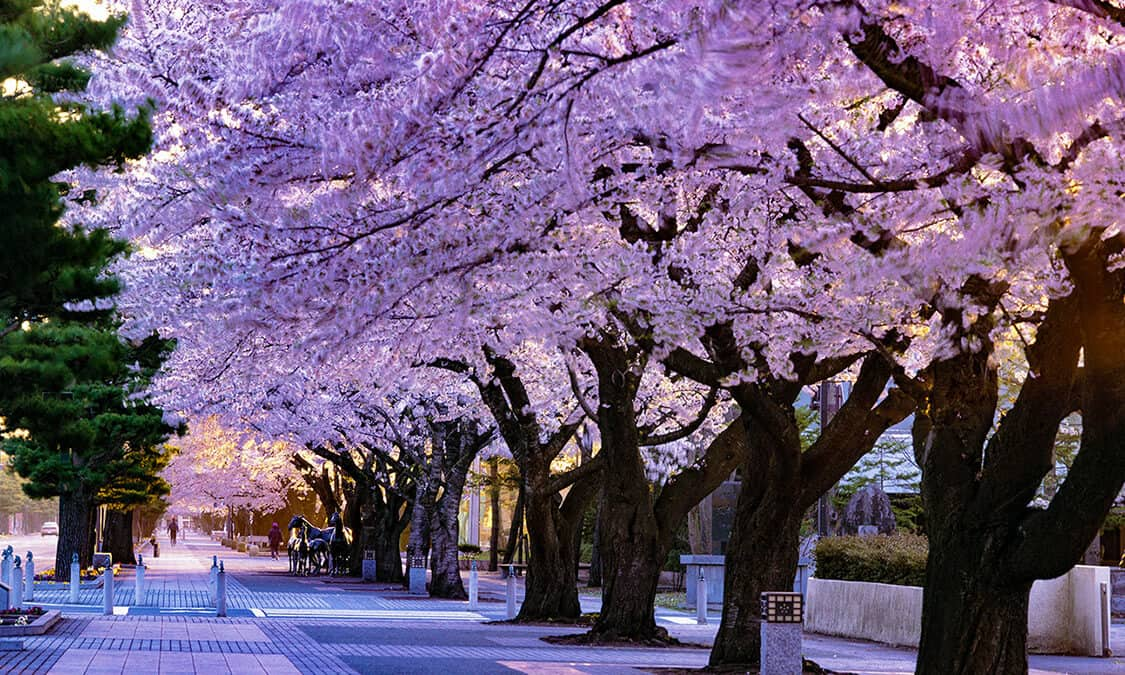 Koma Kaido Government Office Street, featuring beautiful cherry blossoms and amazing artworks
Koma Kaido Government Office Street, near the venue of Sakura Yabusame, is a well-known cherry-blossom viewing site in the city. This street is lined with 156 cherry trees over a distance of 1.1 kilometers and decorated with a variety of artworks featuring horses. There are also some modern art pieces installed outside the Towada Art Center located on this street, creating an outdoor gallery with beautiful cherry blossoms.
Location
| | |
| --- | --- |
| Name | Sakura Yabusame - The Koma Kaido Government Office Street |
| Website | (In Japanese) http://towada-joba.com/sakurayabusame/ |
| Address | 3 Nishi Sanban-cho, Towada-shi, Aomori |
| Access | 30 minutes by bus from JR Shichinohe Towada Station on the Tohoku Shinkansen |
| Inquiries | TEL: 0176-26-2945 |