"Tastes of JAPAN by ANA" is a regional vitalization project that collaborates with the different prefectures in Japan to present the Land of the Rising Sun in all of its diverse glory.
Fukui Prefecture has a share of over 90% of the domestically produced glasses frame market. The museum houses a specialty store that deals in glasses unique to this production region, shops that display and sell products such as 100% domestically produced frames, and glasses made with titanium and plastic, and a studio where you can use a thread saw to make your very own, one-of-a-kind glasses.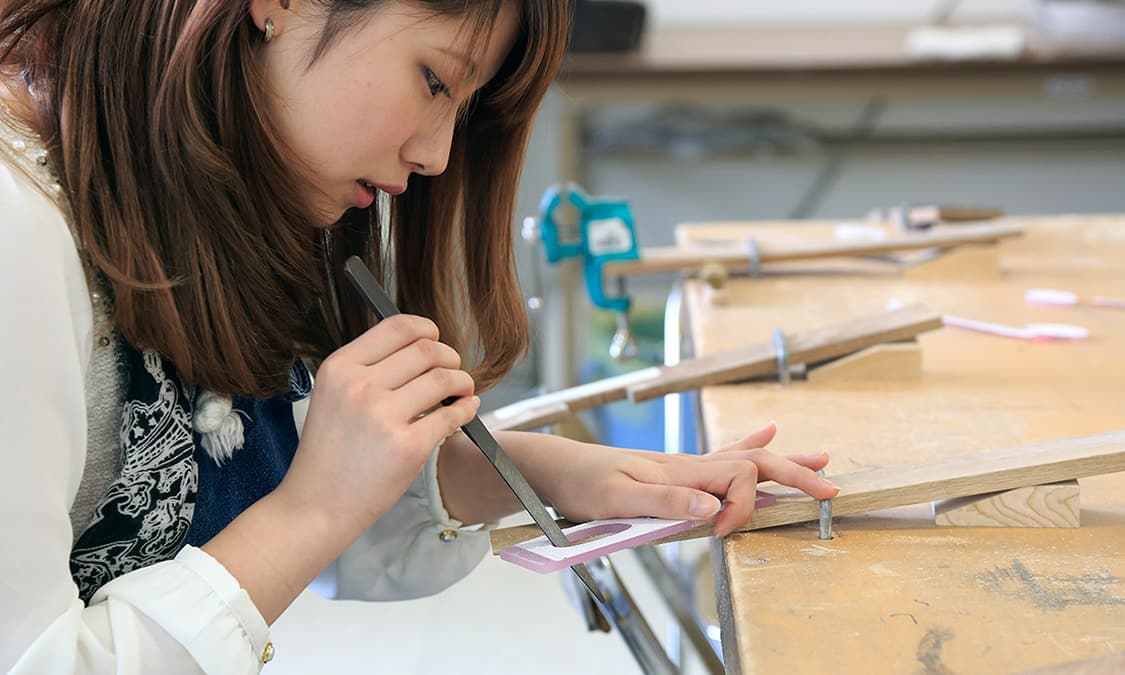 Experience artisanal hand-crafting of glasses in the Japan's biggest glasses-producing region! At the handmade glasses lessons, you can choose plastic frame materials, shave them down, and file them to create one-of-a-kind, original glasses. (Lessons take around five to seven hours). There is also a glasses-shaped charm making lesson where participants select the frame shape and color and polish them. These lessons can be enjoyed by both children and adults. (Lessons take around one hour). Reservations will be prioritized for glass-shaped charm making lessons. Handmade glasses lessons are reservation only, and require at least three participants for a lessons to be run.
Location
Name
Megane Museum
Web Sites
(In Japanese) https://www.megane.gr.jp/museum/about
Address
Megane Hall, 2-3-4 Shinyokoe, Sabae-shi, Fukui
Access
Approximately 10 minutes' walk from JR Sabae Station
Business Hours
Megane Shop: 10:00 to 19:00
Lesson studio/Megane Museum/Sabae Sweets/Museum Cafe: 10:00 to 17:00
Inquiries
TEL:0778-42-8311