Nitchu Line's Weeping Cherry Trees

A fascinating contrast of a steam locomotive and 1,000 weeping cherry trees
The main tourist attractions of Kitakata City are old warehouses and ramen noodles. But there is another amazing feature in spring, which is the 1,000 weeping cherry trees in full bloom over a 3-kilometer stretch of a walking path that used to be a train track of the Nitchu Line that shut down in 1984.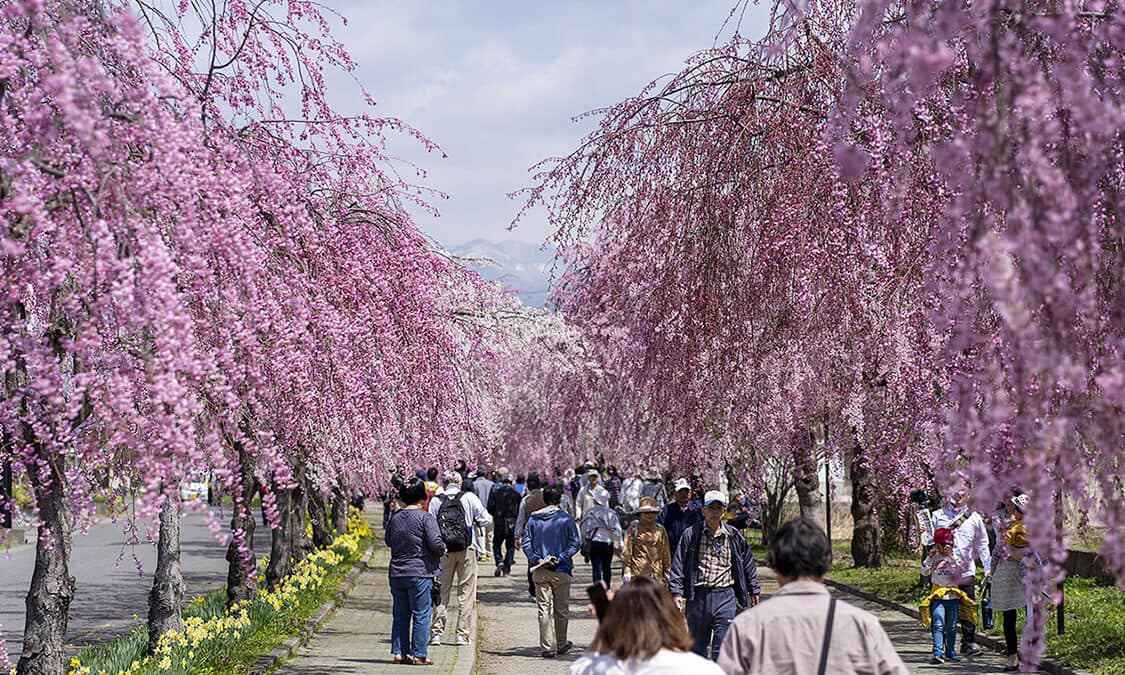 Perfect photo opportunity featuring a steam locomotive and cherry blossoms
Kitakata City offers a variety of seasonal flower experiences throughout the year. One of the most popular ones is a walking path lined with 1,000 weeping cherry trees. Approximately 1 kilometer along the path is a display of the steam locomotive C11 that used to run on the Nitchu Line, creating a perfect photo opportunity with beautiful cherry blossoms as a backdrop. After a leisurely stroll, why not visit other popular attractions of the city, such as Kitakata Ramen restaurants and old warehouses?