Historic Sekigahara Battlefield

Sekigahara, the crossroads of Japan and a major historic stage in Gifu Prefecture
The Sekigahara Battlefield became a pivotal setting in Japanese history on September 15, 1600, when the Eastern Army led by Tokugawa Ieyasu and the Western Army led by Ishida Mitsunari battled for political power following the demise of Toyotomi Hideyoshi. Today, various historic sites related to the monumental battle still remain in the town of Sekigahara, including nine government-designated historical sites.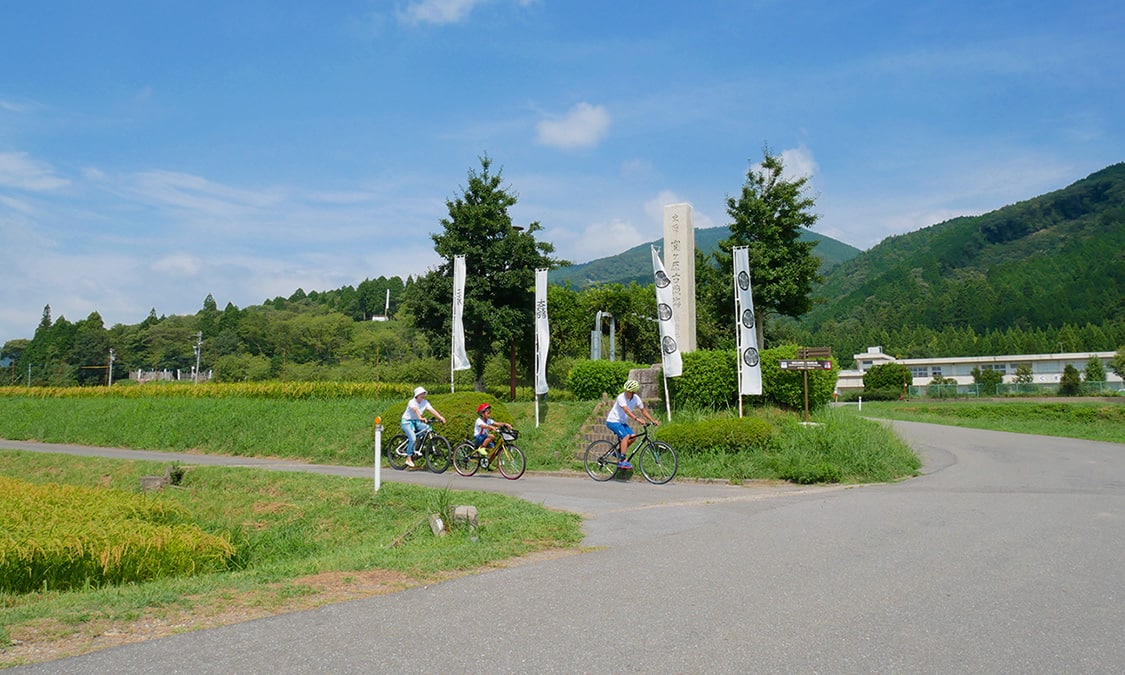 Cycling in Sekigahara (Five courses)
The "Battle of Sekigahara Trail" is a popular bicycle sightseeing course, which includes major historic sites of the Sekigahara Battlefield such as Ieyasu Tokugawa's final base camp and the opening and central battlegrounds (11.5 km in distance, about 2 hours 30 minutes in duration). The cycling guide map can be found at the Sekigahara Tourism Center located in front of JR Sekigahara Station (free; available in Japanese and English). Electric bicycle rentals are also available (fee-based; must present valid identification).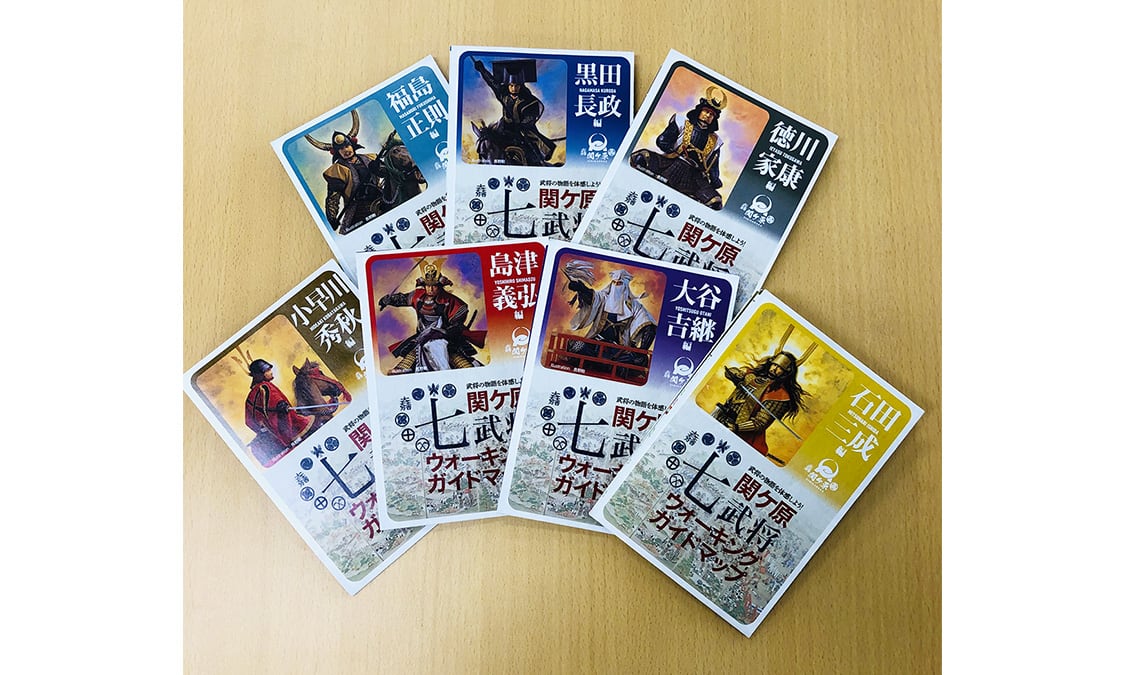 Walking in Sekigahara (Seven courses)
The period surrounding the Battle of Sekigahara constituted various human dramas among the generals of both Eastern and Western armies. These stories of allegiance, friendships, deception, behind-the-scenes maneuvers, and conflicts have captivated the Japanese people for centuries and will help deepen your understanding of the battle as you walk through the battlefield sites. Take a stroll with the "Seven Samurai Generals of Sekigahara Walking Map" (seven courses in total) in hand, learning their stories and feeling their aspirations as you stop at the various historic sites and base camps. The walking guide map can be found at the Sekigahara Tourism Center (free; available in Japanese and English).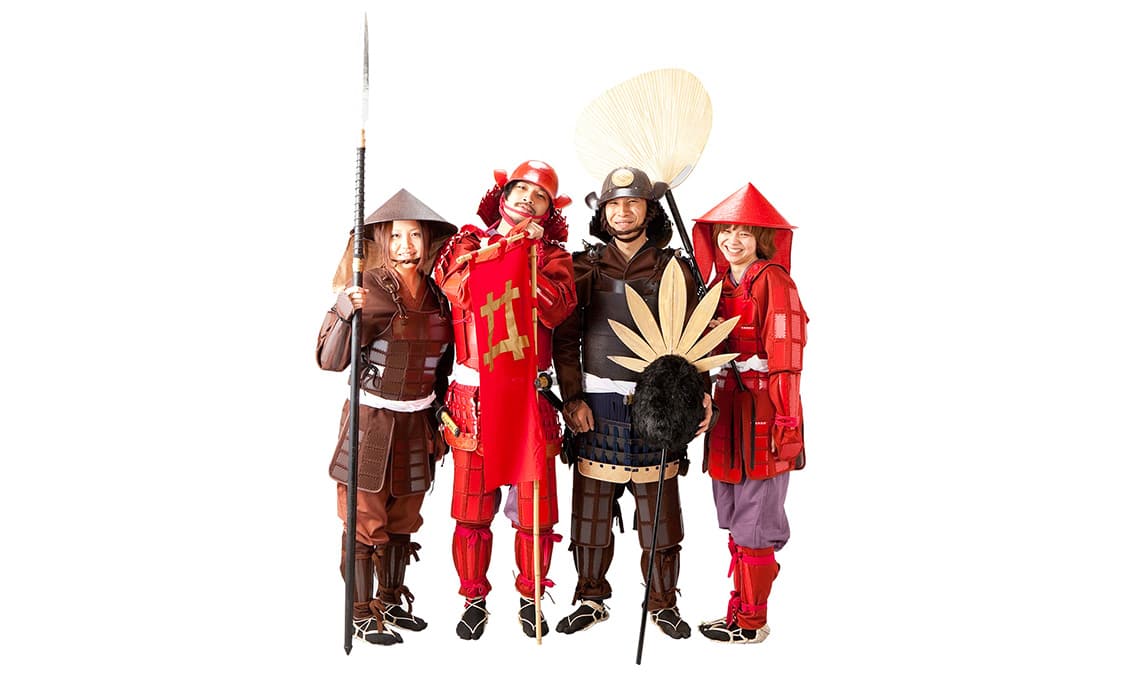 Samurai Armor-Wearing Experience at Sasaoyama
At the Sekigahara Sasaoyama Tourism Center, visitors can put on armor hand-made in the Sekigahara Battle style. In addition to taking photos, you can also go out and tour the historic sites wearing the armor (indoors only on rainy days). Have fun trying on authentic armor with family, friends or by yourself—everyone is welcome!
Location
Detail Information of Historic Sekigahara Battlefield
Name
Historic Sekigahara Battlefield
Web Sites
https://battle-of-sekigahara.pref.gifu.lg.jp/en/tour
Address
Sekigahara, Sekigahara-cho, Fuwa-gun, Gifu
Inquiries
Sekigahara Tourism Center
TEL: 0584-43-1100
Address: 598-4 Sekigahara, Sekigahara-cho, Fuwa-gun, Gifu
Business Hours: 9:00 to 17:00
Closed: Every Tuesday and the day following a public holiday during November to March; open every day during April to October
Detail Information of Sekigahara Sasaoyama Tourism Center (Samurai Armor Wearing Experience)
Name
Sekigahara Sasaoyama Tourism Center (Samurai Armor Wearing Experience)
Web Sites
(In Japanese) http://www.kanko-sekigahara.jp/event/costume/
Address
1167-1 Sekigahara, Sekigahara-cho, Fuwa-gun, Gifu Prefecture
Access
20 minutes' walk from JR Sekigahara Station
Business Hours
9:30 to 17:00 (From 10:00 on weekdays)
Closed
Tuesdays (if Tuesday is a public holiday, then the following day)
Open every day from July 21 to August 31
Inquiries
TEL: 0584-43-1600