Cherry Blossoms of Saigyo Modoshi-no-Matsu Park

A famous spot with a connection to Saigyo Hoshi
In the mid-12th century, as the poet Saigyo Hoshi was traveling around various parts of Japan, it is said that he met a child underneath a pine tree on a hill. They exchanged a Zen riddle, and when Saigyo could not answer, he gave up his journey to Matsushima and turned back, giving the pine tree the name Saigyo Modoshi No Matsu, or "the pine tree that sent Saigyo home." Today, the park is a famous cherry blossom viewing spot with around 260 Somei-Yoshino cherry trees blooming all together. From the observatory, you can enjoy the cherry blossoms together with the beautiful Matsushima Bay, one of Japan's Three Most Scenic Spots.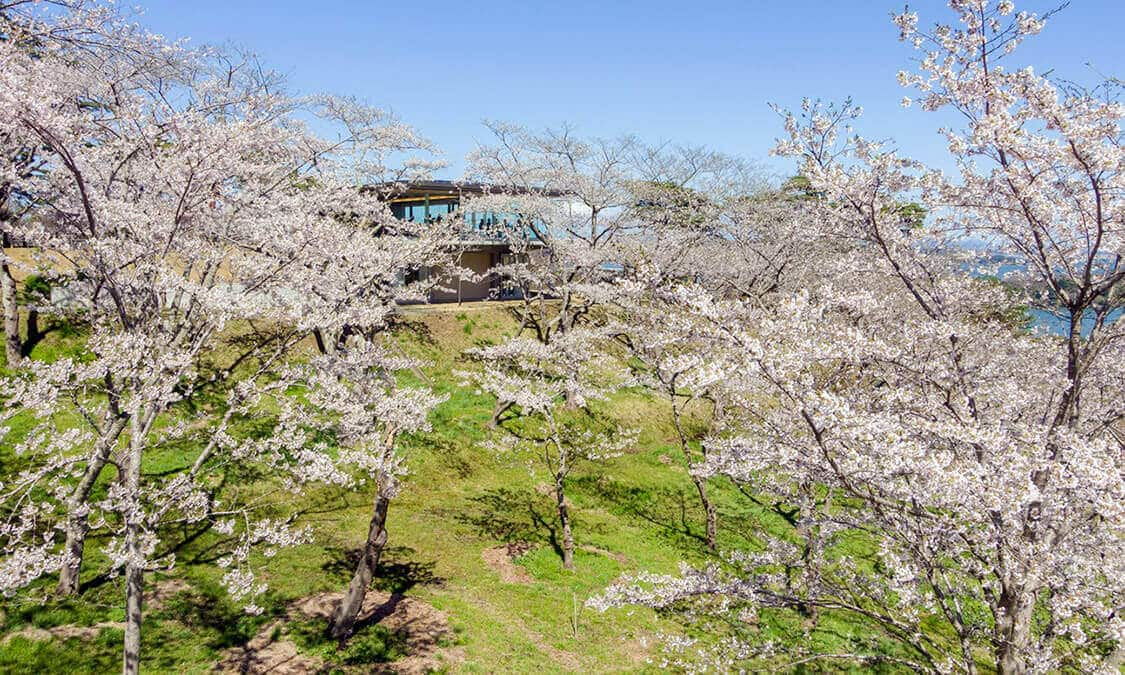 Matsushima Panorama House
Located inside the park, Matsushima Panorama House has a free rest area on the first floor and a cafe with a stunning view of Matsushima on the second floor. While it was closed due to damages from the Great East Japan Earthquake in 2011, it reopened in 2015 as a facility that also is able to serve as an evacuation shelter in a time of disaster. Through the all-glass wall in the cafe, you can relax and enjoy homemade sweets and freshly ground coffee while gazing at the amazing scenery of Matsushima Bay.
Location
Name
Cherry Blossoms of Saigyo Modoshi-no-Matsu Park
Website
http://www.town.miyagi-matsushima.lg.jp.e.ob.hp.transer.com/index.cfm/8,0,29,255,html
Address
Inuta, Matsushima-machi, Miyagi-gun, Miyagi
Access
Approximately 5 minutes' drive from JR Matsushima-Kaigan Station
Approximately 5 minutes' drive from the Matsushima-Kaigan IC on the Sanriku Expressway
Inquiries
TEL: 022-354-5708 (Matsushima Town Industrial Tourism Department)