Kinkasan Island and Kinkasan Koganeyama Shrine

A small island where the god of money is enshrined
Kinkasan is a small spiritual island off the coast of Ishinomaki City in Miyagi Prefecture and is only about 26 kilometers in circumference. Considered one of the three holiest places in the Tohoku region along with Osorezan in Aomori Prefecture and Dewa Sanzan in Yamagata Prefecture, this sacred island is particularly known for the legendary Koganeyama Shrine that is said to bring you good fortune. Upon arriving at the island, a number of deer roaming around will welcome you. They are protected as messengers of the gods. After the Great East Japan Earthquake in 2011, Kinkasan also came to be known as a popular destination for those who are seeking for bouldering opportunities.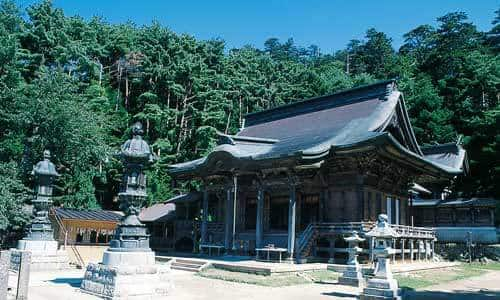 Kinkasan Koganeyama Shrine
Kinkasan Koganeyama Shrine on the island was built about 1250 years ago to celebrate gold mining in Miyagi, which was the first time in Japan. Since then, it has been appreciated by people as the place of the god of good fortune and wealth. Legend has it that if you come to pray at the shrine for three consecutive years, you will not have to worry about money for the rest of your life.
Location
Name
Kinkasan Island and Kinkasan Koganeyama Shrine
Website
(In Japanese) http://kinkasan.jp/
Address
5 Kinkasan, Ayukawahama, Ishinomaki-shi, Miyagi
Access
Approximately 20 minutes by boat from Ayukawa Port
Approximately 35 minutes by boat from Onagawa Port
Business Hours
Makes one trip to and from the island only on Sundays
Inquiries
TEL: 0225-45-2301 (Kinkasan Koganeyama Shrine)