A world above the clouds at 2,000 meters in the Takamine Mountains in Komoro, Nagano
From the town center of Komoro, drive up the winding mountain roads to reach the Takamine Mountains, an otherworldly highland above the clouds at an altitude of 2,000 meters. Many hikers climb the mountains during the summer to observe the vibrant alpine plants such as Japanese azalea and nikkokisuge flowers, while a popular winter activity is snowshoe hiking, which is trekking the snowfield trail left by the footsteps of wild animals.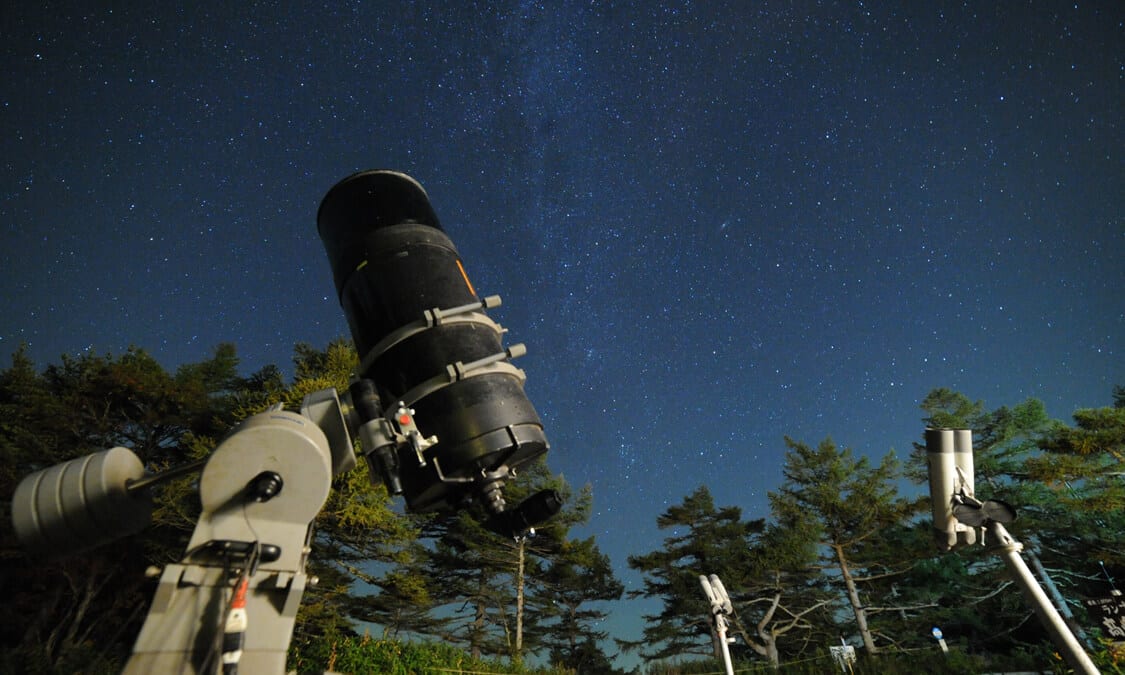 Crystal clear night sky filled with a million stars
With high rates of clear weather and no city lights reaching the highlands, the Takamine Mountains are an ideal spot for stargazing where you can see the Milky Way and many other stars with your bare eyes. The Takamine Onsen Lamp Inn and Takamine Kogen Hotel, also famous as hidden hot spring inns, regularly hold stargazing sessions for their guests. The area also frequently produces a sea of clouds in the early morning, with a view of the top of Mount Fuji peering from the clouds in the distance.
Location
Name
Takamine Mountains
Web Sites
(In Japanese) https://komoro-tour.jp/
Address
Takamine Kogen, Komoro-shi, Nagano
Access
Approximately 30 minutes' drive from Komoro IC on the Joshinetsu Expressway
Approximately 40 minutes' bus ride from Komoro Station on the Shinano Railway
Approximately 60 minutes' bus ride from Sakudaira Station on the JR Hokuriku Shinkansen
Inquiries
TEL: 0267-22-1234 (Komoro Tourism Bureau)