A scenic beauty spot of Nagano's Central Alps
Located at an elevation of 2,612 meters, Senjojiki Cirque offers the most iconic views of the Central Alps. The ropeway takes you to the world above the clouds, allowing you to easily enjoy the magnificent nature of the alpine world, which once was only witnessed by alpinists.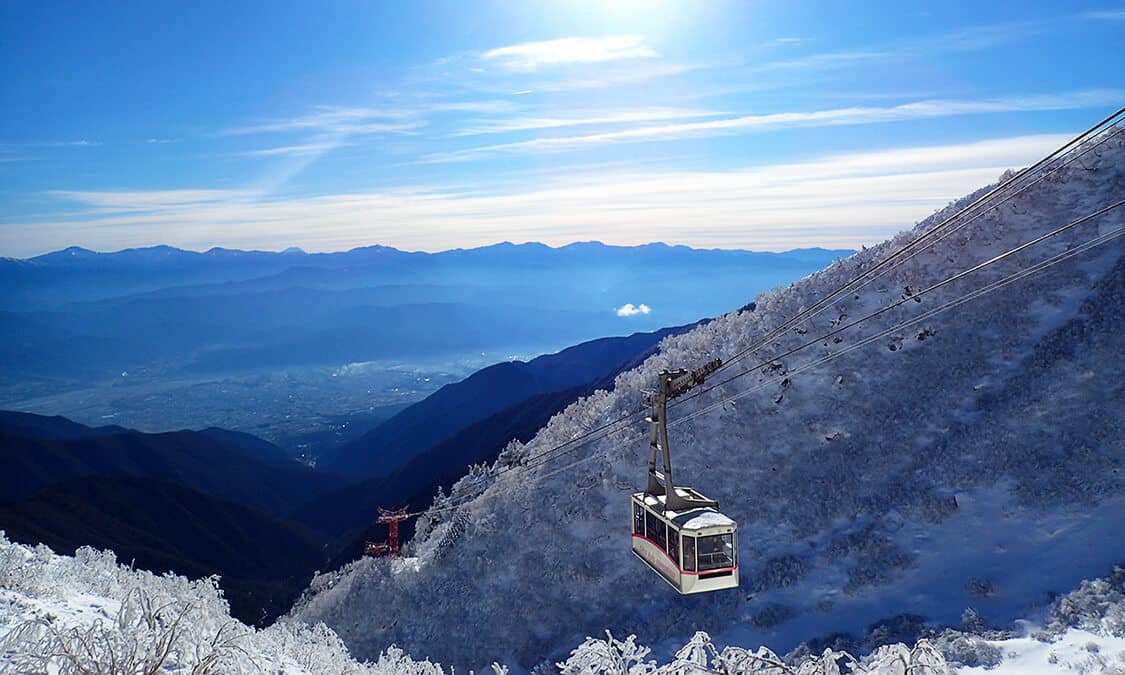 A mountain resort that can be easily accessed in a mere 8-minute ropeway ride
Senjojiki Cirque offers an iconic view unique to the Central Alps. Cirque, or curl, is a bowl-shaped valley formed by glacial erosion. The name Senjojiki is derived from its landform that looks like 1,000 tatami mats (approximately 1,600 square meters) are joined together. Senjojiki Cirque shows you different views from season to season. In spring and summer, plateau plants and flowers carpet the cirque, and in autumn the mountains are covered with gorgeous autumn leaves while winter offers snowy scenery. Access by car is restricted for nature preservation purposes; therefore, it is recommended to park your car at the Suganodai Bus Center or Kurokawadaira parking, and then take a route bus to the ropeway station. The ropeway will whisk you to the world of the clouds in a mere 8-minute ride.