Miho-no-Matsubara Pine Grove

Visit the Picturesque Area of Miho-no-Matsubara, Site of the Legend of Hagoromo, Facing Mount Fuji
Miho-no-Matsubara, known for its ties to the legend of Hagoromo, is located in Shimizu Ward, Shizuoka City, Shizuoka Prefecture. A pine known as Hagoromo-no-Matsu is famous for being the site of the legend. Miho-no-Matsubara was designated a World Cultural Heritage site along with Mount Fuji's designation in June 2013.
Miho-no-Matsubara's beauty is befitting of the legend that a celestial maiden descended there. It is an area of picturesque beauty, featured in the ukiyo-e paintings of Utagawa Hiroshige, many poems, and paintings. It is also highly esteemed for its strong ties to Mount Fuji, as a sacred place and a source of art.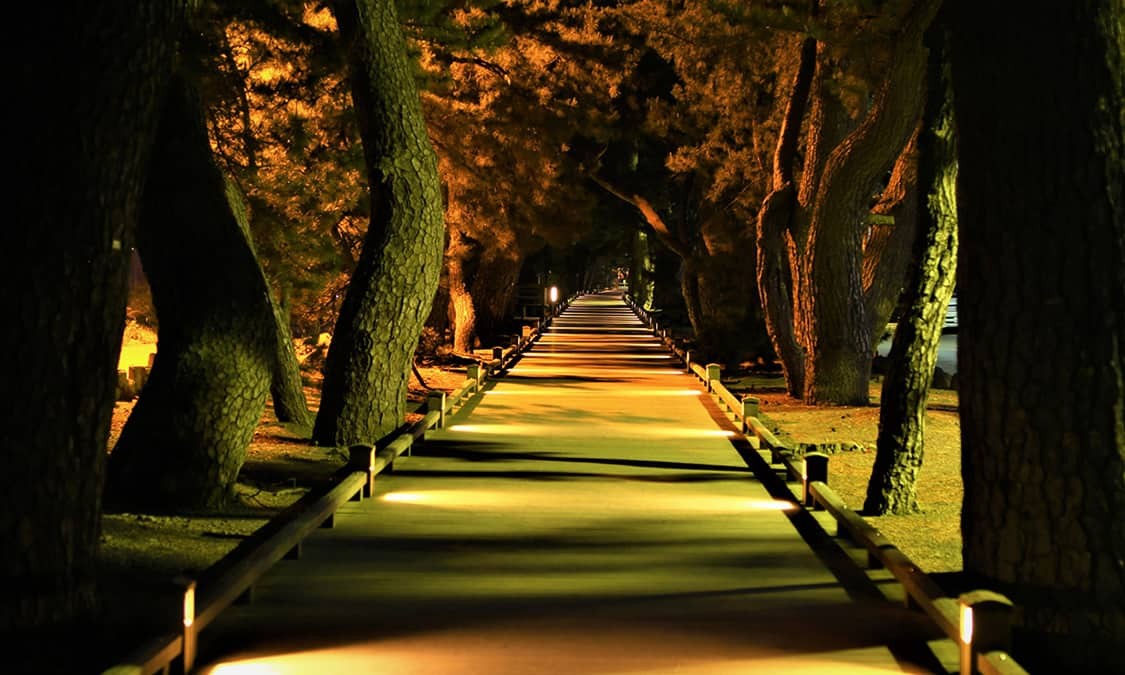 If you're in the area, make sure you stop by "Kami no Michi" (God's Road). Rows of pine trees over 200 years old line the 500-meter path from Miho Shrine to Miho-no-Matsubara. Miho Shrine enshrines the deity of matrimonial happiness. With a refreshing sea breeze and the fragrance of the forest all around you, strolling around the area will lift your mood right up. It is lit up in the evening, giving the area an even more enchanting atmosphere.
There is a pine called "Hagoromo-no-Matsu", where it is said that a celestial maiden descended upon a corner of Miho-no-Matsubara. It is said that the current tree is around 200 years old, taking over from the previous Hagoromo-no-Matsu in 2010. Its predecessor was 650 years old.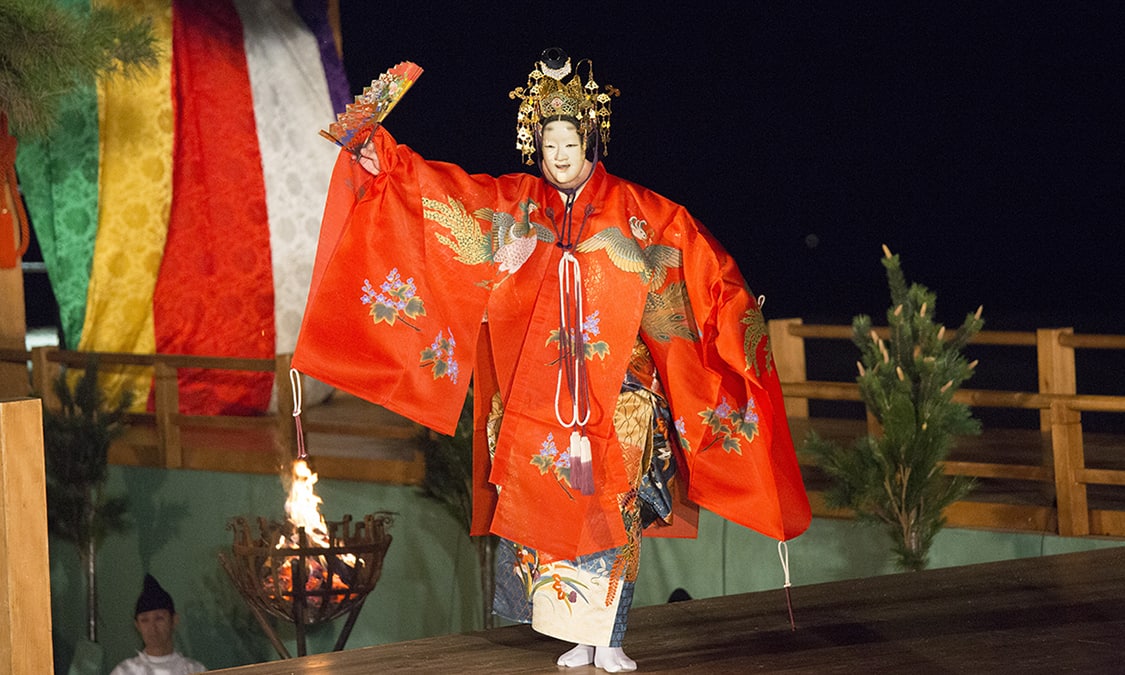 Every October, "Miho Hagoromo Takigino" (Noh performances of Miho Hagoromo) are held outdoor by fire. Performances are held on one of Japan's best Noh stages at Miho, the home of the legend of Hagoromo, to the backdrop of Mount Fuji, Suruga Bay, and Izu. Against the dusk sky, the sound of the waves, the moon in between the pine trees, and the dancing flames of the fire, performances invite spectators and performers into a mystical realm. There is also a ceremony to commemorate the originators of the Hagoromo Festival, French ballerina, Hélène Giuglaris.
Location
Name
Miho-no-Matsubara Pine Grove
Web Sites
http://www.visit-shizuoka.com/en/spots/detail.php?kanko=336
Address
Miho, Shimizu-ku, Shizuoka-shi, Shizuoka
Access
Take Tokaido Line from JR Shizuoka Station to JR Shimizu Station, continue by bus "Miho Yamanote Line" to "Miho-no-Matsubara Iriguchi" bus stop for approximately 25 minutes, and walk for approximately 20 minutes
Approximately 30 minutes' drive from Shimizu IC on Tomei Expressway
Inquiries
TEL:054-251-5880 (Suruga Planning and Tourism Bureau)