An abundance of attractions from gorgeous views to hot springs and steam locomotives in Sumata Gorge in Oku-oi, Shizuoka Prefecture
Hidden deep in the mountains of Shizuoka Prefecture, Sumata Gorge is a large valley around the Sumata River, a tributary flowing into the grand Oi River. One after another natural beauty delights visitors as they stroll on the walking pathway or cross the "Dream Suspension Bridge" above a stunning emerald green lake. The area offers various attractions including hiking, hot springs and nostalgic steam locomotives on the Oigawa Railway.
Selected among TripAdvisor's "World's Top 10 Pedestrian Suspension Bridges to Cross Before You Die," the Dream Suspension Bridge is 90 meters long and suspended 8 meters above a dam lake. Take a stroll in the air over the beautiful emerald green lake as you enjoy both the thrill of the swaying bridge and the seasonal mountain views like fresh greenery and colorful foliage. Also, rumor has it that if you make a wish on love at the middle of the bridge, it will come true. To get to the bridge, walk on the Sumata-kyo Promenade from Sumata-kyo Onsen. Be sure to hydrate yourself and take a leisurely stroll as you enjoy the view.
Train station on the lake
The Oku-oi Kojo Station on the Southern Alps Abt Line (Oigawa Railways Ikawa Line) is an unstaffed station floating in the middle of Nagashima Dam Lake. It is connected by a red bridge hanging on the two sides of the station called Rainbow Bridge, which has a pedestrian walkway where visitors can cross and take in a panoramic view of the hidden station, the red bridge, and the vast surrounding mountains and skies.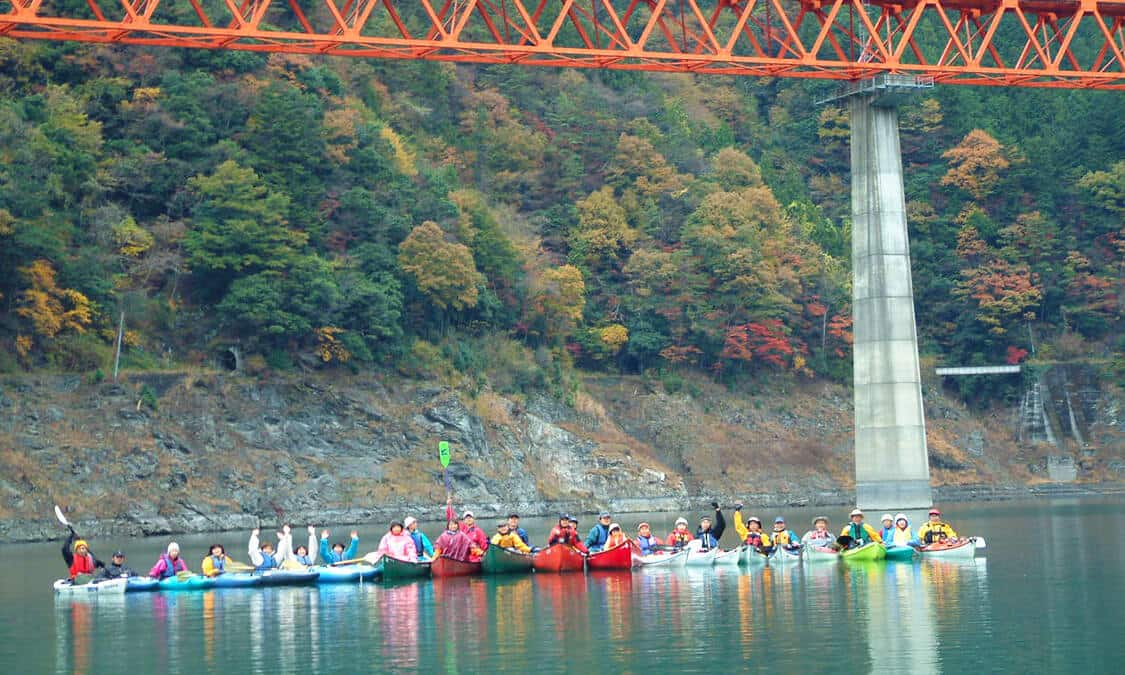 Visitors can enjoy kayaking on Sesso Lake, which was previously used as a venue for national kayak competitions. The helpful local guides and the quiet, still waters make it easy for even kayak beginners to relax and enjoy gliding on the vast lake surface. Marvel at the beautiful nature surrounding Sesso Lake that changes with the four seasons, a view that can rarely be seen from land. Kayaking on Sesso Lake can be enjoyed from April to November and requires reservations in advance.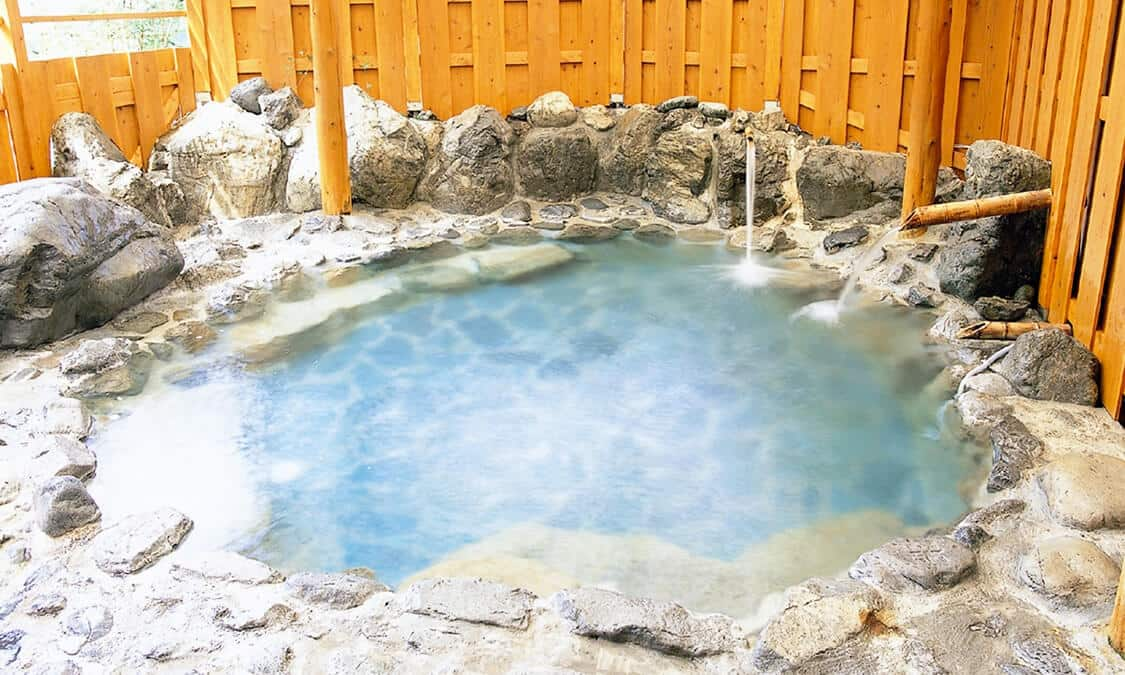 The hot spring of Sumata-kyo Onsen is famous for making the skin smooth and beautiful with the simple sulfur spring water emerging from the Southern Alps. In addition to various traditional inns, the town also has a public outdoor bath for day-trip visitors.
Location
Name
Sumata Gorge
Web Sites
http://shizuoka-guide.com/english//detail/page/detail/3732
Address
368-3 Inuma, Kawanehon-cho, Haibara-gun, Shizuoka
Access
Approximately 105 minutes' drive from Shimada Kanaya IC on the Shin-Tomei Expressway
Approximately 40 minutes by bus from Senzu Station on the Oigawa Railway
Inquiries
TEL: 0547-59-2746 (Town Development Tourism Association, Kawanehon Town)