Mishima Taisha Shrine, the premier power spot of Izu
With a rich history of over 1,200 years, Mishima Taisha Shrine is revered as the Ichinomiya, the region's highest ranking-shrine, of the Izu area. It enshrines the two deities Oyamatsumi-no-Mikoto and Tsumihayae-Kotoshironushi-no-Kami, collectively referred to as the Mishima-no-Okami.
Sacred and beautiful shrine buildings
The magnificent shrine pavilions were reconstructed in 1866, featuring fine zelkova wood textures. Despite some repairs due to earthquakes, the buildings have been preserved in their original state for around 150 years. The three buildings, the shaden (main hall), heiden (offering hall) and haiden (worship hall), stand together with the shaden being one of the largest in Japan at 16 meters high. Various aspects of the buildings are skillfully decorated and covered entirely in intricate engravings. The pavilions have been designated as Important Cultural Properties by the government for their cultural and artistic values.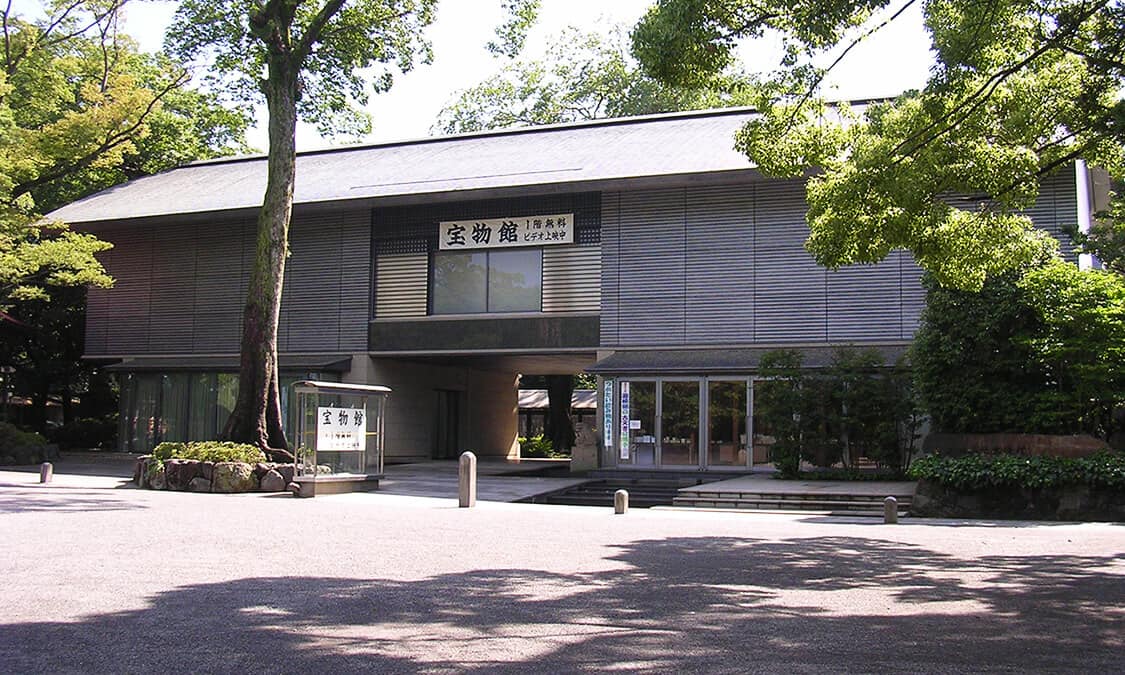 The museum exhibits the history and related materials of Mishima Taisha Shrine in an easy-to-understand manner. As the shrine was worshipped by Yoritomo Minamoto, one of the founders of the samurai age, it continued to attract the faith of many warlords into the Edo period (1603-1868), and the museum houses various documents, swords and artworks associated with these historical figures.
Mishima Taisha Reisai Festival
From August 15 to 17 annually, Mishima Taisha holds its most important festival of the year, the Mishima Taisha Reisai Festival. During the three-day period, the shrine comes alive with numerous ceremonies including the hand-held fireworks ritual and yabusame horseback archery. Concurrently, the city of Mishima also hosts the Mishima Summer Festival, attracting a total of 500,000 visitors in the three-day period and immersing the city in a passion of celebration as various events are held across town.
Location
Name
Mishima Taisha Shrine
Web Sites
(In Japanese) http://www.mishimataisha.or.jp/
Address
2-1-5 Omiya-cho, Mishima-shi, Shizuoka
Access
Approximately 15 minutes' walk from JR Mishima Station
Approximately 20 minutes' drive from Nagaizumi-Numazu IC on the Tomei Expressway
Business Hours
8:30 to 17:00 (Shrine grounds are open 24 hours for worship)
Inquiries
TEL: 055ー975ー0172