Fun at Lake Hamana with a large choice of activities
One of the rarest of its kind in Japan, Lake Hamana is a brackish lake of mixed fresh and saltwater. The area surrounding the lake has been developed as a fun-filled resort offering a wide selection of activities. These include not only pleasure cruises to enjoy stunning views of this enormous lake with a circumference of 128 kilometers, but also various marine sports, such as fishing, boating, yachting, and windsurfing. There is also a ropeway that travels over the lake and a flower park always filled with seasonal flowers. It is a great leisure spot for everyone.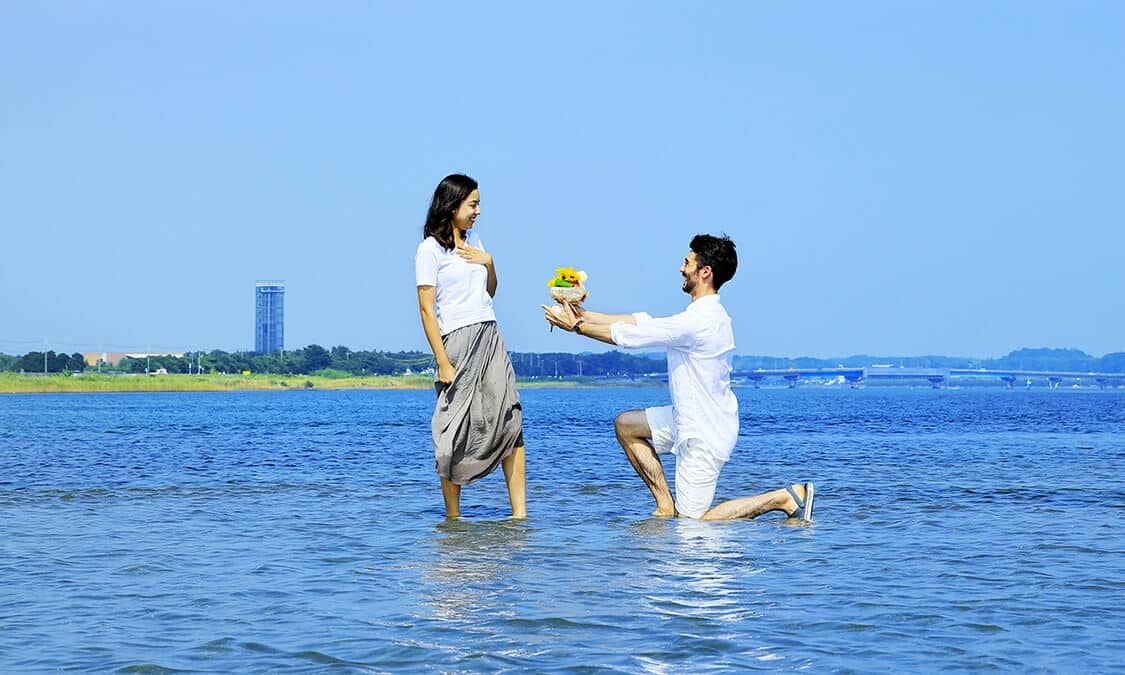 A great photo opportunity on-the-lake shot
As you can guess from its nickname, "Lake of the Sea," Lake Hamana experiences high and low tides every day. Since the shallows extend quite a distance from the shore, tidal flats appear when the tide is low, offering a great photo opportunity right in the middle of the lake. On the way to this spot, there are beds of special seaweed where over 800 species of creatures live, supporting a rich natural environment in the area.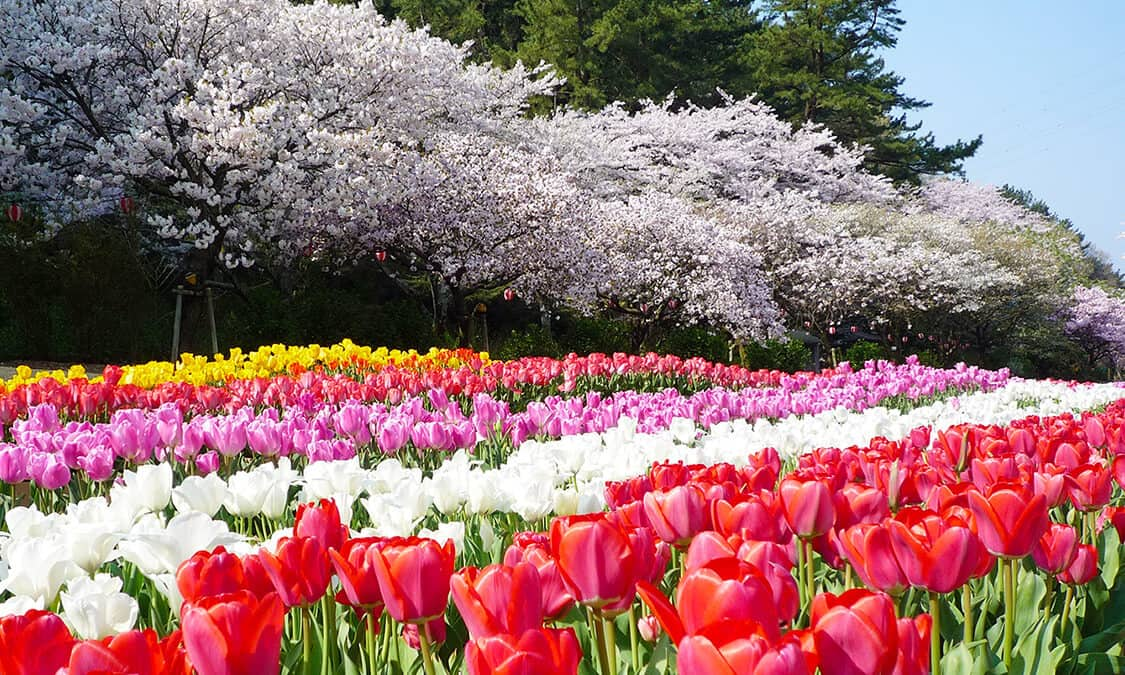 Hamamatsu Flower Park, a relaxing haven surrounded by gorgeous flowers
Located to the east of Lake Hamana, Hamamatsu Flower Park displays seasonal flowers all year round, including cherry and iris blossoms. There is also a massive greenhouse that features seasonal displays, water fountain shows held every 30 minutes, other shows, restaurants, and the flower train, offering fun experiences for all ages. One of the top attractions is in the spring when the park is open at night specifically to view cherry blossoms. Hamamatsu City Zoo is located next to the flower park and is the only place in Japan where visitors can meet the tiny, gorgeous golden lion tamarins.
Hamanako PALPAL and ropeway over the lake
Stretching 723 meters for a leisurely ride of four minutes, this is the only ropeway in Japan that passes over a lake. It connects the amusement park, Hamanako PALPAL and the top of Mount Okusa, offering a spectacular 360-degree panoramic view of natural wonders, such as cherry blossoms, lush greenery, and breath-taking autumnal colors, high above the lake. On the summit of Mount Okusa is the Hamanako Music Box Museum, which displays around 70 valuable items, including self-playing pianos and organs, automata and a 100-year-old antique music box.
Location
Name
Lake Hamana
Web Sites
https://hamanako-tourism.com/en/
Address
195 Kanzanji-cho, Nishi-ku, Hamamatsu-shi, Shizuoka
Access
Approximately 40 minutes' drive from JR Hamamatsu Station
Approximately 60 minutes' bus ride from JR Hamamatsu Station
Inquiries
TEL: 053-452-1634 (Hamamatsu City Tourist Information Center)