Hirata Farm Shonai Airport Restaurant

Enjoy delicious brand pork from Hirata Farm
Hirata Farm's Sangenton and Kinkaton are pork brands from the Shonai region of Yamagata Prefecture. Pigs are grown feeding on Japanese rice and often referred to as "mythical pork" for their rarity in the market. Sangenton and Kinkaton are among the highest-quality pork brands in the world, in which pigs are grown healthily in an open pigpen and the pork characterized by its delicate texture and refined sweet flavor. Hirata Farm's directly managed restaurant can be found in Shonai Airport, offering delicious pork dishes at their best.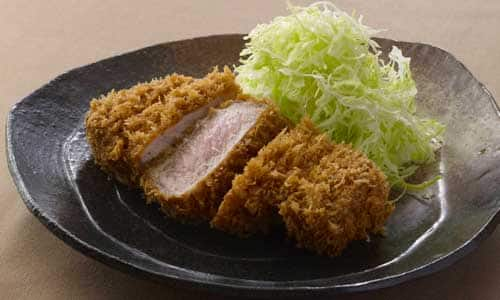 Tonkatsu and pork dishes at directly managed restaurant
When it comes to the signature dish of the directly managed restaurant of Hirata Farm, it is definitely tonkatsu (deep-fried pork). The fine meat texture and the sweet and elegant fat create a soft and juicy taste that will leave you wanting more. Tonkatsu and other menu items are all made with a focus on safety and security, using as little chemical seasoning as possible such as amino acids. There are also a variety of light menu items such as curry, hamburger steak and ramen.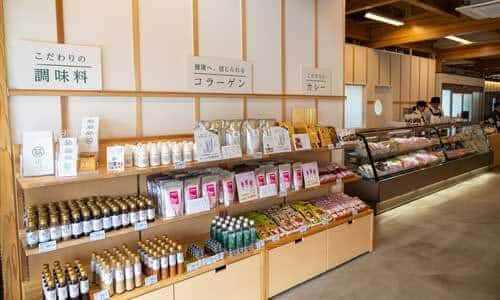 Other directly managed restaurants and shops in Yamagata Prefecture
Within Yamagata Prefecture, there are four directly managed restaurants, one shop and two restaurants with shops attached, all located conveniently in the cities of Sakata, Tsuruoka and Yamagata. At the directly managed restaurants, you can enjoy the finest meat in delicious dishes that are naturally good for the body. The shops carry a large selection of delicious pork products that are perfect for souvenirs.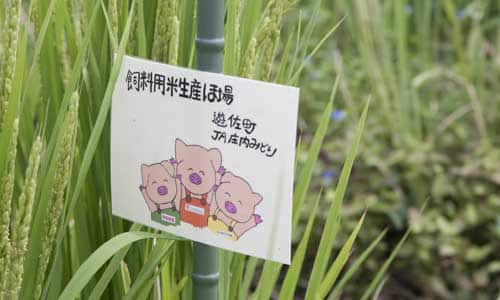 Hirata Farm's rice-fed pigs revitalizes Japanese agriculture
Rice-fed pigs are grown on special feed that includes feed rice. Using rice as feed is attracting attention from all over Japan as an action to improve Japan's self-sufficiency in food products and vitalize agriculture. The pork fat of pigs raised by eating rice contains a large amount of oleic acid which makes the meat sweet and flavorful and is also said to help to suppress the oxidation of fat because it contains little linoleic acid.
Location
| | |
| --- | --- |
| Name | Hirata Farm Shonai Airport Restaurant |
| Website | (In Japanese) http://www.hiraboku.info/ |
| Address | 3F, Shonai Airport, 30-3 Murahigashi, Hamanaka, Sakata-shi, Yamagata |
| Access | Inside Shonai Airport |
| Business Hours | 11:00 to 19:00 (final order: 18:00) |
| Closed | None |
| Inquiries | TEL: 0234-91-1529 |