ANA Premium Member Services Basics Information
Miles that members earn by eligible services through ANA Mileage Club Other than earning flight miles, miles can be earned by shopping at participating partner companies.
Premium Points is accrued in a separate category from mileage. Premium Points are earned to determine the premium member status. The number of points are calculated from the base segment mileage, the accrual rate based on ticketed booking class and fare type, the route ratio and boarding points. Points will be credited to you each time you fly.
Premium Points earned on flown flights will be credited to your ANA mileage account from Jan. 01 ~ Dec 31st which will determine your Membership status of the next fiscal year. Mileage earned and Premium Points can not be combined due to each have separate purposes to the program.
How to Calculate Points
Basic segment mileage × Mileage accrual rate by booking class and fare type/rule × Route Ratio + Boarding Points = Premium Points
---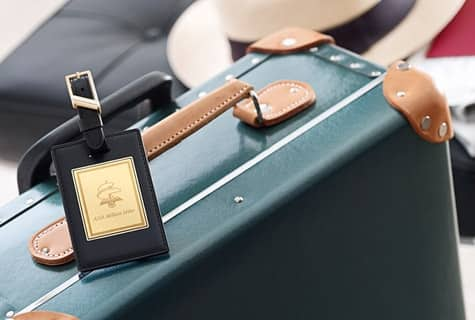 "Lifetime Miles" (LT Miles) is the total amount of miles flown from the date you have joined ANA Mileage Club. If you fly on an ANA Group operated flight, points are counted as "ANA Lifetime Miles." If you fly on a Partner Airline, points are counted as "Lifetime Miles" Combine both categories will be total amount of Lifetime Miles Earned.
ANA will give you special benefits for those who have earned at least one million miles. Special privileges such as lifetime use of ANA SUITE LOUNGE and Mileage accrued will not expire.
---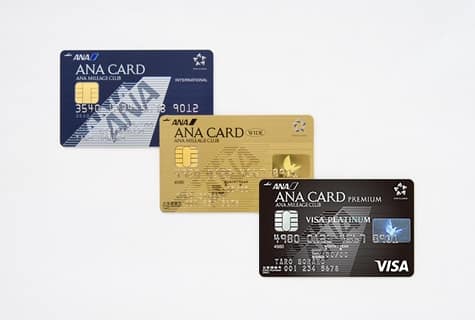 The ANA Card is a credit card function that offers benefits such as earning bonus miles when you become a cardholder, or when you renew your card or board flights. A Premium member and those who maintain their Premium status who also holds an ANA Gold or ANA Premium Card can earn additional 2,000 bonus miles upon renewing ANA Card.
---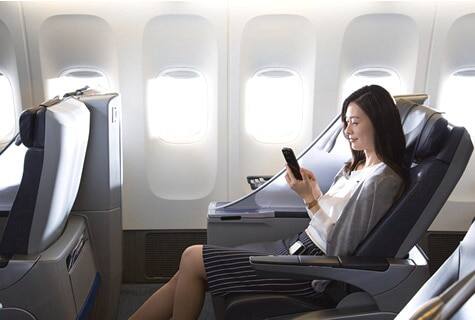 Upgrade Points awarded exclusively to Premium members within the ANA Mileage Club. You will be awarded ANA Upgrade Points based on the number of Premium Points you earned during the previous year. Use your Upgrade Points to upgrade your seat from Economy Class to Premium Class on Domestic Routes. Upgrade your current seat to the next higher class of service on the International Routes. Traveling guests or registered award users can use Upgrade Points to access ANA Lounge.
---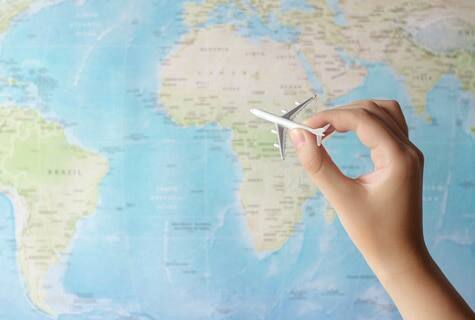 ANA SKY COINS are electronic coupons that can be used to purchase towards ANA flight tickets, as well as travel products on ANA SKY WEB You can accumulate ANA SKY COINS by converting miles and partner company points. Earn extra AMA SKY COINS by joining ANA's social media site "Social Sky Park." ANA Mileage Club member can convert miles at a rate of 1 mile to 1 yen. The conversion ratio is increased for Premium members.
---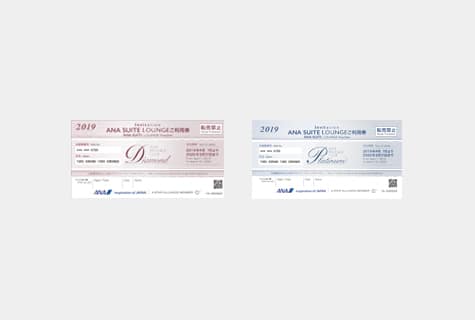 ANA SUITE LOUNGE vouchers grant you to use ANA SUITE LOUNGES in Japan. This particular lounge is usually reserved for ANA Diamond Service Members. ANA SUITE LOUNGE and ANA LOUNGE at Japan and Honolulu airports can access the lounges.
As one of many benefits of reaching Diamond Member status as a benefit one can select getting 6 Lounge Access vouchers. Vouchers use is not limited to premium members.
In addition, Platinum Service members who earn more than 80,000 premium points on ANA Group flights will be presented 3 vouchers that can be used only by the members themselves and their companions.
---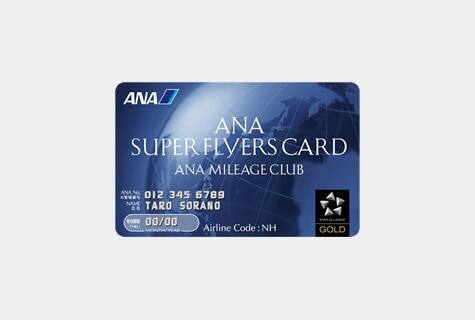 Super Flyers members who have cleared boarding on ANA Group Operating flights are entitled to relax until boarding time in the comfort of ANA's airport lounges.
Super Flyers members of Diamond Service Members and Platinum Service Members may be accompanied by one guest into the lounges.

Super Flyers Lounge Card is not issued during the first year of enrollment in the Super Flyers Card program. If you would like one, please contact the ANA Mileage Club Service Center when you receive your Super Flyers Card.
---