ANA Group In-flight Magazine
"TSUBASA -GLOBAL WINGS-"
With travel as its main theme, "TSUBASA -GLOBAL WINGS-" introduces unique interviews and stunning visuals to present the culture, nature, food, and people of different areas in and outside Japan.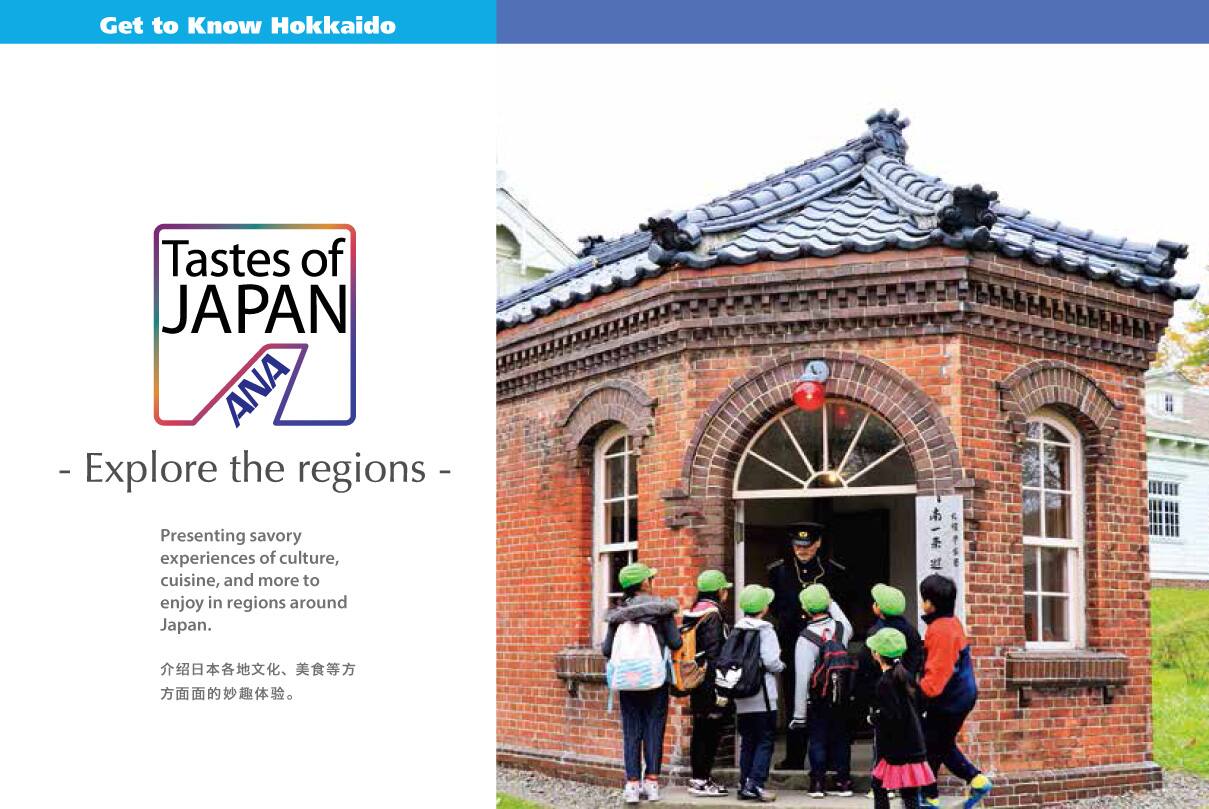 vol.3 The Historical Village of Hokkaido
Sapporo offers many pleasures, both seasonal and timeless. Stepping back in time is not a pleasure restricted to Hokkaido, but in this outdoor museum you have the joy of moving back and forth, between past and present, to contemplate the future of culture, cuisine, work, and lifestyle.
vol.1 Where Rich History Meets Contemporary
The Kansai region comprises the six prefectures of Osaka, Kyoto, Hyogo, Nara, Shiga, and Wakayama. As Nara and Kyoto helped shape Japan's history more than a thousand years ago, they are teeming with historical sites as well as various shrines and temples. Along with its rich past, the Kansai region has flourished as the economic hub of western Japan.