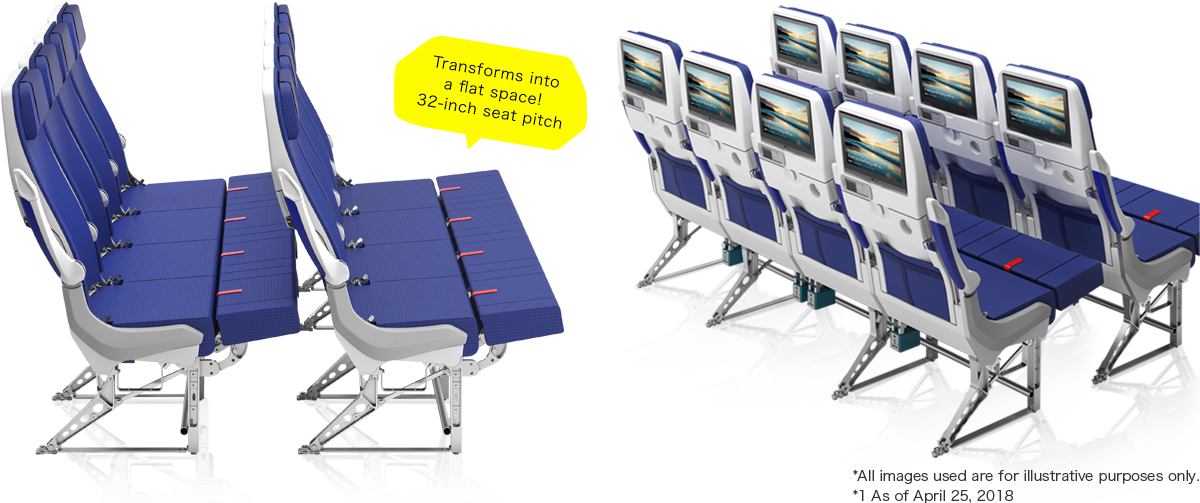 We are proud to present ANA COUCHii, the very first couch seat to be offered by a Japanese airline.*1
The couch seat is available for an additional fee which varies depending on the number of users. It comprises three or four seats and has raisable leg rests, meaning that it can be used as a bed by families, couples, and so on. ANA COUCHii also comes with its own bedding.
*Specifications are subject to change.