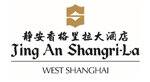 (1)Shanghai
Routes : Shanghai to Haneda, Narita, Nagoya and Kansai (excluding late-night departures)
Class : Business class
Period : April, July and October 2016
Collaboration partner : Jing An Shangri-La, West Shanghai
The charm of Shanghai - accentuated by the balance of the new and traditional at Jing An Shangri-La, West Shanghai - will be presented by the hotel's Summer Palace restaurant, which serves South-Eastern Chinese cuisine with Cantonese flair.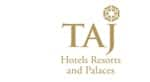 (2)India
Routes : Mumbai and Delhi to Japan
Class : Business class
Period : Flights departing Mumbai : September 2015-November 2016
    Flights departing Delhi : March 2016-November 2016
Collaboration partner : The Taj Mahal Palace
In collaboration with The Taj Mahal Palace, a well-regarded, historical 5-star hotel, ANA will provide traditional dishes that have been enjoyed down the ages by VIPs from around the world.

(3)New York
Routes : New York (JFK) to Japan
Class : Business class
Period : June-August 2016
Collaboration partner : Conrad New York
Passengers will be served collaboration meals designed by the executive chef of Atrio at Conrad New York. Located in Manhattan's famous Financial District with a spectacular view of the Hudson River, the luxury hotel is well-known for its contemporary all-suite setting, smart and seamless services of heartfelt hospitality, and Mediterranean-inspired restaurant Atrio.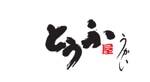 (4)Taiwan
Routes : Taiwan to Japan
Class : Business class
Period : January, April, and October 2016
Collaboration partner : Tofuya Ukai
Tofuya Ukai is a tofu restaurant of the Ukai Group, which operates high-end restaurants around the Tokyo area. Ukai special bean tofu soup, together with other signature tofu cuisine and seasonal Japanese menus specially designed by Executive Chef, will be served.
* Excludes certain routes. Please understand the choice may not always be available.