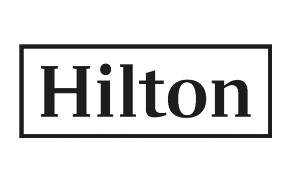 Hilton Honors, the guest-loyalty program for Hilton's 10 distinct hotel brands, offering its members more ways to earn and redeem points. Hilton Honors is also the only guest-loyalty program to offer 'No Blackout Dates' and 'Points & Miles' for the same stay at its properties worldwide.
Earn 1 mile for each USD1 spent.
*For stays at Home2 Suites by Hilton, you may only earn up to 100 miles per Stay.
Conditions for Mileage Accrual
Please click here to confirm conditions for mileage accrual.
Please state both your Hilton Honors and ANA Mileage Club (10-digits) numbers when booking and checking-in when staying at Hilton Honors portfolio of hotels and resorts and using an eligible rate for mileage accrual. Please choose your award in two ways, a system we call "Double Dipping." Select either "Hilton Honors Points plus Fixed Miles" or "Hilton Honors Points plus Hilton Honors Points." This will assign your selected reward method option for the profile of your Hilton Honors account.
Click here for registrations and changes.
Please click here to confirm mileage accrual for other miles.
Please allow approximately 1-2 months to confirm mileage accrual after stay.
Please contact the following for retroactive registration of mileage.
* Please click here to confirm the retroactive registration method.
Hilton Honors Customer Care

03-6863-7777

From outside Tokyo 03 area

0120-404-088

Mon. - Fri. 9 a.m. - 6 p.m.
(except Sat., Sun., National Holidays, and Year End / New Year Holidays)

e-mail JapanHHonors@hilton.com

Sumitomo Fudosan Shinjuku Grand Tower 8 Fl., 8-17-1 Nishi-Shinjuku, Shinjuku-ku, Tokyo 160-6108, Japan
Hilton Reservations & Customer Care [ Reservations]

From outside Tokyo 03 area

0120-489-852

03-6863-7700
Mon. - Fri. 9 a.m. - 7 p.m.
Sat. 9 a.m. - 1 p.m.
(except Sun., National Holidays, and Year End / New Year Holidays)

Hilton Hotels & Resorts
Conrad Hotels & Resorts
Hilton (English)