Honolulu Routes In-Flight Service Update!
As part of our Resort Project, we are creating an even more pleasurable flight, and giving customers that "resort" feeling before they arrive in Hawaii.
We have prepared a Hawaiian menu for the Western meal in Business Class, Premium Economy and Economy Class.
To create a truly varied and exciting service for our passengers, we will have Hawaiian background music in the cabin, and we will also be taking commemorative boarding photos.
We hope your fun holiday memories begin with your ANA Honolulu flight!
■Hawaiian music (Boarding and Disembarking)
Enjoy Hawaiian music at the beginning of your exciting trip and at the end of your trip with fun-filled memories of Hawaii.
■Complimentary Commemorative Photograph
Flight attendants will be on hand to take souvenir photographs in-flight using "Cheki" instant cameras.(Service is subject to flight condition)
■Memory Plate
Why not make a one-off memory plate as a reminder of your trip to Hawaii on ANA? Keep a record of memories of your honeymoon, birthday, or anniversary trip on a white plate using special drawing pens. This makes an excellent gift for yourself, or even for your loved one. (The supply is limited.)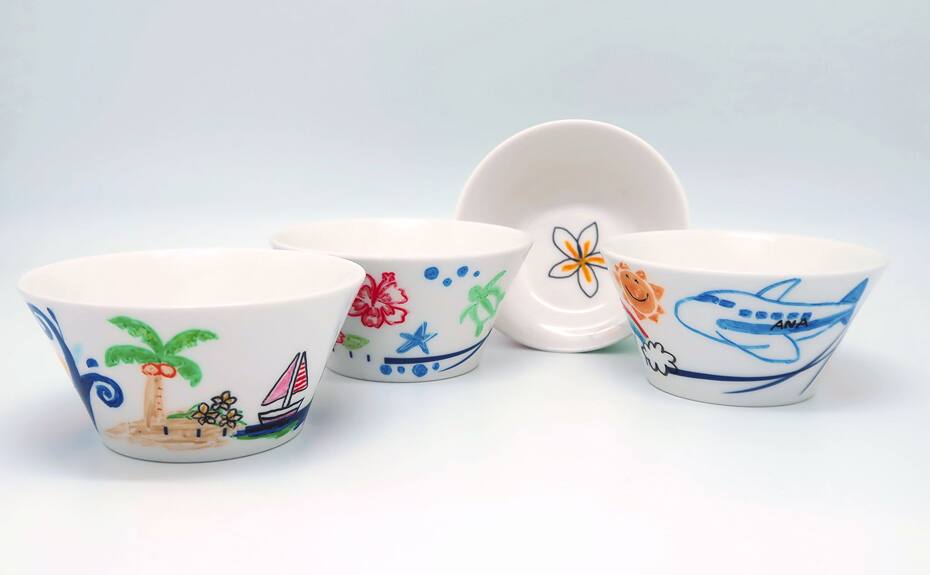 ■ Stew service
We serve Premium Economy customers House Foods' corn cream stew as a light meal.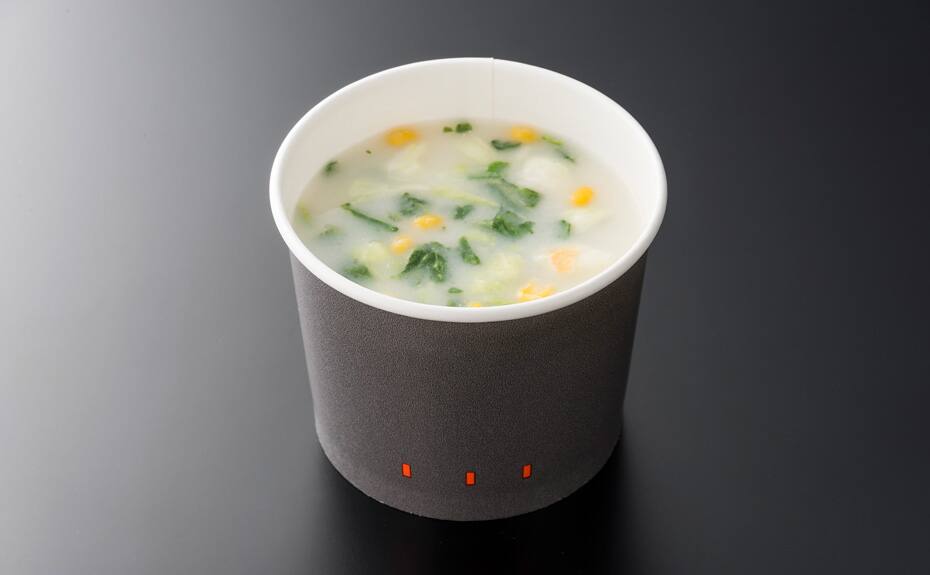 ■In-flight Hawaiian Meal
To give customers that special resort feeling, we provide a Hawaiian menu for our Western meal in Business, Premium Economy, and Economy Class.
Business Class flights departing from Japan
Enjoy a one-plate meal, perfectly sized for late-night flights: Frittata with tomato sauce served with sausage from Hokkaido.

Note: Japanese-style meals are also available.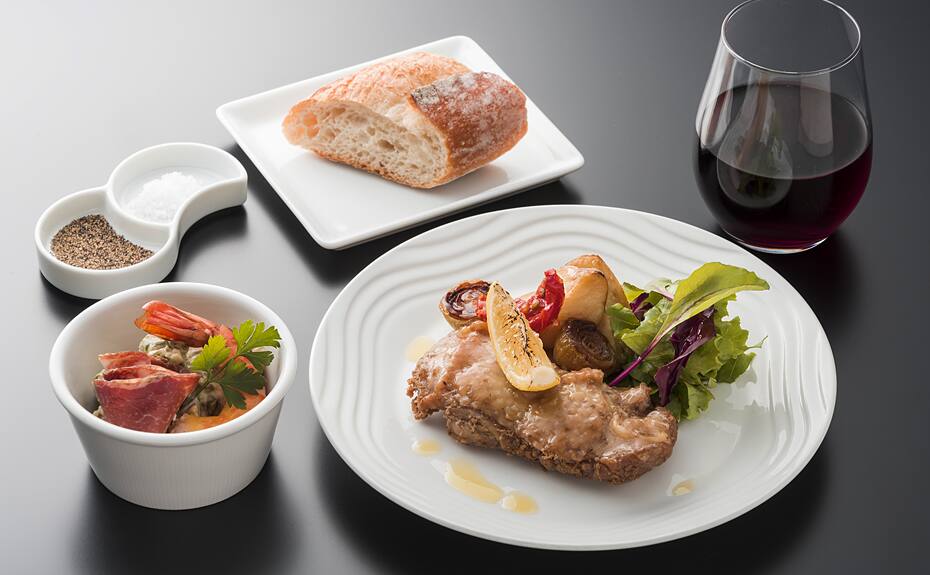 Premium Economy and Economy Class flights from Japan
Passengers can enjoy a Loco Moco-style beef hamburg steak (in December and February) or Polynesian chicken barbeque orange flavor (in January) for their Western meal.

Note: Japanese-style meals are also available.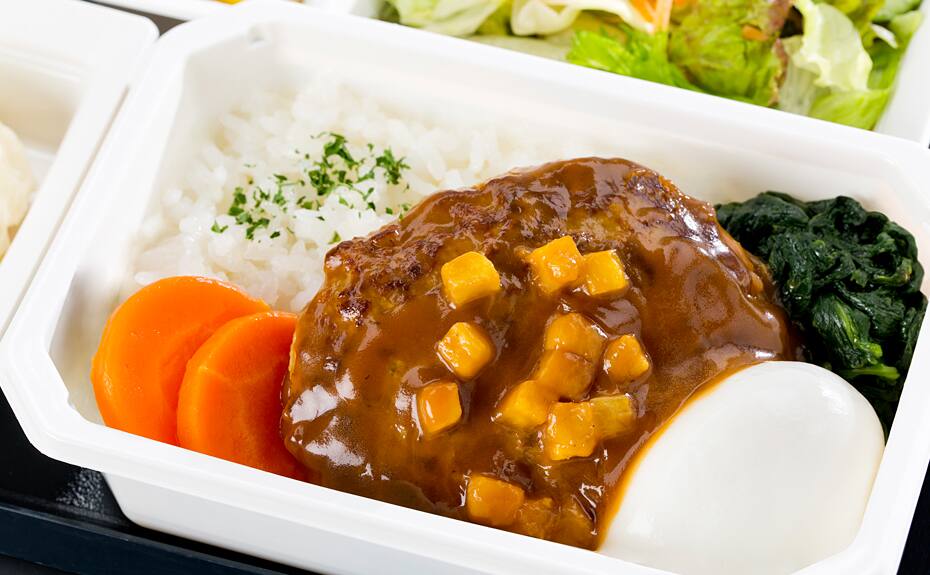 A number of trays in the first meal served in Premium Economy and Economy Class contain a lucky ticket. We have some small presents and services in the cabin awaiting the winning customers. Presents for September are Evian pouches and hand towels!

Services for Babies and Children
■Children's earphones for audio

Provided to children upon request, if adult size headphones are too large.Please inquire with your flight attendant.
■ Children's meal: "Decoben" (decorated box meal)

"Decoben" meals are available on flights departing from Narita/Haneda.
For flights departing from Narita/Haneda, we have prepared meals with your child's nutritional requirements in mind, created by ANA chefs who are parents themselves. (Advance reservation is required.)

For further details, please see the information for passengers travelling with infants or small children [International Flights].


---
・All images used are for illustrative purposes only.

・Please note meals and services are subject to change.