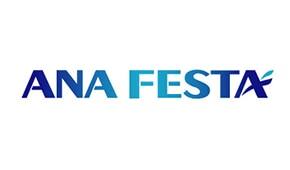 TOKYO SOUVENIR SHOP SOUTH

Haneda Airport International Terminal

HOKKAIDO KITCHEN

Haneda Airport International Terminal

@festa

Naha Airport LCC Terminal

Starbucks Coffee

Haneda Airport Terminal 2 North Pier
Haneda Airport Terminal 2 South Pier
Kansai International Airport Domestic Departure Area
Naha Airport North Wing
Ishigaki Airport
Notes
*Vouchers cannot be used to purchase Starbucks Cards or charge value to Starbucks Cards.
*Vouchers cannot be used to purchase some products, including new books, tobacco products, postage stamps, and revenue stamps at ANA FESTA shops.
*Please refer to the ANA FESTA website for product-related details.
Please use cash, e-money, credit cards, and ANA Diamond Service Domestic/International In-flight Sales Coupons to pay the balance if there are any price differences.
Notes
*If the face value of the ANA Value Vouchers exceeds the purchase amount, no change will be given.
*Cannot be used with other discounts such as ANA Card discounts and Shareholder Courtesy Discounts.
Customers who use ANA Value Vouchers to make purchases at ANA FESTA shops cannot accrue mileage from those purchases.