Magazine Delivery Service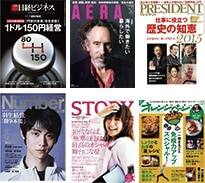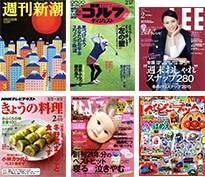 Overseas Courier Service (OCS) Co., Ltd. will deliver magazines which are published in Japan to your job assignment location for 1 or 3 months. The required number of points varies depending on the magazine title, so please check the table below.
*Please notify OCS in Japan with the delivery address and delivery commencement date within 3 months after arriving at your job assignment location.
*If a title's publication is suspended or terminated, an equivalent title will be provided.
List of Available Magazine Titles
Genre
Magazine Title
Issues Delivered Per Month
Required Points
1-month Subscription
3-month Subscription
Business
Nikkei Business
4
6
18
President
2
4
12
Weekly (General Interest)
Weekly Bunshun
4
5
15
AERA
4
4
12
Weekly Shincho
4
4
12
Informational
Bungei Shunju
1
2
6
Otona no Shumatsu
1
2
6
PEN
2
4
12
DIME
1
2
6
Weekly Golf Digest
4
6
18
Sports Graphic Number
2
3
9
NHK Kyo no Ryori
1
2
6
For Ladies
Orange Page
2
4
12
VERY
1
4
12
STORY
1
4
12
LEE
1
3
9
ESSE
1
2
6
Hiyoko Club
1
4
12
For Kids
Baby Book
1
2
6
Yochien
1
2
6
Mebae
1
2
6
Takusan no Fushigi
1
1
3
Monthly News ga Wakaru
1
1
3
Monthly Kodomo no Kagaku
1
2
6
Monthly Junior Aera
1
1
3
ANA Airport TA-Q Bin (Baggage Delivery) Service
Your baggage will be picked up from your designated location and delivered to the departure airport for the international flight. Eligible airports: Narita, Haneda, and Kansai
Flower Service

Flowers will be delivered to your specified recipient on any designated date within 1 year of the request. Great for Mother's Day, Father's Day, important birthdays, etc. However, please make sure to submit the request prior to departure.
Suitcase (Large)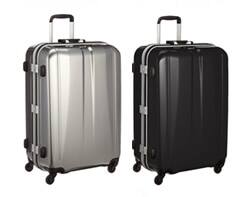 Ace World Traveler BALOS
Dimensions: Width 65 cm x Height 47 cm x Depth 34 cm
(External Dimensions: Width 72 cm x Height 51 cm x Depth 34 cm)
Volume: Approx. 94 liters
Weight: Approx. 5.8 kg
Color: Silver Carbon or Black
Suitcase (Small)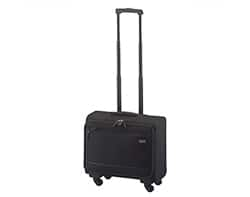 Ace Business Trolley
Dimensions: Width 40 cm x Height 34 cm x Depth 20 cm
Volume: Approx. 20 liters
Weight: Approx. 2.9 kg
Color: Black
Travel Clock + Calculator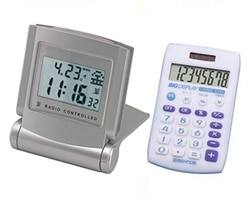 Set includes a compact radio clock that is a convenient size for travelers and a calculator that can display up to 8 digits.
Dimensions (Clock): Height 6.6 cm x Length 7.5 cm x Width 1.5 cm
Dimensions (Calculator): Length 6.6 cm x Width 7.5 cm x Height 1.5 cm
Functions (Clock): Automatic reception of radio frequencies around the world, date display, snooze button, and backlight
Voltage Transformers (Made by Nissyo Industry Co., Ltd.)
United States and Taiwan: 600 W (5 points) or 1,500 W (10 points)
Europe and Asia: 600 W (6 points) or 1,500 W (15 points)
Voltage transformers are essential for ensuring that rice cookers, hot plates, and other home appliances from Japan can be used safely in other countries. They are more difficult to purchase outside Japan. Please check your voltage requirements before requesting the item.


The transformer will be delivered with the plug type that is compatible with the country of your job assignment. For details regarding voltage transformers which can be used outside Japan, please refer to the Nissyo Industry Co., Ltd. website (www.nissyo-ind.co.jp). (Text is available in Japanese only.)
Travel Voltage Converter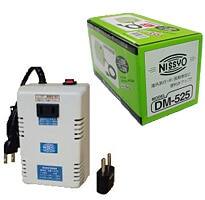 This converter features an easy-to-use, tabletop design. It also has an integrated protection system with automatic voltage restoration to ensure safety and peace of mind.
Equipped with an on/off switch (with indicator light)
LED power indicator light
Can be used worldwide
Dimensions: (W x L x H) 80 mm x 120 mm x 77 mm
Weight: 1.5Kg
Leg Massager (Made by Omron Corporation)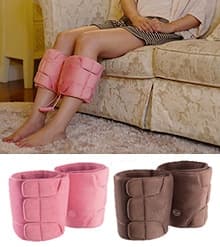 This massager uses vibrations to massage your calves. Not only is it compact, it is also foldable for easy storage.
Dimensions: 45 x 590 x 200 mm
Weight: 1 kg
Circumference: 30-40 cm
Color: Pink or Brown
Seat Massager (Made by Twinbird Corporation)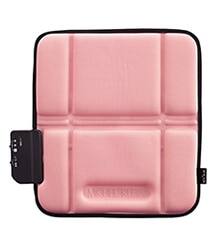 This massager comes with a convenient band that is used to secure the device to a chair. It is perfect for massaging your back or thighs.
Dimensions: 50 x 450 x 440 mm
Weight: 1 kg
Power Source: AC Adapter (included)
Color: Pink
Innerscan Body Composition Monitor (Made by Tanita Corporation)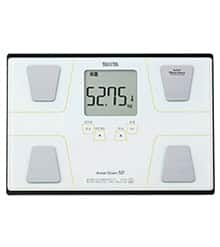 This high-precision device can detect even the slightest changes and measures body weight in units of 50 grams. Registered users are recognized and measured upon stepping onto the device. It emits a warning buzzer sound when dramatic changes in body weight are detected.
Functions: Weight, body fat percentage, estimated bone mass, visceral fat level, muscle mass, basal metabolic rate, body age, and BMI
Dimensions: 217 x 316 x 27 mm
Weight: 1.9Kg
Power Source: AAA (R03) battery x 4 (included)
Calorism Smart Pedometer (Made by Tanita Corporation)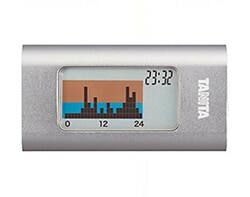 Simply keep this device on you throughout the day to see how much energy you had used, which in turn allows you to control your energy intake and expenditure. The 24-hour graph indicates your activity pattern so you can better manage your daily activities.
Dimensions: 12 x 55 x 29 mm
Weight: 124g
Power Source: CR2032 battery x 1 (included)
Color: Silver
Pocket Dolts (Made by Panasonic)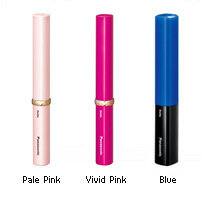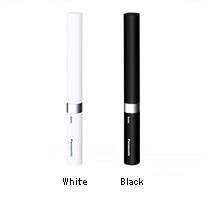 Pocket Doltz is a portable electric toothbrush that uses ultrasonic vibrations for better tooth cleaning.
[Pale Pink, Vivid Pink, Blue]
Length 14.5 x Width 1.65 x Depth 1.8 cm
Brush your teeth after lunch with Pocket Doltz. Featuring an easy-to-carry, compact design.
[White, Black]
Length 16.0 x Width 1.65 x Depth 1.8 cm
This version of the Pocket Doltz is longer and comes in cool, simple colors.
Ear Thermometer (Made by Omron Corporation)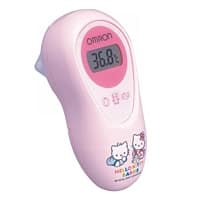 This device can measure temperature in just 1 second. It also has a sensing feature that records the highest temperature detected during a set amount of time (maximum: 10 seconds). Perfect for taking a young child's temperature. A convenient storage case is included. The set also includes 50 extra probe covers for more value.
Made in China (MC-581-SET2)
Dimensions: Approx. 9.4 cm x 4.5 cm x 5.8 cm
Weight: Approx. 50 g
Power Source: Button cell battery x 1 (included)
Other Information: Japan Medical Device Manufacturing Approval Number - 21200BZZ00539A01
Laundry Collection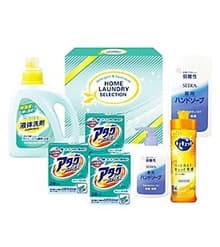 This set of items will help with daily housework.
Package Dimensions: 95 x 240 x 215 mm (Outer Packaging)
Contents: Laundry detergent (Attack brand, 27 g x 3 packs) x 3, liquid laundry detergent (Attack brand, 600 ml) x 1, medicated hand soap dispenser (250 ml) x 1, medicated hand soap refill (200 ml) x 1, dishwashing liquid (Kyukyutto brand, 240 ml) x 1
Weight: 2kg
Additive-free Soap Gift Set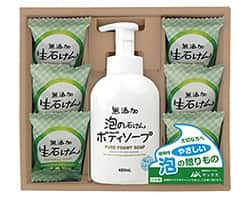 This set includes additive-free soap bars and foaming body soap that is gentle on the skin.
Package Dimensions: 235 x 260 x 78 mm (Outer Packaging)
Contents: Additive-free soap (60 g) x 6, additive-free foaming body soap (480 ml) x 1
Weight: 1.3kg
Bath Additive Set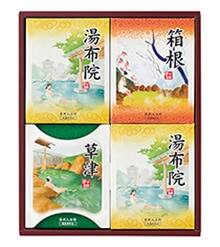 These medicated bath additives are themed on popular onsen (hot spring) locations in Japan and can help you enjoy your daily moment of relaxation even more.
Package Dimensions: 197 x 243 x 38 mm (Outer Packaging)
Contents: Kusatsu Onsen (25 g x 3 packets) x 1, Hakone Onsen (25 g x 4 packets) x 1, Yufuin Onsen (25 g x 4 packets) x 2.
Weight: 570g
Language Learning Books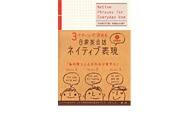 Native Phrases for Everyday Use

This book includes natural, appropriate phrases for those who want to brush up on their English conversation skills. Includes 1 CD.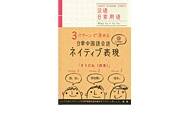 "Phrases for Writing Letters and Emails in English"

From business to personal, this collection of neutral expressions that can be used in any situation is categorized according to the purpose of the correspondence.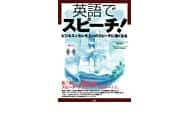 "Giving Speeches in English"

This book introduces expressions that are useful for presentations and ceremonies, as well as various techniques for giving speeches. Includes 1 CD.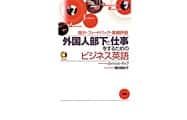 "Business English for Working with Non-Japanese Subordinates"

This book presents expressions and management methods based on an analysis of background information related to cross-cultural communication. Includes 1 CD.

"Conversational English for Mothers to Use at Local Schools - Practice Book"
Inquiries Regarding the Services and Options
*Many requests are received during March, April, August, and the year-end/New Year period, so more time may be required to deliver the requested items. Your kind understanding is greatly appreciated.
*Point requirements and details for some service options are subject to change. For details, please contact the ANA Compo Desk.
*If a product is no longer being produced, either an equivalent product will be provided or provision will be terminated.
*Product warranties do not extend to countries outside Japan. Please make sure to check the operation of the product before departing Japan.
New Job Transfer Compo Service Requests
Reminders for customers who are requesting Job Transfer Compo services for the first time:
*Please submit the request by 17:00 (JST), 3 business days prior to the departure date.
*The ANA Compo Desk is not available on weekends, national holidays, and the year-end/New Year period (December 29 to January 3).
*Service Compo options have different request deadlines, so make sure to check the details for each option when making your selection.
(Text is available in Japanese only.)
Customers must join ANA Mileage Club in order to request this service.
ANA Compo Desk
Service Hours: 09:00-17:00 [JST; Not available on weekends, national holidays, and the year-end/New Year holiday period (December 29 to January 3).]
*Does not handle inquiries related to AFA Service.