Premium Class Services on Domestic Flights
Breakfast, Lunch, and Dinner on Flights Departing from Other Airports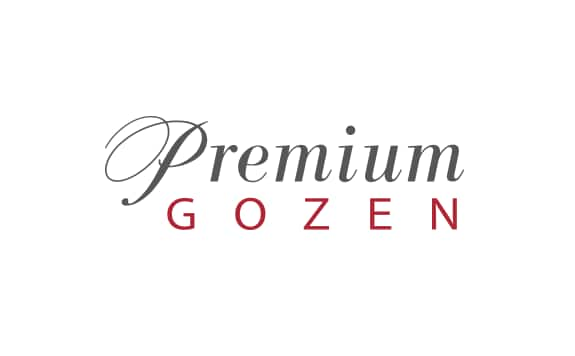 Local specialties and seasonal menu items are served on flights which depart from airports other than Haneda, Itami, Kansai, New Chitose, Fukuoka, and Nagoya.
Premium GOZEN on flights departing from Yamaguchi Ube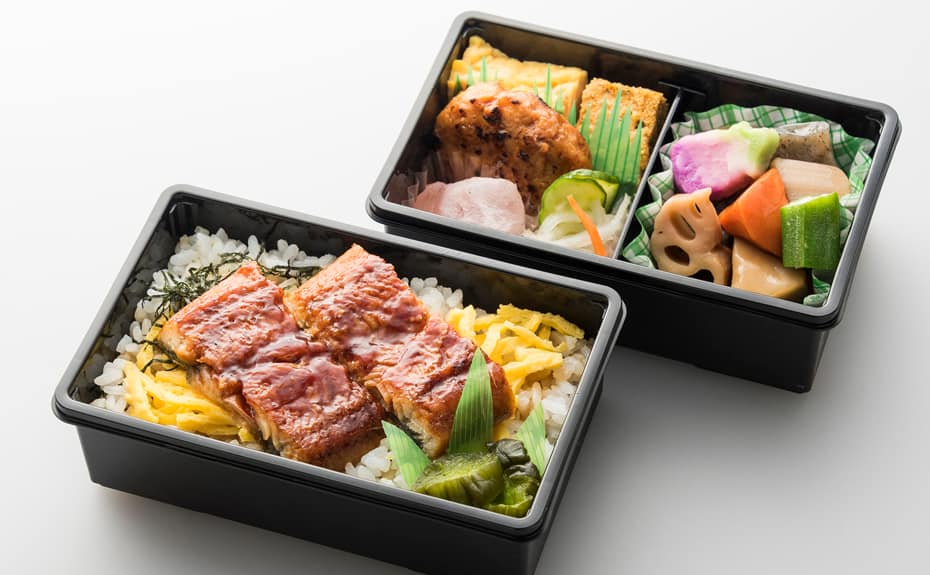 This meal features grilled eel served on top of fluffy steamed rice from Yamaguchi Prefecture. Fish dumplings made with Pacific cod roe is one of the purveyor's popular items. These are beautifully arranged in the bento box with other items including savory simmered chicken with vegetables, scrambled eggs, a seared chicken meatball, and namasu, a vinegared salad made with julienned daikon radish and carrot. Enjoy also refreshing fruit-warabimochi, a jelly-like Japanese confection, as a palate cleanser.
Provided by: Niiya Co., Ltd.
Having been in business for over 60 years, with its head office and main plant in Tokonami, Ube City, Yamaguchi Prefecture, Niiya focuses on catering meals, such as traditional Japanese multi-course dinners, sushi and boxed meals, tailored to the needs of each customer. The company tries to source local food from the best that Yamaguchi's nature has to offer, such as fresh seafood from the Sea of Suo or produce from the mountains. Using these ingredients, dishes are carefully prepared with craftsmanship at the plant, which has received the Minister of Health, Labour and Welfare's Award.
Premium GOZEN on flights departing from Saga
The rice is cooked with shimeji and enoki mushrooms and colorfully arranged with toppings of baby sardines, edamame beans and Japanese pepper. Seafood of early summer such as marbled rockfish, also known as arakabu in Saga Prefecture, and clams add a seasonal touch to the meal.The grilled eggplant, which is grown in Saga, tastes even milder when eaten with the accompanying miso-based condiment called Kinzanji-miso flavored with wasabi.
Provided by: Saga Washington Hotel Plaza (Takeshita Corporation)
Ginza Hatcho is a Japanese restaurant in Saga Washington Hotel Plaza in Saga City. The restaurant offers an array of Saga specialties, such as dishes using local ingredients from Saga and the Ariake Sea, squid from Yobuko, as well as shabu-shabu and sukiyaki using Saga beef. During lunch hours, diners can enjoy regular multi-course set meals. Large- and small-scale parties can also be catered for at the restaurant. It is easily accessible from JR Saga Station (a 3-min. walk) and Saga Airport (a 30-min. drive).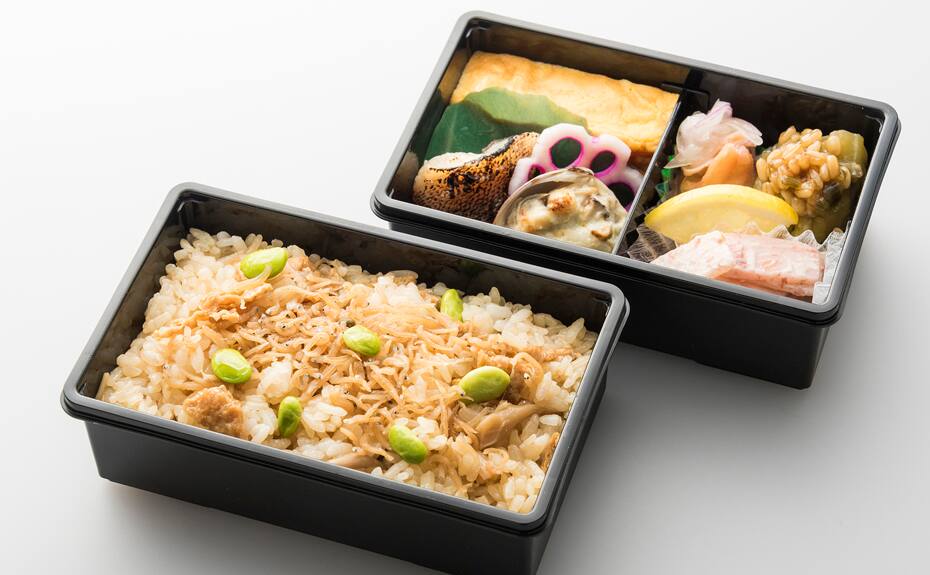 * Image shows sample items.

* With the exception of the box of sweets that comes with Premium SABO, please do not take the bento box from the aircraft.
If you must take the bento box with you for unavoidable reasons, please note the storage instructions and expiration date on the label.

* The menu items described are examples. On some flights, menu items may differ from those described.

* On some short-haul flights, refreshments will be served instead of the Premium GOZEN bento boxes.